Ever heard of eye melanoma? Here's what you need to know.
Cause and risk factors of ocular melanoma – and how to protect your eye health
Ocular melanoma is the most common type of eye cancer, but it's still very rare – only around 2500 Americans develop the disease every year. Unlike more common cancers – breast, prostate, lung, bowel – which receive a huge amount of funding and awareness campaigns, our scientific understanding is patchy, and the general public has little knowledge of the disease.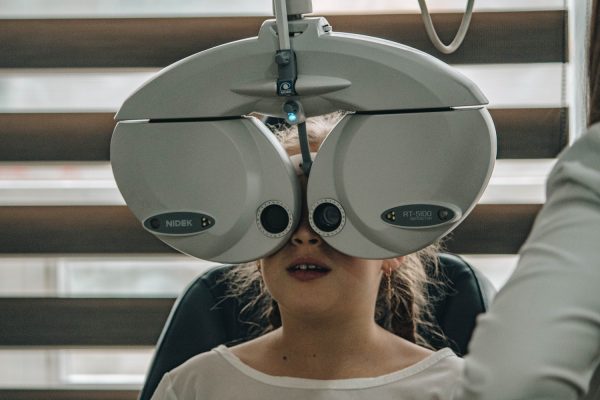 When it comes to cancer, awareness and education are important parts of prevention. If you know the signs, symptoms, and risk factors for a disease, you're more likely to seek help in time for treatment. As with all forms of cancer, ocular melanoma is progressive, so the longer it takes to diagnose, the worse the effects. Although there is currently no sure-fire way to prevent ocular melanoma, being aware of your eye health and protecting your vision may help.
What is ocular melanoma?
Melanoma is a type of cancer that forms in the pigment-producing cells – those that give color to our skin, hair, and irises. Most commonly, melanoma occurs on the skin, but it can also develop in and around the eyes.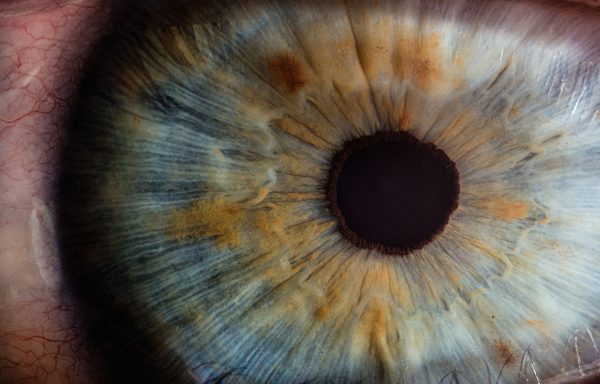 Most ocular melanoma forms in the middle layer of the eye – known as the uvea – but it can also occur in the thin tissue that lines the eyelid and covers the eyeball – called the conjunctiva. Cells in the eye mutate and grow rapidly, causing a small tumor or growth to develop. Ocular melanoma can cause problems with vision, including glaucoma and retinal detachment. Left untreated, it can cause total loss of vision in the affected eye, and spread to other parts of the body.
Causes and risk factors
Our scientific understanding of ocular melanoma is incomplete, so there's no proven cause of the disease. There is some evidence that long-term exposure to UV light from the sun and tanning beds may increase the risk of developing the disease, and genetic factors may also play a role, but most cases of ocular melanoma seem to develop at random.
Other risk factors include light eye color, age, being of Caucasian descent, certain skin disorders, or abnormal pigmentation in and around the eyes. Dysplastic nevus syndrome, which causes abnormal moles on the skin, may also increase the risk of melanoma in the eye.
Signs and symptoms to look for
Because ocular melanoma tends to develop inside the eye, it's not always obvious early on. Like many cancers, it can occur without clear symptoms, making it hard to detect. But it's still important to look for the signs – particularly if you have several risk factors.
A dark patch or mark on your iris
Blurring or distorted vision
A blind spot in your peripheral vision
Flashes in your vision
Changes in the shape of your pupil
If you notice any of these symptoms, seek help from your doctor or ophthalmologist straight away. Even if you don't have ocular melanoma, changes to your vision and eyes can be signs of other issues.
Diagnosis and treatment
If you suspect you have ocular melanoma, you need to visit your doctor or ophthalmologist, who will be able to test your eyes and give you a firm diagnosis. Testing might include an eye exam, ultrasound, imaging of blood vessels, or a biopsy of suspect cells. If melanoma is confirmed, your doctor may recommend further testing to see whether the disease has spread – including blood tests, X-rays, CT scan or MRI, abdominal ultrasound, or PET scan.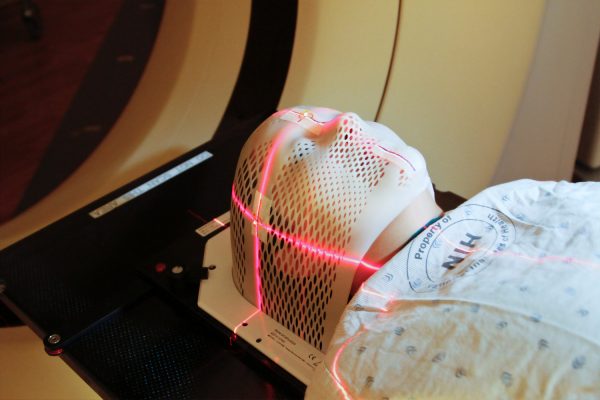 Treatment depends on the size, location, and growth rate of your melanoma. For small melanomas that are not causing vision problems, your doctor may prefer to wait and watch the growth rate before treatment.
If you have a larger melanoma, or if the disease is causing complications, treatment may start sooner. If the cancer has spread to other parts of your body, you may also need different types of treatment for these areas.
Options include:
Radiotherapy – directs targeted radiation at the eye to shrink the tumor.
Laser treatment – kills melanoma cells with an infrared laser.
Photodynamic therapy – uses a combination of medication and light to treat smaller tumors.
Surgery – small melanomas may be removed surgically. In extreme cases, surgery may be used to remove the entire eye. Later, an implant is attached to eye muscles, and an artificial eye is inserted.
Taking care of your eye health
Diseases like ocular melanoma can cause serious vision problems and even loss of vision, which can make life difficult in many ways.
But protecting your eye health isn't just about preventing melanoma, it's also about preserving your vision for as long as possible. Many people take their vision for granted, but it's incredibly important for our independence and quality of life. Of course, some age-related decline is likely, but if you take care of your eyes throughout your life, you can lower your risk of serious problems and vision loss.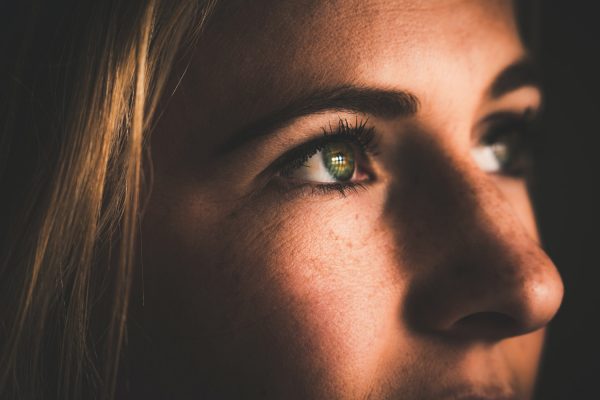 Here's how to maintain eye health and potentially reduce your risk of melanoma:
Reduce UV exposure: wear polarized, UV-protective sunglasses whenever you're outside, and avoid using tanning beds. In summer, wear a hat to further reduce exposing your eyes to UV light.
Avoid other harmful light: the blue light from computer and mobile phone screens is not associated with cancer risk, but it can cause eye strain and headaches, and interfere with your sleep patterns. If you spend a lot of time in front of a computer, wearing specialist glasses designed to block blue light can help.
Stay fit and healthy: although there's no proven link between general health and ocular melanoma, regular exercise and healthy eating are always a good idea. Most cancers have a reduced incidence in healthier people, and if you do develop the disease, staying healthy and well will help you recover more quickly.
Regular eye check-ups: because ocular cancer can develop without obvious symptoms, regular eye check-ups are essential. Depending on your age and other risk factors, you should see an ophthalmologist for a check-up every 1-3 years. Spotting small changes in your eyes could mean an earlier diagnosis of issues.
Keep an eye out
Like every type of cancer, ocular melanoma sounds terrifying. But if you keep an eye out for symptoms, take care of your eye health, and have regular check-ups, you should be able to catch it before it causes serious problems.