How light can affect your health and mood
Light and your life
Most of us think about what we're putting into our bodies every day. Food, water, supplements and medications – we know that these choices can influence our health, well-being and even our mental health. But most people don't consider the effects of light on their bodies – apart from wearing sunblock. Light isn't something you consciously ingest, but it can have a serious impact on health and well-being.
Different types of light have different effects. Artificial blue light, like that emitted by computer screens and mobile phones, seems to have a negative impact on mood and mental health, and may damage skin and eyesight as well. UV light from the sun can, as we know, cause aging and skin cancer. Lack of sunlight during winter can result in depressive disorders.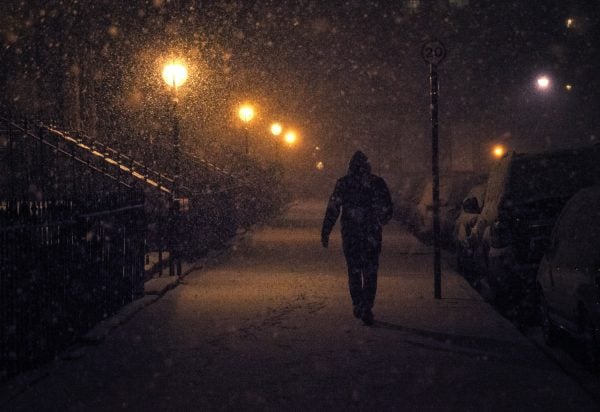 Although we can't always control our exposure to light, knowing how it affects the body means you can make better choices when possible. Limiting your UV exposure, reducing artificial light at night and protecting your eyes during the day, using a sun lamp during the winter – these are all ways to make healthier light choices and reduce the negative effects of light exposure.
Blue light blues
The blue light emitted by screens can contribute to disordered sleep, which in turn triggers mood disorders. It's all connected to your circadian rhythm. In the past, before artificial lighting was available, people woke with the sun and slept when it got dark. Disrupting that natural circadian rhythm with artificial lighting affects the production of a sleep hormone called melatonin, which usually peaks at night. If your body is unable to produce enough melatonin, it's difficult to get a full night's sleep or feel rested when you wake.
Disrupted sleep, or lack of sleep, is a contributing factor in the development of depression and other mood disorders. Our increasing exposure to artificial light from screens seems to be contributing to a significant rise in mood disorders, particularly among young adults. A 2016 study showed a disturbing 37% rise in symptoms of depression in young adults over nine years.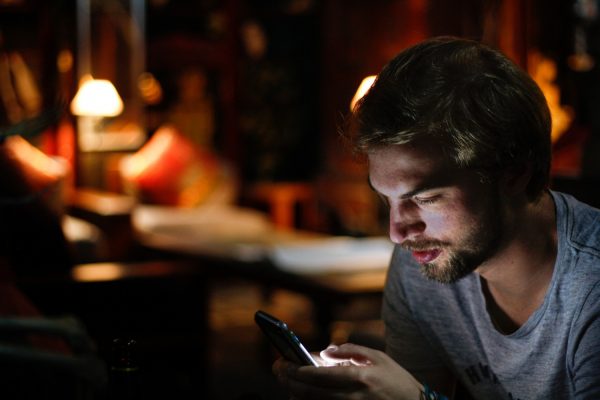 Avoiding the negative effects of blue light exposure means getting back into a natural circadian routine. Limit your use of devices at night, dim the brightness of your cell phone or computer toward the end of the day, and use blue light blocking glasses to reduce the amount of harmful light your eyes are taking in. If you do have symptoms of depression or another mood disorder, seek help from a doctor as soon as you can.
Sunlight and our skin
Natural sunlight has positive health effects – it delivers vitamin D and helps keep circadian rhythms in sync – but it can also have serious negative consequences. Thanks to awareness campaigns over the last 20-30 years, most of us are now aware that exposure to sunlight can cause skin damage, including cancer.
It's all a result of ultraviolet (UV) light. UV rays in sunlight are absorbed into the skin, causing burns, long-term surface damage, and DNA mutations that can lead to skin cancer. It's not always the result of long-term exposure either – research shows that just five serious sunburns double your risk of developing skin cancer. As a result, skin cancer is the most common type of cancer in the United States, with one in five Americans developing the disease at some point in their lives.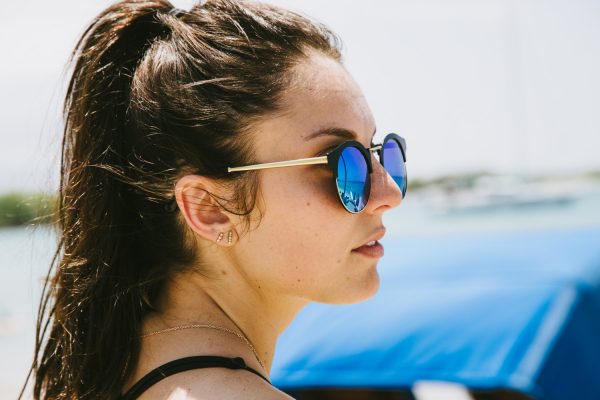 The good news is, avoiding the risk of skin cancer and sun damage is relatively simple – although it does require life-long vigilance. Wear sunscreen every day, wear protective clothing, a hat, and UV blocking sunglasses when you're outside, and avoid the sun during the hottest part of the day. Watch moles for changes, and seek advice from your doctor if you're concerned.
SAD and (lack of) light
Sunlight may be harmful to skin, but it's helpful in other ways. Daily exposure to sunlight can help to regulate mood. When days get shorter and the light gets weaker in fall and winter, lack of sunlight can lead to a form of depression called SAD – Seasonal Affective Disorder. This disorder appears at the onset of fall and tends to lift as the days lengthen in spring. It's more common in colder climates with shorter days during winter – those further north or south of the equator.
SAD seems to be a result of several factors. Limited sunlight may disrupt your circadian rhythm, which can trigger symptoms of depression. Reduced exposure to sunlight can also reduce the amount of serotonin produced by the body. Serotonin is a neurotransmitter, or brain chemical, which helps to regulate mood, so it makes sense that lower levels could trigger a mood disorder. If you suffer from depression or another mood disorder, your risk of developing SAD is higher.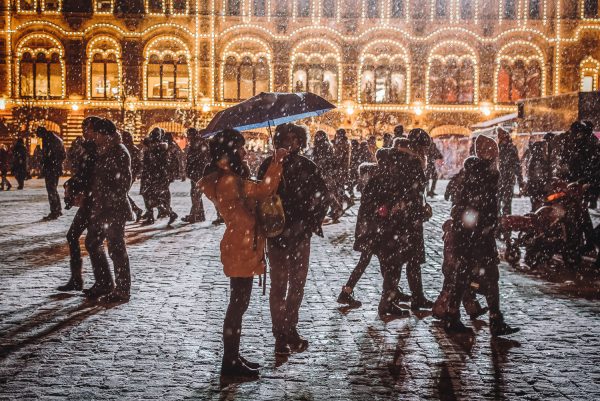 Because light seems to cause SAD, light therapy is one of the treatment options for the disorder. Patients use a special lightbox for a set time each morning. This mimics natural morning light, helping trigger the production of brain chemicals that lift mood. SAD can also be treated with antidepressants and psychotherapy, or a combination of the two. If you have depressive symptoms that tend to arise in fall or winter, your doctor should be able to prescribe a suitable treatment.
Getting light right
Depression, cancer, sun damage, sleep disorders – light or the lack of it can have a powerful effect on our mental and physical health. Understanding how your body reacts to different types of light helps you regulate your exposure and make the best choices for your health. That could mean limiting your screen time, avoiding the sun, or using a light therapy box to recreate the effects of sunlight. Getting the benefits – and avoiding the negatives – involves the right kind of light at the right time.