What causes anxiety and how to cope with yours
Learn the triggers and things to try
Everyone experiences a little stress from time to time. It's quite normal to feel anxious before a job interview or that big race you've been training hard for. In fact, anxiety can be a good thing in the short term. An increase in your breathing and heart rate helps pump more blood to where it's needed, to help you physically prepare for the situation.
However, chronic anxiety can have devastating effects on your physical and mental health, and severely interfere with your quality of life. What starts as a headache, irritability or a sore tummy can quickly escalate to much more serious health issues like depression, high blood pressure, and extreme fatigue.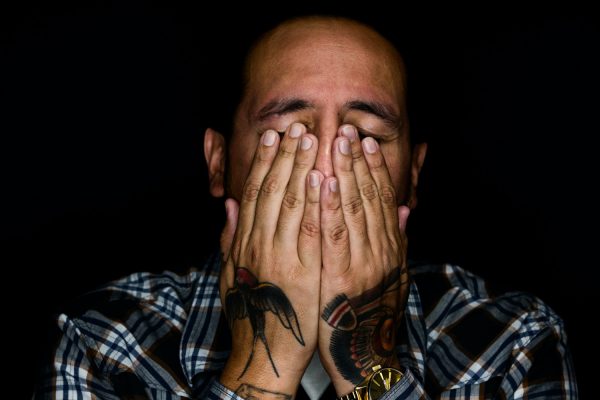 Identify your anxiety triggers
To manage your anxiety, the first step is to identify what triggers your body to physically react to stress. Everyone's triggers are different and figuring out what yours are can take time and a bit of soul-searching.
Here are some common triggers:
Coffee
Coffee is a normal part of most people's morning routine, but studies have shown that too much caffeine does more than just keep you awake – it can make you anxious.
Skipping meals
When you don't eat regular, nutritiously balanced meals, your blood sugar drops, causing jittery hands, feelings of agitation and a rumbling tummy. It can also trigger anxiety.
Financial concerns or health issues
In this instance, it's often the fear of the unknown that can cause anxiety – you might be worried about debt or the declining health of a loved one.
Socialising
Not everyone is naturally a social butterfly (introverts, raise your hands!) Just the thought of making small talk in a room full of strangers can, for some, trigger feelings of anxiety.
Conflict
Most people struggle with conflict, so it's no surprise that arguments and disagreements can trigger high levels of stress and anxiety.
Lack of sleep
One late night will leave you feeling tired and grumpy, but long-term sleep deprivation puts a huge amount of pressure on your mental and physical health – making it difficult to deal with stress and anxiety.
Stress
Daily stressors like running late because of a traffic jam or an overwhelming amount of work are common causes of anxiety.
Personal experiences
People who have experienced a traumatic event will often find external environmental triggers can cause overwhelming waves of anxiety.
Strategies for calming your anxiety
1: Deep breathing techniques
Shallow breathing, inhaling through your mouth and holding your breath, takes in less air. This form of breathing makes stress a habit, forcing your nervous system to always be on edge. Science shows that breathing slowly and deeply can induce a relaxation response in the body. Meditation and breathing techniques like the 4-7-8 exercise are well-known to help with anxiety.
2: Do something active
One of the quickest ways to pull yourself out of an anxious situation is to walk away – literally! Get your body moving – it'll do wonders to help relieve your anxiety. Take a quick 10-minute walk around the block, do some yoga or pop on those running shoes and blast those headphones – whatever gets you out of your head.
3: Turn a negative into a positive
Sometimes our thoughts are our own worst enemies, and when left unchecked, can quickly take over and affect our ability to logically deal with stressful situations. The process of reshaping negative thought patterns into positive ones can help you identify the causes of your anxiety – and how you manage them.
4: Use aromatherapy
Ever noticed how when you walk into a candle-lit room, the smell instantly makes you feel at ease? That's because forms of aromatherapy, whether they be candles, incense or essential oils, have scents like lavender and chamomile that help with anxiety by activating specific receptors in your brain.
5: Start journaling
Here's another way to get those anxious thoughts out of your head – write them down! As psychologist Barbara Markway explains, journaling helps create self-awareness, so you can identify what thoughts and behaviours lie at the root of your anxiety. Journaling is a great tool for exploring your emotions, releasing tension and general stress management.
6: Get help from a professional
Those with severe anxiety will benefit from the help of a professional. Start by discussing your concerns with your doctor or a mental health practitioner. There are several ways to combat crippling anxiety, whether it be with prescribed medication or a mental health recovery programme – it all depends on your symptoms.
Take control of your anxiety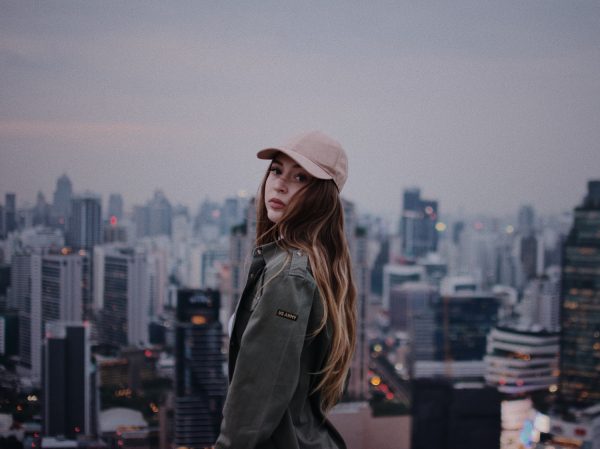 No one deserves to live at the mercy of anxiety. While short, sharp bursts of nervousness can help us through big life changes or slightly uncomfortable situations, chronic anxiety caused by ongoing stress is a health scare waiting to happen. Do the work to figure out what causes you to feel anxious, then implement strategies that'll help you relax and reduce the level of anxiety in your life.