Get ready for some paw power
From horses and guinea pigs to dogs and cats, around 68% of households already have a pet, but that number should be higher. Any pet owner will understand the companionship and beautiful bonds possible between animals and humans. And now, thanks to 10 years of research by NIH and the Mars Corporation's WALTHAM Centre for Pet Nutrition, we can show the full power of pets on our physical and mental health. Here are the benefits to adult wellbeing and child development:
Increases physical activity
It may seem obvious, but owning animals like dogs and horses will increase your daily step count. Going for regular walks hugely benefits our long-term health and wellness. One study found that dog owners are likelier to report a healthier diet and better blood sugar levels than those who do not own dogs. That's because they get their blood pumping every single day with routine exercise.
Boosts your mood
Nothing compares to the unconditional love you feel when you come home to a loyal companion. But it's not just the cuddles – hanging out with animals has been proven to decrease cortisol levels and lower blood pressure. In other words, they calm and de-stress us. An amazing study called 'Dogs at the Workplace' showed that animals effectively improve feelings of social support and boost workplace morale. As life seems increasingly stressful, animals could be the answer to keeping us sane.
Reduces loneliness
During the COVID-19 global lockdown, pet owners in a comprehensive survey appeared to deal with psychological stress much better when they had their pets around. Ninety percent of participants gave credit to their pets for emotional support during their feelings of loneliness. The animal-human bond has nothing to do with species – you can feel the same love for a bunny rabbit as you can for your puppy.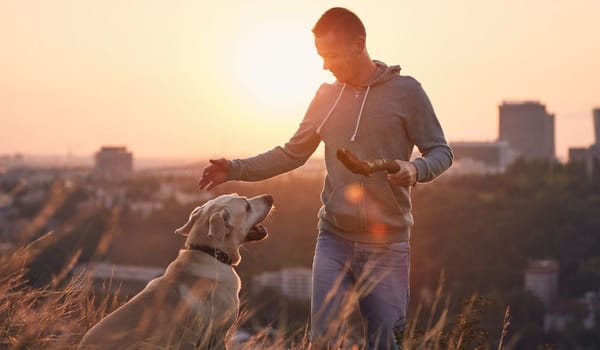 The power of pets for kids
The NIH/Mars research also examined how animals might influence child development. We already knew animals were mood boosters, but this takes the power of pets to a whole new level. Here are some of the findings surrounding autism, ADHD, and more.
Dogs encourage better focus
This study indicated that dogs could significantly help children with ADHD to focus. Over 12 weeks, two groups of children diagnosed with ADHD were put into therapy sessions. The first group read to a therapy dog every week for 30 minutes, and the second read to puppets (who looked like dogs) for the same period. The kids who read to dogs were much better focused, showed improved social skills, and had fewer behavioral problems.
Eases symptoms of autism
In another classroom study, children on the autism spectrum were much more relaxed when playing with guinea pigs. It took 10 minutes with the guinea pigs to reduce their anxiety levels and improve their social skills. The researchers concluded that these little animals gave unconditional acceptance, comforting the children.
Builds responsibility
Every parent wants their child to be more responsible and independent, but this is even more important when they must manage their own life-saving medication. Pets may help with this too. A group of teens with type 1 diabetes were asked to feed a pet fish twice daily and check the tank's water levels weekly. Compared to another group of teens who weren't responsible for a pet, the ones looking after fish were much more disciplined at checking their glucose levels.
Horses promote calmness
You may have heard about horses helping people with mental illness or veterans working through trauma with equine therapy. New research confirms that horses have a calming effect. They can sense anxiety, stress, and fear in humans, and they help people identify their emotions.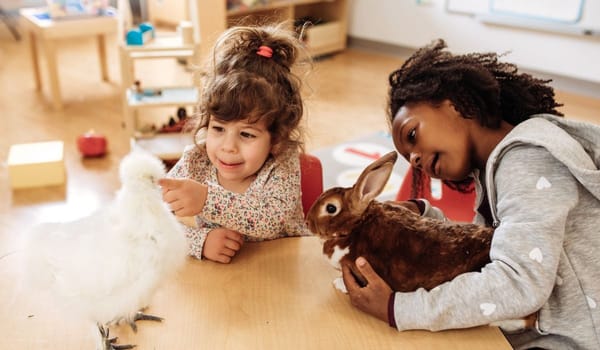 Animals keep us present
No doubt, pets bring extra joy and love to our lives, but the unexpected benefits of owning a pet make them a wonderful investment for your mental wellbeing and your child's development. They give us a sense of responsibility, keep us fit, reduce anxiety, and are always around when we need a hug. Playing with and caring for our animals takes our minds away from daily stresses and keeps us present and focused.