Picking up a new pair of glasses can be exciting. A fresh, trendy style of frames coupled with a clear, crisp view of the world. Hello, billboards — I can see you now!
But for some, the thrill of new specs is short lived, as symptoms of new glasses headaches can appear within hours. Sore eyes, dizziness, and the most annoying of them all — a throbbing tension headache — can plague the glasses wearer and make them wonder if there's something wrong with their prescription.  
While these issues are usually just temporary setbacks in the quest for clear vision, there's one thing we can all agree on: they are a major pain.
Adjustment Period: New Glasses Headache
The adjustment period for new glasses is different for everyone. The length depends on a number of factors, including if you've worn glasses before and how much your prescription was adjusted.
This phenomenon, known as vision distortion, is quite common. Your brain simply needs time to adjust to the new, clear image it's receiving through your lenses. Until it does, the brain has to work overtime. This extra work can manifest itself in eye strain (and the pain that comes along with it).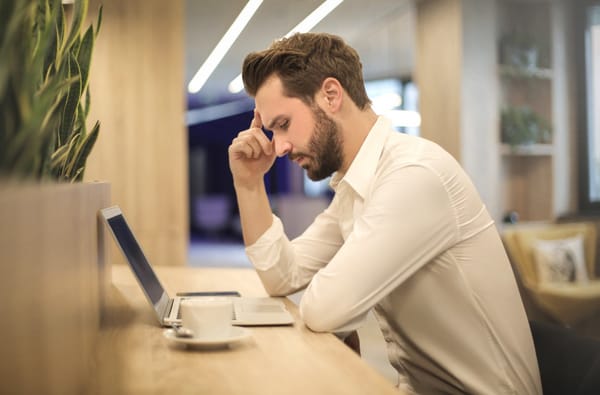 Ways to Get Rid of New Glasses Headaches
So, what can you do to combat this strain and the painful headaches it causes?
Let your eyes wake up to the new prescription. As soon as you roll out of bed, pop on those glasses and leave them there. Your eyes need to wake up to the new lenses so they immediately start adapting to them.

Wear them all day. Don't be tempted to switch back and forth between your new and old glasses. While doing this may feel like it's offering temporary relief, it'll only cause more strain on your eyes and extend the adjustment period.

Keep your new lenses clean. Make sure you use the proper solution and towel to keep dirt and debris off your glasses. Store your glasses in a case while sleeping to protect them from being bent or scratched, all of which can cause even more eye strain.

Check the fit. If your lenses are not in the proper place in front of your eyes, or if the frames are too tight, headaches can be a side effect because your eye isn't looking through the correct part of the lens.

If you need a break, take your glasses off and close your eyes or sit in a dark room where there is nothing to focus on. This can give your eyes a chance to rest.

Give yourself a max of 1-2 weeks to adjust. Usually, a few days is all you need for eye strain symptoms to disappear. If you're still experiencing sore eyes, distortion, dizziness, or headaches after several days, head back to the eye doctor to make sure you don't need them to readjust their prescription.
If you're suffering from eye strain and headaches, another culprit to add to the list of suspects (in addition to new prescription glasses) may be the digital devices you're using on a daily basis.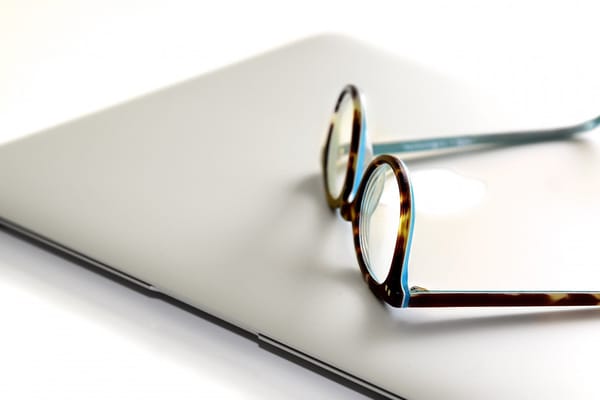 Smart phones, computers, and other devices emit a significant amount of blue light from their screens, and this can cause painful eye strain. Since blue light causes a multitude of problems, it's a no brainer to block it out.
In addition, glare from these same devices can trigger headaches, which is why an anti-reflective lens is the way to go when choosing computer glasses. (Bonus — this type of lens increases contrast and gives you a better view of what's on the screen.)
To combat both of these effects, limit screen time as much as possible and wear computer glasses with a high-grade, anti-reflective lens coatings when you must be on your device.
Shop Our Collection of Computer Glasses
Headaches and eye strain are no fun, and the frustration of dealing with them when you're also trying to adjust to new glasses can be a major pain. Don't ditch the new specs just yet, though. With a few proactive techniques, you'll find relief and be enjoying that crystal-clear vision in no time.
Do you suffer from eye strain and new glasses headaches while adjusting to new prescription glasses? How have you found relief? Share your tips with us in the comments!