Cake. Is. WONDERFUL.
It's frosted. It's fluffy. And you know what? Sometimes it's just way better than a balanced breakfast. 
But it's not at the bottom of the food pyramid, and no matter how many miles you put in on the treadmill, you're hard-pressed to undo what each slice is doing to your blood sugar.
Womp womp. I know, we're such sugar buzz kills around here.
The problem is, in a corporate office, it's always somebody's stinkin' birthday. That breakroom sheetcake threatens every well-meaning meal that ever sat before it and shriveled in its flavor mediocrity.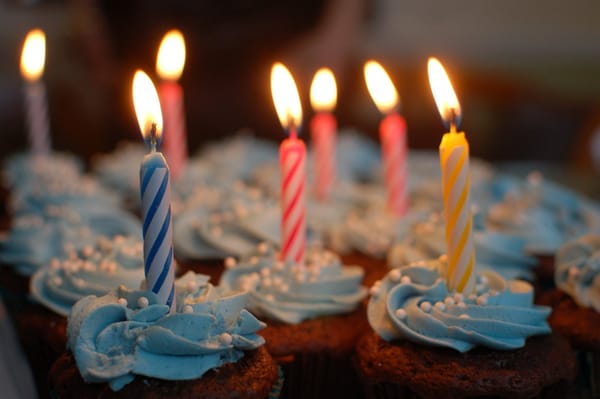 So how do you push back against the powdered sugar deluge and reclaim a safe space for a healthy lunch?
Kill the birthday cake, and you risk killing the spirit in the office, but keep resigning yourself to a sheet cake a month, and you're likely fighting a losing battle in the war you wage against sugar cravings.
It's never a good idea to crush someone's spirit with an unasked for healthy birthday cake, but it's also just plain rude to assume that everyone throws their dietary concerns to the wind when there's a birthday to celebrate — even if it's their own.
Here's our suggestion to avoid some uncomfortable conversations:
Print this list off, and stick it on the refrigerator in your office breakroom.

Tell employees that they're welcome to consume whatever sugary confections they want on their special day, and provide a local bakery's menu as an alternative.

Ask everyone to put their name next to their favorites on each list.

Give that list to HR, and be done with the birthday cake song and dance, once and for all.
Here are the healthier alternatives to the office birthday cake that aren't a complete detriment to your waistline, but still scream sweet celebration.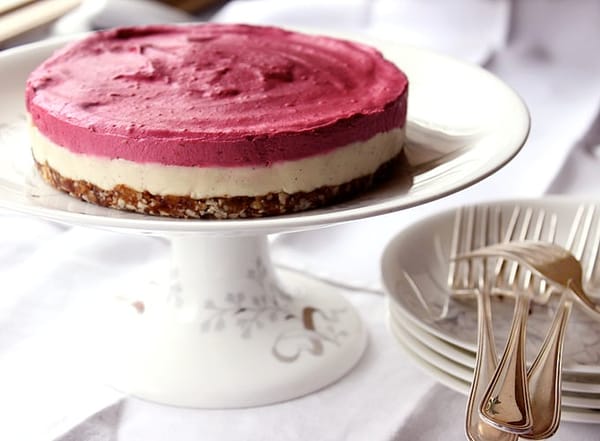 Light, creamy, and reminiscent of a Larabar, this cashew cake is vegan and free of gluten, processed sugar, and complex carbohydrates that turn on those rampant sugar cravings. Get the sweet fix, and then move on with your life.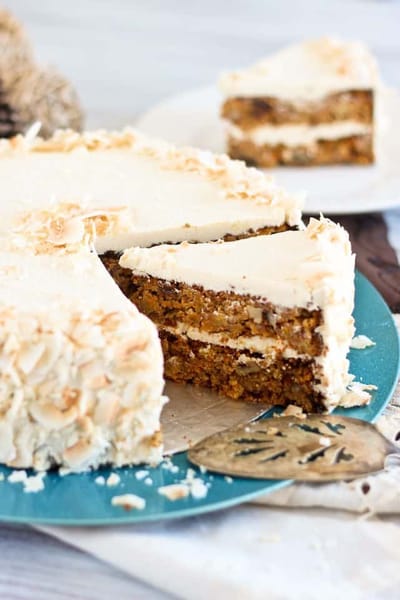 Sure, this cake is healthier than your average cake, but with cream cheese frosting and a super-moist fruit and veggie cake base, you won't feel like you're missing out. This one requires multiples types of specialty flours, so make sure you shop ahead.
Check out another great article: Spice up your life with curcumin
These fruit cakes are anything but cake and oh-so beautiful and delicious. Made with sculpted melon and painstakingly sliced fresh fruit, they're as colorful as they are succulent, and perfect for a summer birthday, sans the flour.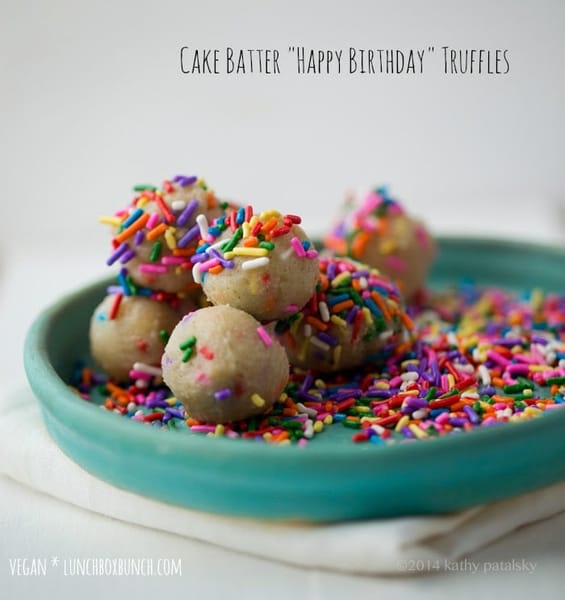 These cake batter truffles require some overnight soaking, so give yourself plenty of time, but they're worth the wait. With no flour or artificial sweeteners, they're the perfect pop of sweet in moderation. Top them with sprinkles or a drizzle of white chocolate, so you know, they're not too healthy.
Read more: Walk your way to health in 10,000 steps – or less?
That's right, those words in the same sentence. I promise, this isn't a bunch of malarkey.
Blogger Chocolate Covered Katie believes in sugar and chocolate in a healthy moderation. This recipe uses significantly less of both and still manages to create a cupcake that's familiarly decadent yet much easier on your glucose levels.
This beautiful recipe looks and reads like something out of a book of poems. Its simplicity and raw ingredients paired with fresh herbs make it a standout option for the gourmet birthday girl, and you can't go wrong with fresh, local honey as a sweetener.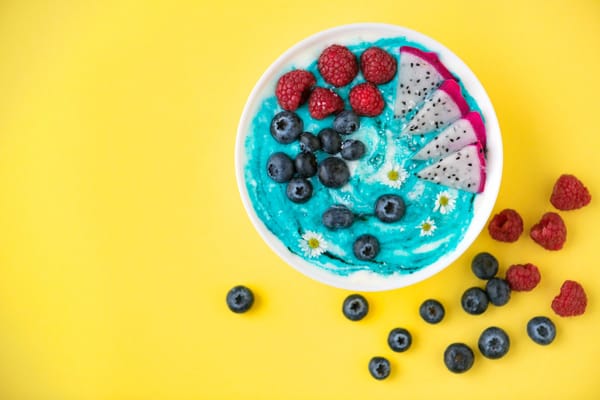 So cute, so colorful, and so customizable. If cake isn't doing it for you (because hey, there ARE people out there who don't care for cake), then try these parfaits on for size.
They're tough to prep ahead of time because of how rapidly some of the fruit can start to turn to mush, so wake up a few hours early and have your bowls of fresh fruit rinsed and ready for slicing before work.
The recipe calls for vanilla and powdered sugar between each layer to keep 'em separated, but all you need is a dusting. If you're on a dairy-free plan, use whipped coconut topping instead.
What's your favorite healthy-ish birthday treat? Share it with us in the comments below!