The internet is full of gimmicky health fads promising big results for a nominal fee, and we're not playing.
For the critical consumer who wants to know why something works and cut through the BS, this guide is for you. We sell computer glasses, not snake oil, and we promise — there's science backing up why these things work as well as they do.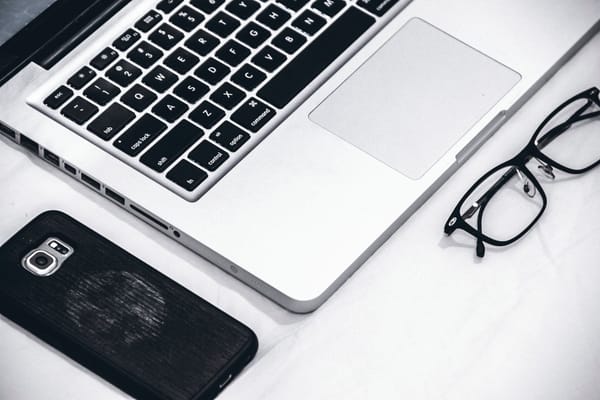 What Computer Glasses Actually Do
Computer glasses can be worn by people whether they need magnification or not. They work to repel the blue light emitted by the screens of electronic devices, reducing eye strain and a whole host of other problems.
Reducing Glare
One of the biggest reasons people get headaches and sore eyes from staring at their screens actually isn't rooted in blue light at all, but in glare. Blue light glasses like ours have a special anti-reflective coating (kind of like what they use on polarized sunglasses) to cut back on glare, improving the view as well as reducing eye strain. It's also why computer glasses are even great to wear during the day while you sit in traffic!
Increasing Contrast
More contrast means less eye strain. Computer glasses give you just a hair more contrast without distorting what you're seeing too dramatically. The result is less squinting, healthier eyes, and fewer crow's feet. You're welcome.
Filtering Out Blue Light
Blue light is a little known culprit to a whole host of problems from insomnia to hormonal imbalances. The slight yellow tint of our computer glasses filters out the blue light emitted by your electronics' screens without distorting the color of everything. It's another reason why they're great for digital professionals in graphic design and gamers.
Why Blue Light Is Bad
Blue light is such a big deal because it emulates sunlight in all the wrong ways. When our eyes take in blue light from our computer screens, it recognizes the light as daylight, effectively altering our natural circadian rhythm or sleep cycle.
Believe it or not, just a few minutes of screen time can offset the production of melatonin by several hours, keeping you up long after the sun goes down.
Aside from issues with sleep, blue light has also been linked to hormonal imbalances, eye strain, macular degeneration, and even migraines.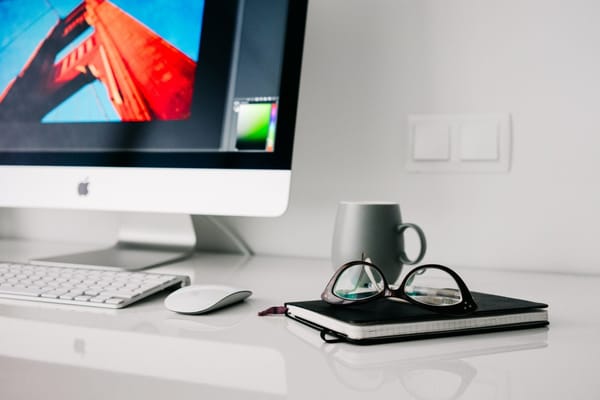 Do I Need Computer Glasses?
Computer glasses are one of those things that you either swear by or raise an eyebrow at — because seriously, you've gone this long without them, right? How badly do you really need them?
It really depends on your screen use habits and genetics. If you have a genetic predisposition to eye health issues or are prone to migraines, they're absolutely a must.
On the other hand, if your concerns are more related to the amount of hours you log in front of a screen every day, computer glasses will save you from messing with your internal sleep cycle and the resulting hormonal imbalances and mood swings that develop as a result of insomnia.
Children are especially vulnerable to the effects of too much screen time due to their still-developing metabolisms and fluctuating sleep schedules. Don't be shy about giving your kids a pair of computer glasses too — they could be exactly what you need to get bedtimes back under control.
Have you ever tried computer glasses? How big of a difference did they make for you? Tell us in the comments below!