We're all getting older. And you know what? We're fine with that. Bring on the checkers and Bengay.
What we're not fine with is speeding the process up. Taking care of yourself doesn't just mean eating clean and putting on a clean shirt once in a while, it means if something's happening to you physically as a result of something that's bad for your health, you do something about it.
Crow's feet are a natural part of aging that most people experience at some point in their lives. Genetics and the natural loss of skin elasticity over time makes them pretty much unavoidable for most people. But you don't have to get them when you're 22.
Whether you love them or hate them, you don't have to start living with wrinkles before you're ready. Temporary lines usually lead to permanent ones, so if you're seeing wrinkles that come and go, it's time to step in if you want to hold them back.
Here are a few culprits of crow's feet and how to stop them in their tracks.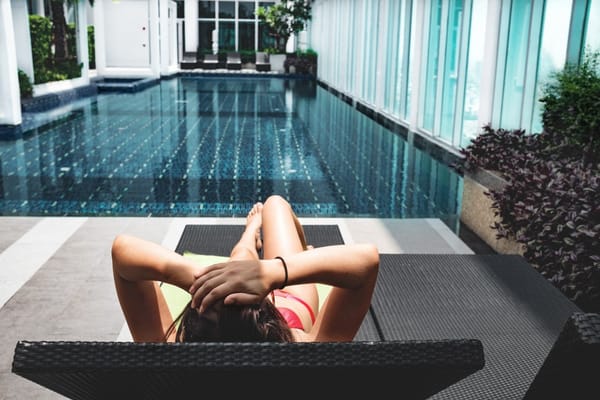 Sun Damage
Top of the list for every major skin issue is almost always sun damage. UV rays, while beneficial in moderation, can damage the cellular structure of your skin, drying it out, and causing wrinkles to settle in for good.
The skin around your eyes is extra delicate, so don't mess around when it comes to the sun. Wear a pair of 100% UV blocking sunglasses, and always put on sunscreen with a moisturizer when you plan on being out under the sun for a while.
Normal Facial Expressions
Here's a really annoying fact of life: your everyday facial expressions ultimately cause wrinkles.
Seriously. It's so annoying.
It's also unavoidable. It's going to happen, no matter how stoic your facial expressions are. Don't stop smiling, laughing, or scowling as part of your wrinkle prevention plan because you're fighting an uphill battle.
Instead, take better care of your skin. Pamper it with great moisturizers. Give it a break from makeup. Use better pillowcases. Decide to care, and keep on smiling anyway — those wrinkles are coming one day, but you don't have to roll out the red carpet for them.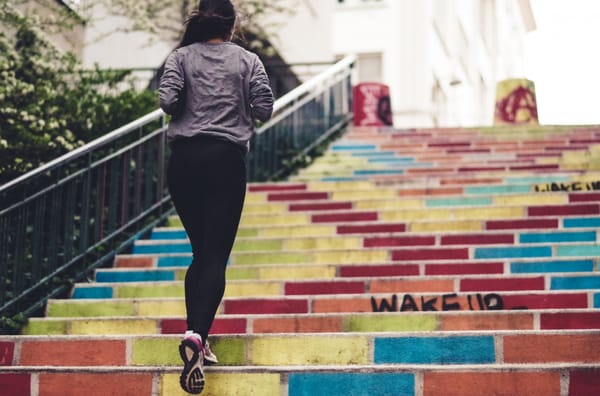 Weight Fluctuations
Believe it or not, weight loss and gain can be a major cause of wrinkles, including crow's feet. When we gain weight, some parts of our bodies might be more affected than others, but it typically disperses to everything, including our faces.
As we gain and lose weight, the skin on our face stretches and has to snap back again. It's like a hair tie you've used 10 too many times — your face's skin loses its elasticity, and those wrinkles are less likely to bounce back.
The solution here is simple enough: maintain a healthy weight consistently if you want to keep crow's feet at bay for another decade or so.
Squinting
Whether it's a sunny day or a really crummy set of prescription specs, make sure you're not finding a reason to squint all the time. See an optometrist if you're worried about your vision, and get some computer glasses to make sure you don't develop blurry vision from staring at your screen too much.
Smoking
Smoking is very closely related to the health of your skin. Lack of oxygen leads to poor circulation, which means everything has a harder time bouncing back, including your smooth skin. Give the smokes a break if you want to keep crow's feet at bay for a little while longer.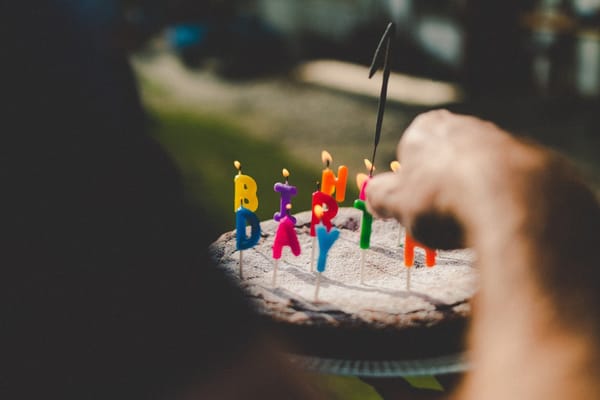 Spoiler Alert: Age
Right. Duh.
But it's worth mentioning because sometimes — a lot of times — there's not much you can do to prevent crow's feet. It's a natural part of the aging process, and one that we all have to learn to love eventually.
Declining muscle tone in our facial muscles and depletion of the collagen in our skin is a major factor, and the older we get, the more susceptible we are.
Lean into it, and eventually, learn to love it.
What You Can Do
Some people swear by collagen supplements as a means of replenishing what your skin loses while you age. The science is sound, but there isn't much evidence showing whether it harms or helps either way.
Ultimately, the most effective ways to prevent crow's feet are to:
Wear sunglasses and hats

Moisturize around your eyes

Avoid smoking

Avoid squinting with healthy eyesight

Wear computer glasses to avoid squinting
Have you managed to keep crow's feet from taking over? Tell us what worked for you in the comments below!