So you can live a life more chill
Sometimes called the 'wandering nerve', the vagus is the longest and most complex of our cranial nerves. In 1921, German physiologist Otto Loewi discovered that stimulating the vagus nerve triggers your body to release acetylcholine. Why is that important? Acetylcholine is like a chill pill for the body and being in this calm state is associated with improved physical and mental wellbeing. Best of all, it's entirely possible to tone your vagus nerve – no dumbbells required. So how can we stimulate this chief of chill and reap the benefits? Read on for six tips to try today.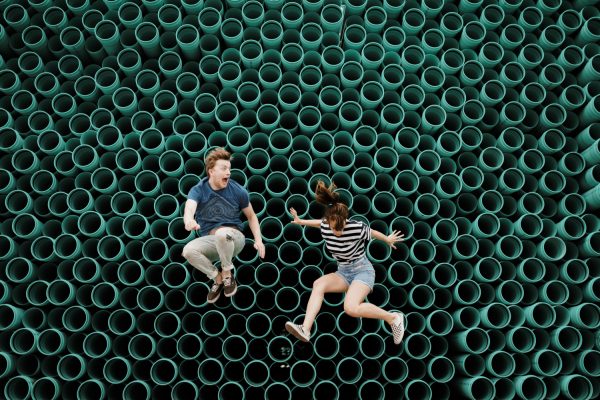 #1 Chill through cold exposure
Research has shown that when your body increasingly gets used to dealing with a cold shock, your fight-or-flight (sympathetic nervous response) doesn't kick in so quickly and this carries over into your daily life. Your vagus nerve is the prime driving force behind your parasympathetic nervous system. By training your body to deal with stress (by using cold exposure), you're teaching it that not every external stress needs a fight-or-flight response. As a result, you'll notice your reaction to normal stresses like running late, kids who aren't listening, or misplacing your phone becomes a whole lot more chill. A dose of cold has plenty of other health benefits too!
Do it today – no need to fill your bathtub with ice cubes just yet. A simple splash to the face, or a blast of cold water at the end of your shower (building up to 30 seconds) are great starting points. Consult a healthcare provider before plunging into the cold, as it's not suitable for everyone.
#2 Take some feel-good breaths
Taking a deep, slow breath (or diaphragmatic breath) is the single best way to self-stimulate your vagus nerve. You'll find breathing at the center of every relaxation, calming, or meditation technique, and for good reason. Slow, deep breaths stimulate the vagus nerve and create a relaxation response by putting your mind and body into a rest-and-digest (or parasympathetic) state.
Do it today – place one hand just below the ribcage where your diaphragm sits and take a long, slow breath right down into the belly. Exhale by squeezing into your abdomen and letting the stomach soften. Repeat for at least five breaths and observe the calm. Check out guided breathing exercises here on YouTube.
#3 Sing in the shower
Singing in a choir, a harmonious happy birthday tune, or belting out a classic in the shower – singing feels good. One reason is that your voice box (larynx) is connected to the vagus nerve, so when you sing, hum, or chant, you naturally activate it. Your breathing will also be controlled when singing, chanting, or humming, so you not only tone your vagus nerve through sound but also relax through breath. 
Do it today – heading into a stressful situation? Take a moment to pop on some headphones and belt out your favorite tune a few minutes prior. Listening to your fave will provide an instant mood boost, and singing along will calm your nerves – literally.
#4 Another good reason to meditate
Meditation brings you into a state of calm, increasing vagal tone and telling your body it's time to chill. Studies have shown a link between this and vagal tone, but it remains unclear whether it's related to the use of breath or the psychological state of meditation. Either way, it's another big tick for the health benefits of meditation.
Do it today – the process of 'clearing the mind' is near impossible for most of us, so begin with a guided meditation that allows you to focus on someone else's voice. This will push other thoughts out of your mind and let you concentrate on the here and now. Try one of these guided meditations on YouTube.
#5 Go for that massage
Relaxation benefits aside, it's thought that massaging certain areas of the body can increase vagal tone. The carotid sinus (located on your neck) is an area that stimulates the vagus nerve, as are parts of the foot that can be massaged through reflexology.
Do it today – go to a reflexology session or try an at-home massage like this one for vagal tone calming. 
#6 There's an app for that
While vagus-nerve stimulating implants are a thing (a pacemaker-like medical device implanted under the skin), these are reserved for treating serious medical conditions like epilepsy and depression. Products are emerging in the market offering a non-invasive option to tone your vagus nerve using an app combined with specialized earbuds. Perfect for people who want all the benefits for minimal effort, they're portable and sync with your phone. There are several designs on the market that calm your fight-or-flight response by transmitting an electrical signal through your ear to stimulate your vagus nerve while you listen to some relaxing tunes.
Do it today – if this quick and easy option is something you want to try, check out these products from Neuvana Xen or Senstate. 
Tap into your chief of chill and feel the benefits
In our fast-paced, overstimulated lives, anything that can help us tap into some inner calm is worth knowing about. By incorporating some of the above vagus nerve stimulation techniques into your everyday life, you'll not only feel more zen, but you can also experience the physical and mental benefits of a nerve that has been touted as "the key to well-being".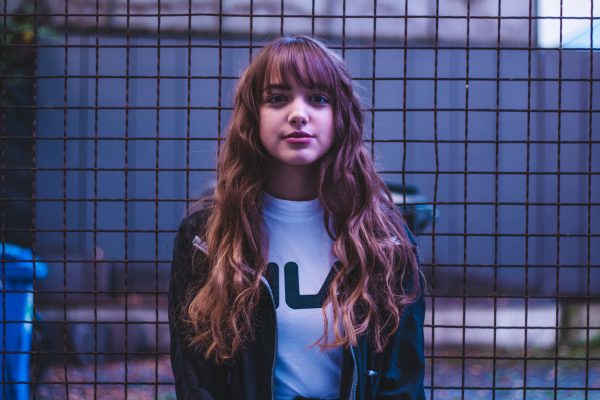 Link to 8 thing you'll want to know about the vagus nerve https://www.jandsvision.com/blog/8-things-youll-want-to-know-about-the-vagus-nerve/