Getting kids to survive and thrive with home learning
If you're thinking of calling in sick from homeschooling your kids, you're not alone. With COVID-19-driven school closures the norm across the globe, millions of parents and guardians have been thrust into the role of their kids' key educators. It's a daunting prospect and unfamiliar territory for both you and your child. So how can you tackle homeschooling without turning into a most-hated teacher akin to Roald Dahl's mythical Miss Trunchbull? We've got five tips to save your sanity and get you scoring 10/10 for your homeschooling efforts:
#1 – Acknowledge that homeschool is NOT school
Unless your kids are full-time homeschoolers outside of the pandemic, recognize that you've been thrown into a completely foreign situation and it's ok to feel overwhelmed. While many parents will put themselves under pressure to maintain school-like education at home, in reality, this isn't achievable for most of us. With day jobs to contend with and little experience on the teaching front, the juggle is real so cut yourself some slack.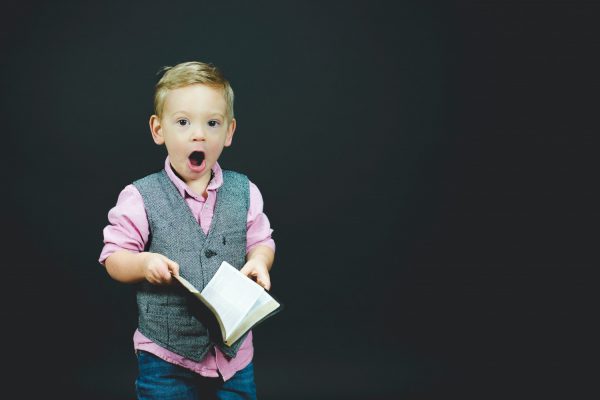 Steering clear of social media comparisons during this time is also a smart move. Over on the gram, you're likely to find super-moms touting homeschooling success, which does nothing for your stress levels. Most teachers will understand that each family situation is different and it's ok to focus on what works for you and your homeschool team.
#2 – Get the kids involved in their schedule
Create buy-in from your littlies by getting them involved in creating their own schedule or timetable. Most schools have set up online learning platforms or sent kids home with schoolwork to complete. Outside of this, your kids have some freedom so take their lead on what they'd like to learn. Keep in mind that there are plenty of ways to create learning moments in everyday activities – they'll hardly realize they're learning at all with ideas like these: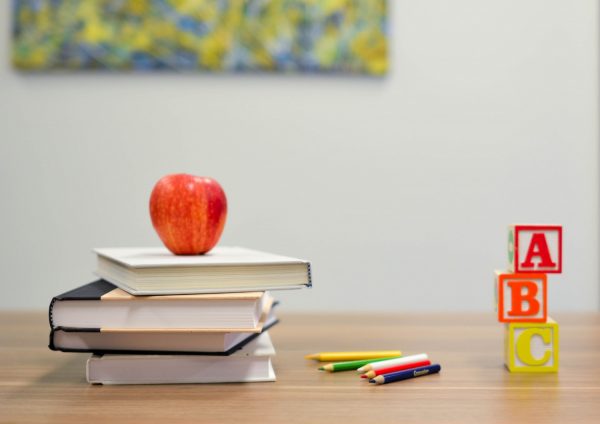 Play chef – this could well be learning at its most delicious! Work through a simple recipe with your kids and depending on their ages, get them involved with reading the instructions, measuring out the ingredients, and understanding the changes that are happening to the mixture. The result is a complete math, English, and science lesson that's good enough to eat. Check out

these easy recipes

, or dig out your favorite recipe book and don the aprons.
Get growing – with a lot of time on your hands, it's the perfect opportunity to get your veggie garden started. The whole process of turning seeds into delicious edibles is magical to kids. If you don't already have a veggie garden, a planter box will do the job, or you could even get the kids to help build a simple raised bed version

like these

if space allows. Once you've got your garden sorted, check out

this guide

to see what will flourish in your region. Getting kids involved in the veggie garden teaches patience, nutrition, responsibility (for watering) and you could even get them to record and measure daily growth updates.
Get crafty – there are millions of at-home art and craft projects on the web for kids of all ages. Many of them don't need a fully stocked craft cupboard or special resources and are perfect for some quiet time on a rainy day. Among other things, a session of arts and crafts improves coordination and fine motor skills, inspires creativity, and develops critical thinking. If you need some art inspiration, head

over here

.
Board games – far from boring, dig out your board game stash and get involved with a game of some old classics like Scrabble or Monopoly. Important skills like strategy, reading, math, communication, encouraging healthy competition, and problem-solving are all checked off for the day!
Get moving – from sidewalk chalk games like

this one

through to a spot of

storytelling yoga

or fun

dance routines

, there are plenty of resources online to keep your kids active while the playgrounds are off-limits. Burning off some energy will help with focus and get their blood pumping.
#3 – Timetable 'boring time'
Perhaps give it a more appealing name but scheduling unstructured time is just as important as locking in the learning. Allowing kids the time and space to get bored and disconnect from structured activity is so beneficial. While it might be hard at first (for you and them), this is the sweet spot for imagination and creativity to blossom. With digital technology often at their fingertips, kids being left to their own devices has taken on a whole new meaning.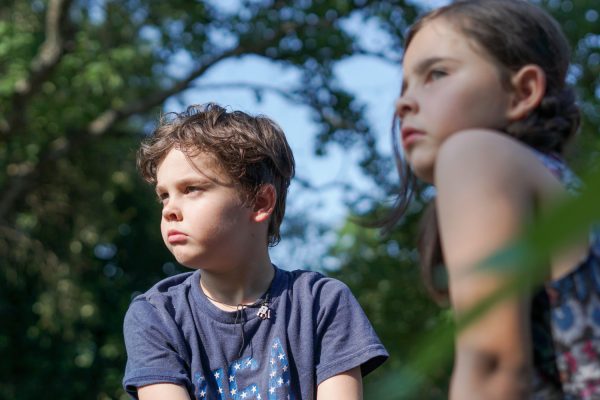 Embracing boredom is an important lesson and our kids' ability to get bored is dying out. Too often any downtime is filled with extracurricular activities, technology, or playdates. Boredom teaches our kids to respond constructively, learning to make something happen for themselves rather than relying on someone or something else to 'fill the gap'. Unless they're faced with the opportunity for boredom, they'll never learn how to create their own fun. Check out this Psychology Today article for more on the benefits of boredom.
#4 – Make that schedule visible
Once you've nailed down your subjects and non-negotiable schoolwork, create a physical schedule and display it on the fridge or somewhere everyone in the family can see. Kids are used to timetabled work in their classrooms, so forming something similar helps to ease the transition and keep things consistent. Best of all, it'll help with the constant "Are we done yet?" questions.
#5 – Limit screen time
Unless you're a patient parenting-saint, increased time at home is naturally likely to lead to increased screen time. This isn't something to punish yourself over, but it's a smart idea to set ground rules early on. Remember – not all screens are created equal when it comes to kids. Playing a strategic game online like one of these, for example, is different from spending hours scrolling on social media. Including a designated amount of time for free-choice screen time is a great way to go.
Above all, keep it positive
Keeping the stress to a minimum for you and your kids is the single best thing you can do for homeschooling success. School shouldn't feel like a punishment for you or them, so if keeping on track becomes difficult, focus on activities that are enjoyable but provide learning opportunities at the same time. As respected educator, parent coach, and mom Oona Hanson succinctly puts it, "Our kids are going to remember this moment forever. Teaching them how to weather a crisis just may be the most important lesson they ever learn." 
So go forth and cut yourself some slack.