Fascinating facts about this nerve worth knowing
Wandering the length of our body, the vagus nerve (also known as the 10th cranial nerve) is the longest and most complex of our cranial nerves. A Greek word meaning 'traveler' or 'wanderer', this tiny wonder travels throughout our body, linking our internal organs with the brain. The vagus nerve is the captain of our parasympathetic nervous system (regulating our ability to rest and digest), and balances the amount of time we spend in the highly stressful fight or flight mode (controlled by our sympathetic nervous system).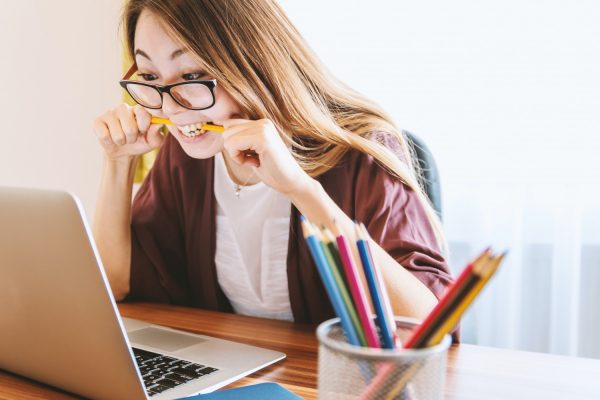 Aside from being a chill-inducing nerve, the vagus is thought to help with memory, inflammation, and a whole lot of bodily functions. There's very little going on internally that the vagus nerve is not privy to or involved in. Holding such a position of power in our body, it's a nerve worth knowing. Here are eight fascinating vagus-nerve facts to get you started.
Forget a toned torso, vagal tone is the way to go!
Vagal tone measures how strong, healthy, and functional your vagus nerve is. Aside from diving into open chest surgery, vagal tone can be measured using heart rate variability (HRV) – which is the amount the heart rate fluctuates between your inhale and exhale. The good news is, that it's thought vagal tone can be improved with simple acts like deep breathing, laughing, singing, or even a splash in the face with cold water.
Overstimulation is the most common cause of fainting
Does an incoming injection or the sight of blood leave you feeling faint? Chances are you're not experiencing a phobia or a weakness, you're experiencing vasovagal syncope. Sometimes your vagus nerve overreacts to stress triggers and causes a sudden drop in your heart rate and blood pressure. This leads to that wobbly feeling, fainting, or the need to sit or lie down until your vagus nerve adjusts.
It's the key to post-stress chill
While your sympathetic nervous system pours stress hormones and adrenaline into the body, the vagus nerve is there to tell your body to chill. Its vines send instructions to your organs to release instant calmers like the hormone oxytocin (known as the love hormone) and unleash acetylcholine – the chief calmer of our nervous system.
Studies conducted in both rats and humans have shown that the vagus nerve is key in solidifying memories. Stimulating it strengthens both memory formation and storage and therefore shows promise as an option for Alzheimer's treatments and the blocking of traumatic memories.
Gut feelings are very real
Your gut communicates with your brain via the vagus nerve, sending messages between the lowest part of your intestines to the highest region of the brain. With 80-90% of the mood hormone serotonin being produced in the gut, how you feel literally comes from there. One study of successful financial traders looked at how tuned-in to gut feelings they were compared to the general population. The findings suggested that they were more in tune with gut feelings, even if they were blissfully unaware of the fact. So, don't shy away from trusting your gut!
Environmental factors can be a turn-off
The vagus nerve and its tone are negatively affected by stress, trauma, and inflammation from a poor diet. This puts us into the more tense and anxious (sympathetic) branch of the nervous system and effectively turns off our ability to relax, restore, and repair.
It's the focus of a whole new field of medicine
As medical science has gained a better understanding of the role the vagus nerve plays in our wellbeing, ways to stimulate it have become a focus. Vagal nerve stimulation (or VNS) has been successful and is now an FDA-approved treatment for depression and epilepsy. This has led to a whole field of medical study known as bioelectronics, which involves using implants to deliver electric impulses that mimic the vagus nerve. Doctors hope that in the future, these can be used to treat a range of illnesses with fewer medications and side effects.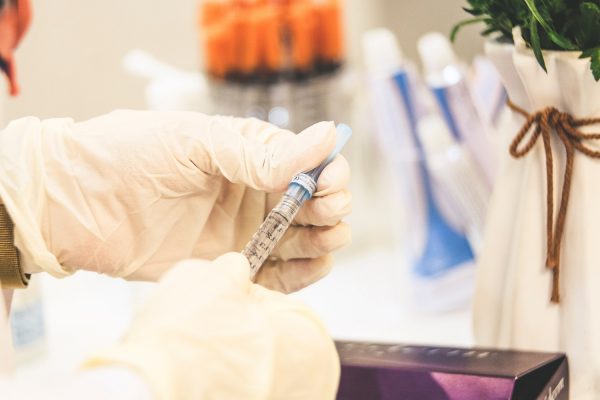 What happens in vagus…
So what happens in vagus…is likely to be communicated throughout your organs and back to your brain, thanks to this fascinating bundle of nerves. The vagus nerve has made the link between our minds and bodies increasingly clear from a scientific perspective and is undoubtedly a nerve worth knowing.