8 tips for warding off the dreaded itch
'The seven-year itch' gained notoriety from a 1955 movie of the same name (starring Marilyn Monroe) and has now become part of our everyday vocab. It describes that common period (around the seven-year mark) in a long-term relationship where stagnation is rife, fiery sparks fizzle, and you might begin to wonder whether they really are the one. Before you dread the approach of your seventh anniversary (or pat yourself on the back for making it through), does the seventh year have any significance in a relationship?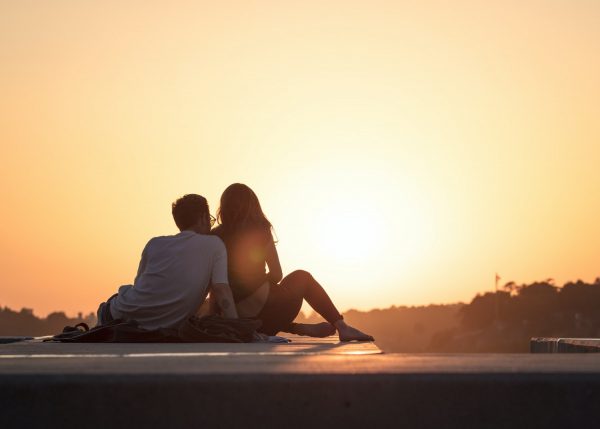 Studies have continued to show that the most tumultuous period of marriage (ending in divorce) is between five and eight years. While it's normal to feel a little itchy after so many years staring lovingly at the same face, thankfully there's no ticking time bomb that causes your relationship to explode bang on the seven-year mark. 
The problem is, over time it becomes a little too easy for your relationship to sink below other priorities like juggling kids, work, and other responsibilities. And with around 50% of first marriages failing in the US, how can you prevent this lovers' slump? Relax, we've got eight expert tips to stop that relationship itch turning into a full-blown rash.
#1 – Pinpoint the cause
Think carefully about whether it's your relationship causing the itch or it's other areas of your life that have stagnated. If you've been in the same dreary job for years on end, perhaps it's time for a change of career scenery. Being stuck in a rut in other aspects of your life can be a real downer on your relationship. Consider shaking things up – take up new hobbies that reinvigorate, think about whether you're getting enough physical exercise, and reconnect with friends. All these factors can ward off dull days and reboot your relationship. 
#2 – Make sure you're friends, not just lovers
Friendship and humor are perhaps the two most important aspects of a relationship that can go the distance. There will always be times over the years where passion isn't at the forefront, and you need a solid friendship and a laugh to get you through. Tough times aren't romantic or fun and that's ok. Establishing a strong friendship, with respect and compassion at its core, will help you come through challenges not only together, but stronger.
#3 – Realize you're not honeymooning forever
It's hard to beat the intense passion and heat of the honeymoon period, and this can go on for a few years as you get to know each other, move in together or tie the knot. Be prepared for the reality that all long-term relationships eventually slide into a predictable routine. Embrace this new phase of your relationship and revel in the security, stability, and commitment. It's not all bad!
#4 – Keep up the comms
Communication is the foundation of a healthy long-term relationship. Get to know your other half's communication style and get chatting whether you're mad, sad, or over the moon. Talking often helps stop small issues from blowing up into big ones – you know, like when you're always the one emptying the dishwasher.
#5 – Don't stop trying
Sure, you're coupled up, off the market, or joined in holy matrimony, but it's important to not let it ALL go. While the six-pack of youth or shaving your legs daily can slide, there are some simple ways to keep the spark ignited: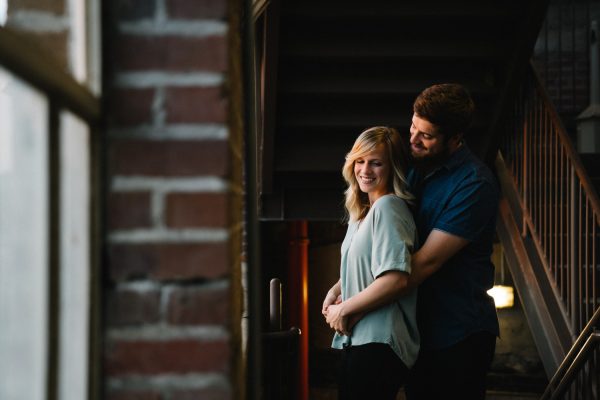 Talking, not scrolling – cast the phones aside when you're at the table together. Whether it's over breakfast, lunch, or dinner, take this time to talk rather than catching up on social media. If you have young kids in the mix, this is an important habit to get into and a standard to set.

 

Keep up the compliments – it's all too easy to let the compliments and praise slide when you begin to take each other for granted. Consciously make an effort to dish out a few heartfelt compliments – whether it's about appearance or actions. You'll likely notice more compliments coming your way as a result, creating an overall feel-good effect.

 

Maintain some mystery – whether it's flossing in front of your partner, going to the bathroom with the door open, or letting them see you tweeze a few stray hairs, some things are best done in private. While it's nice to be so comfortable around a partner, there are some parts of your life your other half doesn't need to see.
Talk them up – speaking highly of partners to others (and letting them overhear it) is a nice reminder that they're appreciated. A little ego-boost never goes unappreciated.
The affection effect – similar to verbalizing compliments, physical affection is another area that commonly slips in long-term relationships. From holding hands to hugs and kisses, these little acts of affection shouldn't be overlooked. Aside from feeling good, a simple hug

can lower stress levels, boost your immune system, and may even lower heart rate and blood pressure

. So, get squeezing!
#6 – Surrender to imperfection
If you're a perfectionist or love the appearance of perfection, you'll need to embrace the fact that even the very best of marriages are NEVER perfect. It's easy to look at that friend or celebrity with the perfect marriage and wish that your relationship was the same. The truth is, we never really know what goes on behind closed doors and the reality could be quite different. Comparison is dangerous when it comes to relationships, so simply focus on yours and don't concern yourself with looking perfect externally.
#7 – Make sex a priority
It's a very unsexy suggestion, but scheduling sex makes sure it remains a priority when other factors are vying for your attention. While that solves the frequency problem, like everything else after years of living with the same person, sex can become dull. It's near impossible to keep the honeymoon passion alive but consider how much better you know each other on an emotional and physical level and don't be afraid to change things up. Check out these nine real-life tips for keeping the matrimonial spark alive.
#8 – Finally, don't be afraid to bring in a third party
Think you've got all the above well and truly covered but still ready to throw in the towel? Before you call off your long-term relationship, consult a therapist or close friend about your situation. Talking it out helps put your feelings in perspective and identify the real problems before voicing concerns with your partner. Once you've got the lines of communication open, couples counseling is also a great option should you need it.
Balm for the itch
The infamous seven-year-itch isn't caused by just one thing. Long-term relationships take work and attention, whether it's communicating better, touching more, adding variety, or simply recognizing the strength of friendship in your day-to-day life. Decide what's wrong, work to make improvements, and if you're still struggling, get some help from a third party. Whatever balm you use to soothe your itch, you'll be glad you found it.