From vision to eye health, here's how gender affects our peepers
Vision-related debates with the opposite sex are more common than you think – and not just when reading directions on Google Maps. Often, it's related to color – he says the couch is grey, when she's positive it's more of a periwinkle blue. Sometimes it's to do with eye contact, or it's pinned on our hunter-gatherer past. So, before you break into a full-blown domestic over paint swatches or whether that viral dress that broke the internet was blue or gold, let's look at the differences between men's and women's eyes.
Could it be down to your color vocabulary?
Research has shown that women have a bigger color vocabulary than men. Colors like azure, amaranth, cerise, and vermilion are slipped coolly into a wardrobe-related conversation with girlfriends. While men's wardrobe options tend to be more restricted when it comes to the color spectrum, there could be more to it than just exposure to colors and vocab.
Differences in color perception
It seems that arguing over color swatches could be caused by different genders not seeing the same colors. Research has found real differences in vision between males and females – a result of wiring variations and hormone levels in key visual areas of the brain. This means women are better at discriminating colors and men are less able to tell the difference between hues.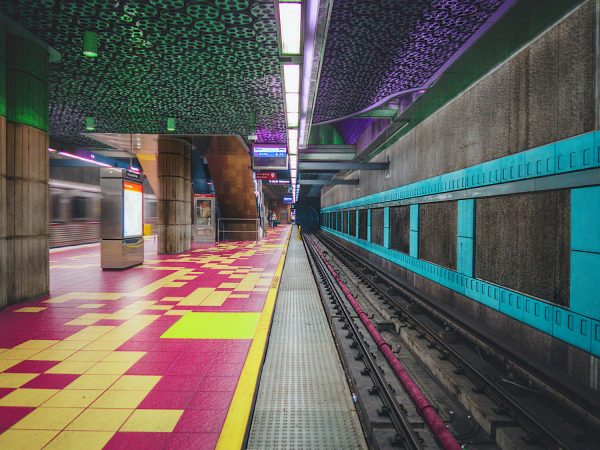 Sensitivity to detail and movement
Colors aside, the same research looked at the impact of gender on sensitivity to contrast. This showed that men are better at identifying changing images, seeing detail from a distance, and tracking fast-moving objects.
Men and women focus differently
Ever felt like your male counterpart wasn't looking at you while you were talking to him? Research has shown that men and women have quite different focuses during a conversation and different types of distractions.
Men tend to fixate on the mouth of the speaker and are more likely to be distracted by movement behind the speaker. Meanwhile, women were shown to shift their gaze between the eyes and body and are more likely to be distracted by other people.
Evolutionary explanations
Possible explanations for the differences in women's and men's eyes go back to our hunter-gatherer days. Women were tasked with foraging and gathering – requiring better close-range color differentiation. On the other hand, men were the primary hunters – tasked with tracking and capturing animals for food. Noticing color differences took a backseat while being aware of predators and prey was crucial. Men needed better long-range vision and the ability to spot movement while out on the hunt.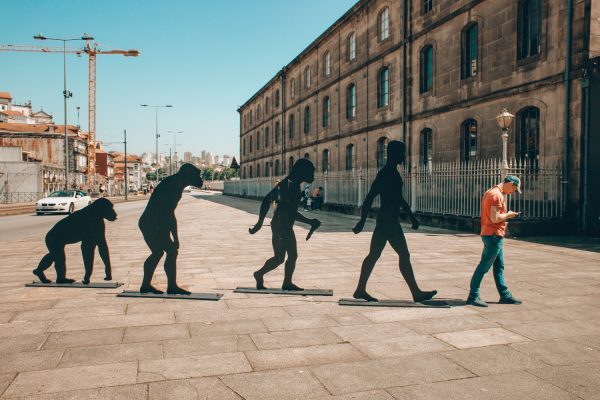 Focus and distraction could also indicate differences in subconscious priorities – with men needing to be more aware of movement in their surroundings and women prioritizing other people. (Moms have eyes in the backs of their heads remember?)
Eye health
Aside from the subtle differences in vision, women's and men's eyes also differ when it comes to eye conditions. While color blindness affects significantly more men than women (1 in 12 males and 1 in 200 females affected globally), women are, overall, hit harder by eye conditions. The Women's Eye Health Task Force reports that almost two-thirds of visually impaired and blind people in the world are female. But why?
Women live longer – many eye issues are age-related, meaning women are more likely to experience them.
Some eye diseases simply affect women more than men – certain conditions such as dry eye syndrome are triggered by hormonal differences and are much more common in women than men. Some autoimmune conditions (such as lupus, rheumatoid arthritis, and multiple sclerosis) are also more prevalent in women and can cause vision issues.
Exposure to eye irritation – make-up, perfumes, and hairspray are all much more likely to be used by women. While they don't necessarily cause eye problems directly, increased touching or rubbing of the eyes can lead to irritation and infection.
Prevalence of allergies – according to this research, women are more likely to suffer from allergies than their male counterparts. The most common allergic symptom is itchy, watery eyes, which again leads to constant touching and rubbing, and increases exposure to germs.
Men and women really do see the world differently
Whether it's health-related issues or the great debate over a feature wall being purple or blue-toned, it's time to accept that (perhaps thanks to our caveman past) men and women do see the world differently.