5 tips for getting started with a plant-based way of life
Thanks to the many proven health benefits, more and more people are moving to a plant-based diet. In fact, in the US itself, 39% of the population is actively trying to eat more plant-based foods. While the benefits are enticing, making a drastic change to your diet (and sticking to it) can be tricky. So how can you set yourself up for success with a plant-based diet? Here are five tips to get started.
Understand what plant-based means to you
While you've probably heard the term plant-based, it's important to understand what it means to you. A plant-based diet involves concentrating on food that comes from plants and doesn't include any animal ingredients. Things like meat, fish, eggs, milk, and cheese will no longer be on the menu, with fruits, vegetables, tubers, whole grains, legumes, nuts, and seeds taking center stage. Whether you decide to go all out and eliminate animal proteins from your diet or reduce them and beef (or broccoli) up your plant intake is up to you.
While plant-based is often confused with veganism, the two are poles apart. They share the foundation of being devoid of animal products, but that's where the similarities end. Eating vegan isn't necessarily healthy – with things like French fries, Diet Coke, Oreos, and highly processed cheese and meat alternatives all acceptable on a vegan diet. Sugar and vegetable fats are vegan after all!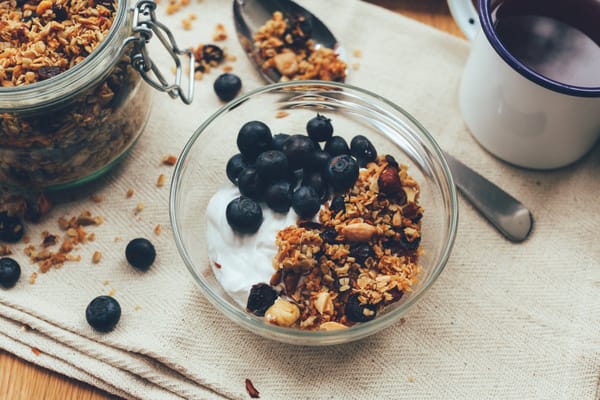 Focus on gains over losses
Instead of shedding a tear as you clear out the cheese drawer in your refrigerator, shift the focus. Approach a plant-based diet as a positive, fresh start and leave the thoughts of deprivation, struggle, and willpower behind. Some great gains to focus on include:
Health benefits like managing blood sugar, lowering cholesterol, weight management, and longevity
Reducing your impact on the environment
Compassion for animals
Keep your 'why' top of mind, with a note on the refrigerator or somewhere you'll see it, to stay inspired with your change.
Make the change gradually
Going cold turkey to cold tofu isn't easy for anyone. Transition gradually by:
Increasing the amount of vegetables on your plate – aim to fill at least half of your plate with vegetables in a range of colors. For other creative ways to increase your vegetable intake while you're transitioning to plant-based, check out this link.
Giving meat the back seat – think of meat as a garnish rather than the center of your meal. Cut down your animal-based portion gradually.
Embracing meat-free Mondays – start with one meal a week so you can experiment and slowly add more plant-based meals to your repertoire. You might already have a couple of 'accidental' plant-based favorites up your sleeve – things like rice and bean burritos or veggie stir-fry – that you can add to your regular rotation.
Introducing plant-based breakfasts – instead of transitioning all your meals in one go, focus on one meal at a time. Oatmeal is an easy place to start – just add nuts and seeds and some fresh or stewed fruit for an easy and delish breakfast. For more plant-based breakfast inspiration check out these recipes.
Getting fruity with dessert – a juicy peach or sweet slice of pineapple is a great way to satisfy your sweet tooth and gradually move away from after-dinner treats like ice cream or milk chocolate.
Subbing it out – to eliminate the feeling of deprivation that can come with a shift in diet, focus on some favorite meals and get creative with plant-based substitutes. Love tacos? Try subbing out the mince with some Mexican spiced cauliflower – you might even like it better!
You're much more likely to be successful changing to a plant-based diet if you approach it gradually – allowing your body, lifestyle, and mind to adjust along the way.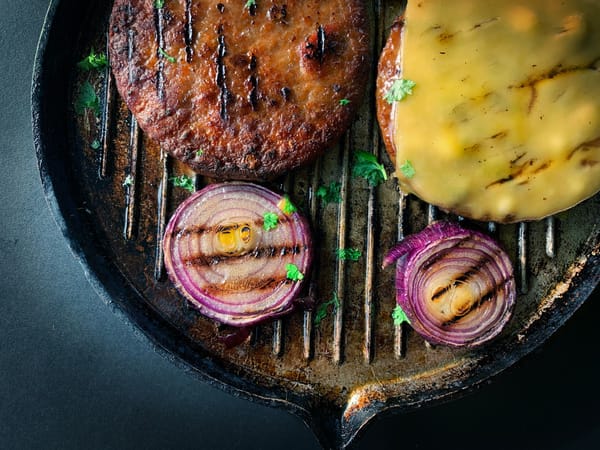 Have a pantry and refrigerator overhaul
This isn't a suggestion to throw all your regular favorites in the trash, more of a reprioritization of your current foods. Set yourself up for plant-based success by researching easy snack options like edamame, popcorn, roasted chickpeas, and trail mix. Stock up on everything you'll need, so you have plant-based goodies to reach for when you feel a snack attack coming on.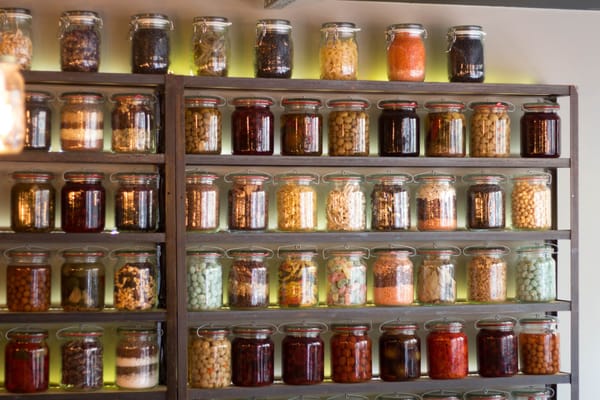 Explore the fresh produce aisles at your local supermarket and fill your refrigerator so that come mealtime, it's easy to fill your plate without too much thinking.
Keep your meals easy, fun, and exciting
Mealtime shouldn't be a drag, so focus on foods you like that are easy to whip up. If you're no Michelin-starred chef in the kitchen, stick to straightforward recipes – simple elements like canned beans, frozen veggies, and canned tomatoes can be all you need to make a nutritious meal. It can help to scour the internet and social media for inspiration. New recipes, food blogs, and even like-minded people to follow will keep you motivated on your plant-based journey.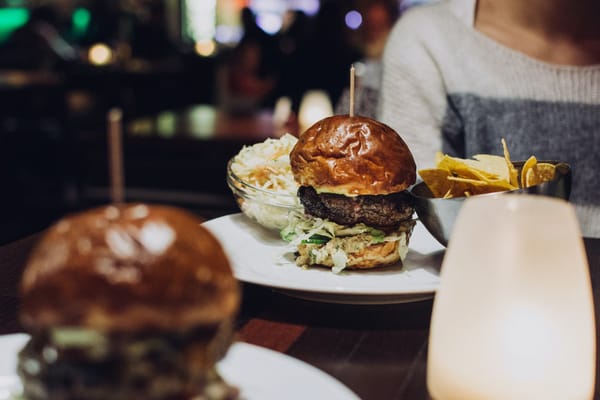 Any increase to your fruit and vegetable intake is beneficial
Keep coming back to your 'why' and acknowledge that all positive changes take time. There's no rush to get there, and even if you simply increase your intake of plant-based foods, you'll be doing your body a favor. So be gentle with yourself as you find your rhythm and what works for you personally.