Here's what you need to know about this relatively common condition
Despite the name, color blindness isn't a form of blindness at all but rather a deficiency in the way you see certain colors. For this reason, it's also known as color vision deficiency (or Daltonism after scientist John Dalton who first recorded the condition in 1794). It's a relatively common condition, affecting between 5 to 10 percent of the U.S population, with a heavy skew towards males. In fact, it affects around 8% of males and only around 0.5% of females.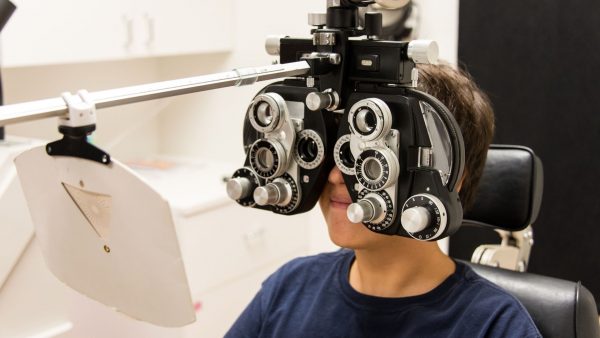 Since its discovery in 1794, the understanding of what causes color blindness, how to test for it, and how to live with it have all made huge leaps. Here's what you need to know about it.
What is color blindness?
In your eye (or retina) two types of cells detect light – rods and cones. Rods detect light and dark and cones detect color. It's our cone cells that are responsible for the color information that gets passed onto our brains – normal cones equal normal color vision. Three types of cones detect color – red, green, and blue – and color blindness occurs when one or more of the cones is not working properly or is completely absent.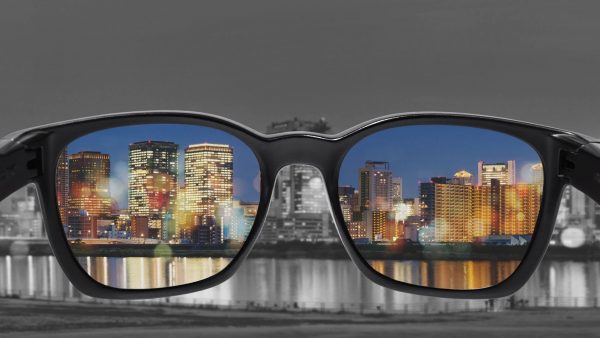 Different types of color blindness
There are different degrees of color blindness caused by different cone issues, ranging from mild to severe. They are usually separated into three categories:
Red-green color blindness – in this category, people will typically identify greens as having more of a red shade, or less commonly, red can look greener. For some people with red-green color deficiency, it's impossible to distinguish between the two colors.
Blue-yellow color blindness – blue and green are typically hard to differentiate, as are red and yellow.
Complete color blindness – known as achromatopsia, complete color blindness is much rarer than partial deficiencies. For people with complete color blindness, everything appears gray, black, or white.
How is it caused?
Partial color blindness is usually a congenital condition, i.e. inherited from your parents. Red-green color blindness is typically passed from mother to son, and blue-yellow color blindness can be passed on by either parent. Genetics aside, color vision problems that happen later in life are usually a result of diseases that damage the optic nerve or retina, or toxic effects from drugs, trauma, or disease.
How to know if you're color blind
Given the symptoms can be mild, it can often be difficult to diagnose partial color blindness early on. Parents can start to notice problems when kids are learning colors, but even then, it's difficult to tell. If you suspect your child may be having issues, it's best to speak to your doctor. In adults, special images called pseudoisochromatic plates are an easy way to perform an initial check. These images are colored dots with numbers embedded in them. People with normal vision will be able to identify the numbers, but those with deficiencies may not. Try a test here.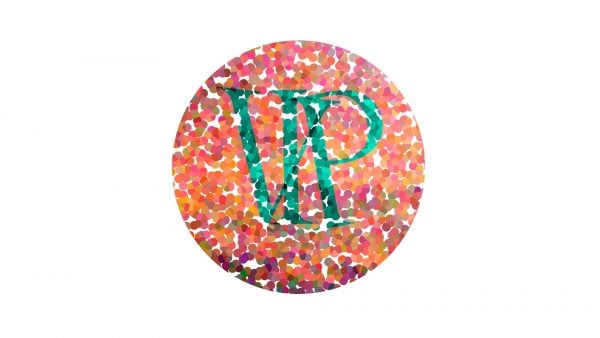 Treatment options
While there's no cure for inherited color blindness, if you have a mild form, it shouldn't significantly affect your daily life. Here are the current options for those who have inherited color deficiencies:
Tinted glasses – specialized glasses are available to partially correct color deficiencies. While they don't 'cure' color blindness or produce 100% color, tinted lenses allow sufferers to experience closer to normal vision.
Contact lenses – working similarly to the glasses above, contact lenses are available to help correct vision.
Use an app – there are numerous apps available that assist in naming colors, typically by using your phone's camera function. People with color deficiencies can even use an app to show others what the world looks like to them.
Learning to live with it – many people with a mild color deficiency simply learn to live with it using techniques and tools that become second nature. For example, they memorize the order of traffic lights from top to bottom or label clothing to match colors properly.
In addition, gene therapy is currently being investigated as a treatment option. Studies have shown its effectiveness in monkeys, and some early human trials have been performed.
A livable challenge with a promising outlook
While color blindness is a lifelong challenge that can impact career choices, awareness and understanding have grown significantly over the years. Most people can adapt without too much trouble, and new technologies such as lenses, apps, and specialized glasses offer help. Research into the condition continues and gene therapy shows promise as a cure. The future is far from bleak for sufferers of color deficiency – it may just become a whole lot more colorful.
If you think you have a problem with color vision, speak to your eye doctor.