Debunking the 10,000 steps myth
Let's face it – we're all obsessed with health and wellbeing. From Wim Hoff breathing and ice baths to a wholefood plant-based diet, meditation, and even weight-loss sunglasses – new health fads emerge all the time, and it can be hard to keep up.
Even the simple act of walking has become confusing. Many of us have our smartwatches firmly strapped to our wrists, intending to reach 10,000 steps each day. But who said 10,000 steps is the silver bullet to ultimate health? And is it really the magic number? Here's the truth.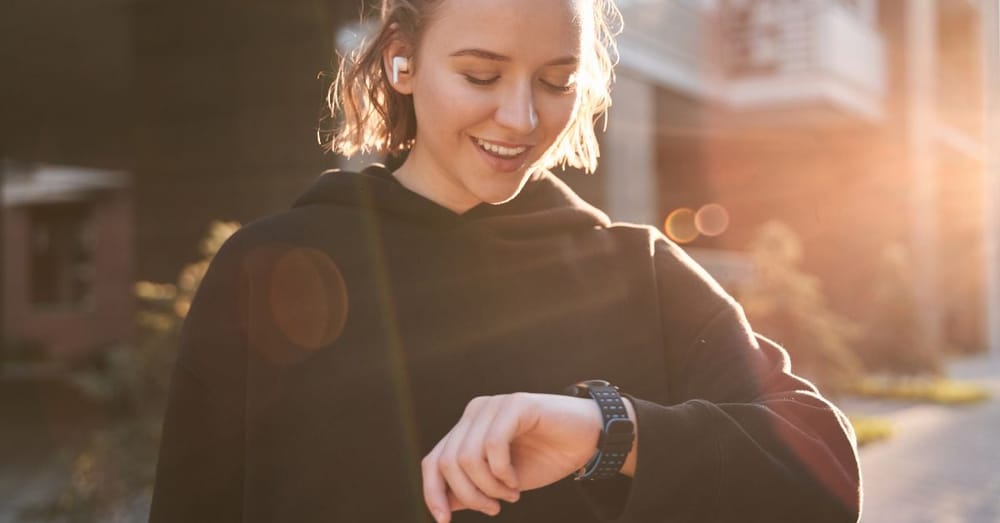 A walk a day keeps the doctor away
Whether it's to lose weight, boost endorphins, or curb a cold, the benefits of walking are boundless. Here are some of the reasons to put your sneakers on and get moving:
Elevate your mood
For an immediate hit of endorphins – those feel-good hormones that give you a spring in your step – there's no better remedy than getting outside for a walk. It's even been said the endorphins can make you feel euphoric!
One of the obvious perks of walking is that it won't cost you a cent. No expensive gym membership or fancy equipment needed – just your feet in your shoes and a space to pace.
Get a better night's sleep
Studies suggest that people who exercise intensely might suffer from disturbed sleep, but those who engage in gentle walking are getting more shut-eye at night – not to mention a deeper and more restorative sleep.
Getting your body moving increases blood flow, reduces inflammation, and even strengthens antibodies. In a post-pandemic world, fighting infections has to be at the top of the walking benefits list.
Many forms of exercise are so hard on our bodies that, for some, they can do more harm than good. Unlike high-intensity workouts, walking is kind to our bodies – and may even aid recovery or assist with minor aches and pains.
Why 10,000 steps?
It's thrown around by wellness apps and health advocates, but where did this magic number come from? The first commercial pedometer was created in Japan in the 1960s by a company called Yamasa Clockand. They named the tracker Manpo-kei, which, funnily enough, is Japanese for 10,000 steps.
It's been said that the name was nothing more than a marketing tool – it had a nice ring to it, and the Japanese symbol for 10,000 looks a bit like a walking person.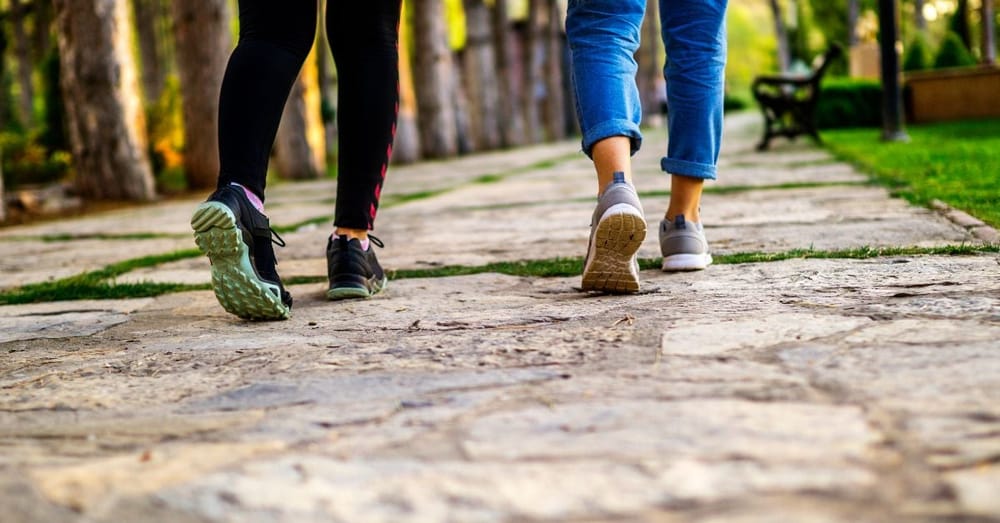 Whether you walk five steps or 50,000, there's no denying that walking offers many benefits. But we're all different, and 10,000 might not be the best goal for some people. Here's why:
Potential health risk
Some medical professionals have shared concerns that 10,000 steps could be dangerous for certain people. If you have a medical condition, are unwell, overweight, or unfit, abruptly increasing your activity to 10,000 steps a day is a huge jump – and could have repercussions.
10 steps are better than no steps
While 10,000 might be a great goal for some, any amount of walking benefits our health – and walking even half of that each day is bound to aid health and wellbeing. Plus, the lofty goal of getting to 10,000 steps may stop people from trying at all.
Causing more stress than it's worth
We all know someone obsessed with getting their steps in each day, and they'll pace the living room until they get there – which may not be such a positive influence on health or wellbeing.
Studies are vague
Very few studies have looked at the relationship between the number of steps and overall health. We don't actually know if 10,000 is that much better than 5,000 or 15,000. And does the kind of walking matter – for example, does taking 10,000 steps pottering around your house offer the same benefits as going for a brisk 10,000-step walk? The research is confusing and conflicting – and should be taken with a grain of salt.
So, what's the magic number?
The truth is, there may not be a magic number at all. We're humans – and there isn't a one-size-fits-all approach to health and wellbeing. Instead of sticking to the numbers on your smartwatch, get outside in the fresh air, walk to do your shopping, or chase the kids around the park. Keeping active is important, but so is taking care of your mind.