Everything you need to know about the change before 'the change'
While most of us are loosely familiar with menopause (those hot flushes, night sweats, and erratic mood swings your mom went through in her 50s), perimenopause (or the menopausal transition) is a different phase that can start as early as your mid-30s. It's not often in the spotlight, so the symptoms can come as a surprise, meaning many of us are ill-equipped to tackle them. Here are six things you need to know about the change before 'the change'.
Perimenopause – it's the ten-year road to menopause
Think of perimenopause as puberty in reverse – it's a journey of change that's easy for some and difficult for others. While often shrouded in mystery (compared to its older sibling menopause), perimenopause means 'around' or 'before' menopause and is the road to saying goodbye to ovulation. It can last up to 10 years (but averages four years). During this time, your estrogen levels decrease, meaning you'll experience changes in your menstrual cycle and ovulation (amongst other symptoms we'll cover). Once you stop having periods completely for a whole year, you're officially in menopause. The average age of menopause is 51, and it normally occurs anywhere between 40-58.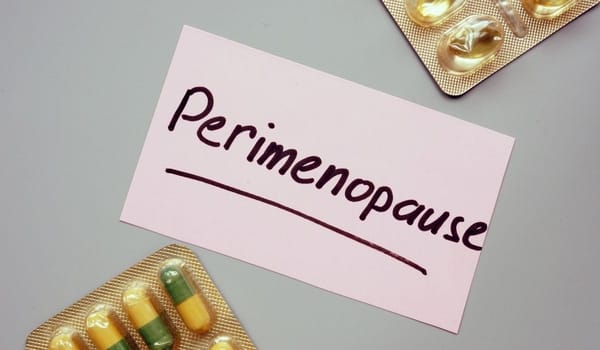 You can still get pregnant during perimenopause
You might be rejoicing being able to say goodbye to periods and PMS forever, but remember that as long as you still have periods – even if they're irregular – you can still become pregnant. So, hold onto those birth control options for a little longer.
It's rarely diagnosed
Given perimenopause is a period of gradual transition, it's not something that a medical professional can easily diagnose. Based on your age and symptoms, they may suggest you're likely experiencing perimenopause. On some (rare) occasions, they may test your hormone levels by taking a blood sample.
Your risk of osteoporosis increases
The transition to menopause means a decline in estrogen levels, which leads to losing bone density faster than it is being replaced. New bone growth slows significantly during this time, so it's essential to have regular bone density checks during both perimenopause and menopause.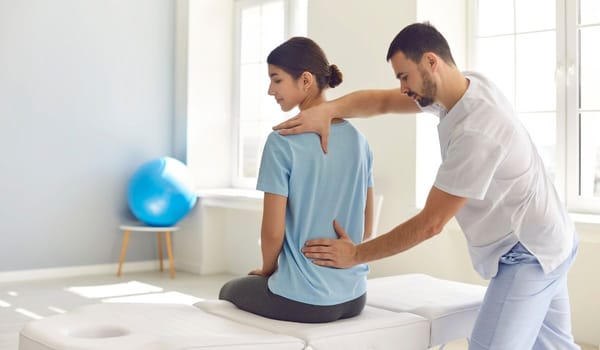 The symptoms are many (and varied)
While some women escape symptom-free, others pick up on them in hindsight, and some even end up at the doctor's office wondering what's going on. The main symptoms to look for are:
A cycle that doesn't seem very cyclic – includes longer, shorter, heavier, or lighter bleeding or skipping cycles altogether. This is all courtesy of your body's fluctuating hormones.
The plague of sweats – sometimes these are a lot more than a hot flush and can last several minutes or longer. When these happen at night, they're known as night sweats and can often lead to insomnia and disrupted sleep.
Your sex life can literally dry up – things like vaginal dryness and a decreased sex drive are common as your estrogen levels fall.
Emotions running high – just like the mood swings of PMS, your fluctuating hormones can cause irritability, emotional ups and downs and depression.
The middle-aged spread makes an appearance – the hormonal changes in your body can lead to changes in your metabolism and increased fluid retention.
Fuzz becomes a feature – That fuzzy light hair on your neck, chin, chest, and abdomen makes its presence noticed. It'll often become thicker and more abundant during this period. You may also notice thinning of the hair on your head.
You can ease the peri-pain
Often the symptoms of perimenopause can significantly disrupt your life. And with the transition lasting up to 10 years, it's a long time to simply 'suffer through'. It's best to speak with your healthcare professional about treatment options, but here's what is commonly recommended: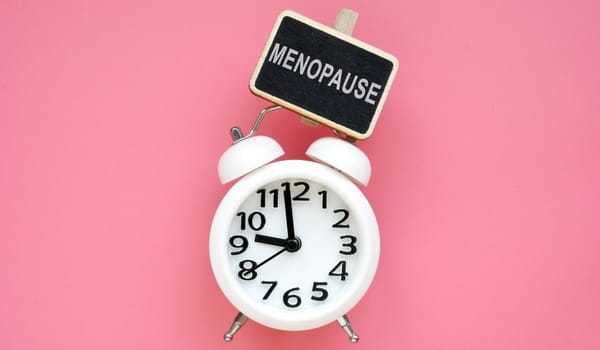 Lifestyle changes – things like having a good diet and exercising regularly can help keep symptoms like weight gain at bay. Diet and exercise can also positively impact your mood and your ability to get a good night's sleep. Keeping alcohol to a minimum will also help, and if you're a smoker, this is a great time to quit.
Hormone therapy – this involves taking a low dose of hormones (usually in pill, skin patch, spray, gel, or cream form) to supplement your body's changing estrogen levels. While hormone therapy is the most effective treatment for relieving symptoms, it's not without its potential negatives.
Oral contraceptives – these can be helpful over this time to even out fluctuations in hormones that cause some of the symptoms of perimenopause.
Low-dose antidepressants – in some cases, the mood swings and emotional toll of perimenopause can be severe, and antidepressants like Prozac can be prescribed. This class of antidepressants (SSRIs) has also been shown to reduce other symptoms like hot flushes for women who don't want to go down the hormone therapy route.
Natural alternatives – plant estrogens (or phytoestrogens) may help with the intensity of hot flushes or other symptoms caused by your drop in estrogen. Natural sources of plant estrogen are black cohosh supplements, soy, legumes, and flaxseed. It's important to remember that these are not clinically proven or regulated by the FDA, so it's best to speak to your healthcare provider before going down the natural route.
The road can be long and uncomfortable, but it's only temporary
The best way to tackle perimenopause is to be armed with information and awareness. That way, the sometimes-unpleasant symptoms won't come as a surprise, and you'll know how to approach them. Remember, it's only a temporary phase of your life, and you will come out the other side in a much more hormonally settled state.