An irritating condition that can quite literally drive you to tears
With an estimated 45 million Americans wearing contact lenses regularly, these clever little vision correctors have some significant benefits. They're unobtrusive, reasonably easy to use, and relatively affordable. But they are not entirely risk-free. Each year, it's estimated that around 5 million contact lens wearers suffer from a condition called contact lens intolerance (CLI) which is also known as contact lens rejection. Here's what you need to know about CLI:
What is CLI?
It's a blanket term for the inability to wear contact lenses without pain. Many people who wear contacts will have experienced pain at some point. However, CLI refers to those who suffer from ongoing discomfort that prevents them from using contacts. Common symptoms include:
Irritation
Burning or stinging sensations
Grittiness
Dry eyes
Abrasions (scratches) or ulcers (sores) in the cornea.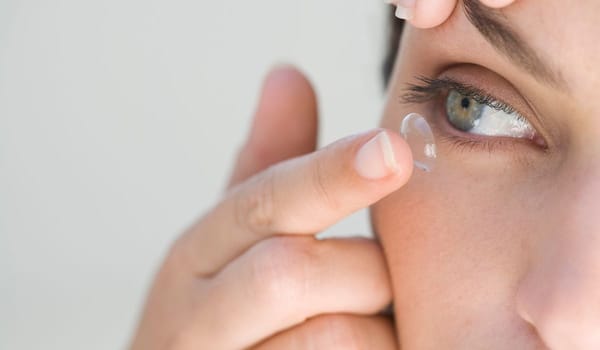 What causes it?
Given that it's a catch-all term for several different issues, many factors can cause or contribute to CLI. These range from underlying conditions to simply not following the care instructions required for wearing contact lenses. The most prevalent causes of CLI are:
Underlying conditions – things like allergies or dry eye syndrome.
Incorrect use – this ranges from wearing contacts for too long to not following the care instructions for contact lenses.
Developing a reaction – wearers can experience reactions to the lens materials or cleaning solutions.
Improper fit – contact lenses are medical devices, so they should only ever be sold with a prescription and fitted by an optometrist, who will measure the shape and curvature of the eye and take lifestyle factors into account to ensure the perfect fit.
Other complications – viruses and bacteria like conjunctivitis can lead to CLI.
What to do if you suspect you have CLI
While CLI can be a painful condition, if you're only experiencing mild symptoms, there are some things you can do to alleviate the problem:
Switch solutions – try changing the solutions you are using to hydrate your eyes and clean your contacts.
Get serious about care instructions – follow the instructions provided to the letter. Make sure you're cleaning your contacts thoroughly every day (with clean hands), wearing them only for as long as recommended, and storing them correctly.
Artificial tears – these may provide temporary relief but can help with symptoms like grittiness and mild irritation.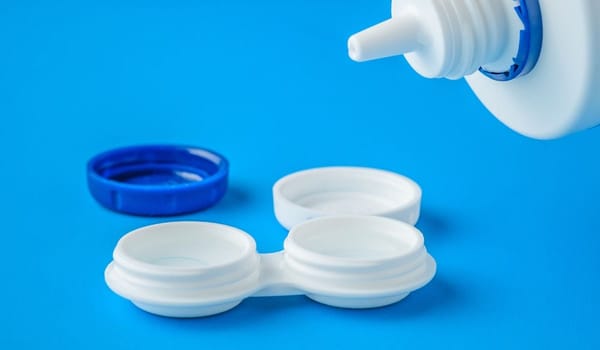 If the symptoms persist or you're experiencing severe pain, your contacts may not have been fitted correctly, or there could be other health problems at hand, and it's best to discuss these with your health practitioner right away.
Seeking alternatives
Perhaps contacts don't work for you. While that can be disappointing, think about what it was that prompted you to choose contacts in the first place. Can other options like wearing glasses or laser vision correction provide a solution? Here's what you need to consider:
Glasses – While they're relatively easy to care for, they can be more obtrusive in your daily life – particularly if you're active and sporty. For that reason, they may not irritate your eyes, but you might find them irritating! However, with plenty of frames available at a range of price points, it's entirely possible to match your frames with your wardrobe (or activity) rather than being stuck with just one functional pair.
LASIK eye surgery – LASIK offers a permanent option to alleviate CLI by removing the need for contacts, but not everyone is a candidate. For example, if you suffer from dry eye syndrome, LASIK can worsen this, so it pays to find out whether this option is suitable for your circumstances.
Get to the root of the problem and move forward – minus the tears
After suffering from vision problems, there's nothing worse than constant eye irritation. Don't put up with it if you think you might be experiencing CLI. Seek professional help and ensure your lenses are fitting correctly. And if your eyes aren't made for contacts, you're not alone – either join the projected 164 million adults in the U.S who wear vision-correcting glasses, or find out if LASIK could work for you.