Yes, it is possible to love working out
Our social media feeds are clogged with #fitspo types who seemingly spring out of bed, shimmy into the hottest new workout gear, hit the weights, pound the pavement, or get their toned booty to a Pilates class. While we all know that social media are often far from everyday reality, is it really possible to love working out? Or is it merely another illusion? The truth is that by incorporating a few tested techniques into your life, it is entirely possible not only to enjoy exercising but for your body to crave it. Here's how….
Know your why
Like most goals in life, it's essential to have a clear vision of your why. While short-term goals – like shedding for a wedding or ticking off a bucket list half-marathon – are motivating, it isn't easy to make exercise an intrinsic part of your daily life if you're hitting an event and then going back to your old ways. Focus on long-term benefits like feeling good in your body and mind but do set interim goals (and rewards) along the way to keep on track and stay motivated.
Chase the feeling
Ever heard of "runner's high" or the euphoria people feel following exercise? It's a real thing, and endorphins cause it. When you exercise, your body releases chemicals that reduce your perception of pain (allowing you to push through your limits) and trigger a positive feeling in your body. People who exercise regularly feel they've uncovered an amazing secret that can instantly flip the switch on their mood – which is why it's often recommended as a tool to ward off mild depression.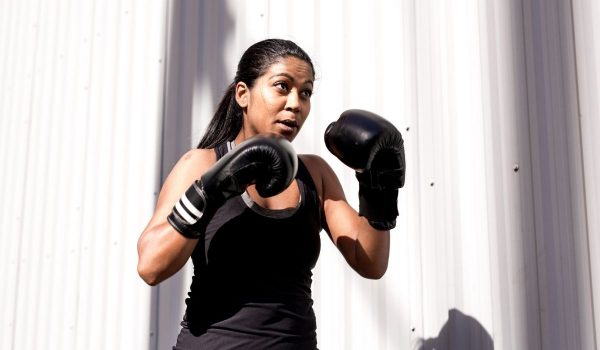 Slow and steady always wins
Deciding you're going to start working out seven days a week might sound like the perfect plan but is rarely achievable, particularly if you're trying to form a new habit. Set yourself up for success by ensuring you create a workout schedule that is achievable in your current lifestyle and start by committing to a schedule that appears inexcusable. Aim to build on this once you've found your workout groove, rather than starting all guns blazing and failing.
Make it a date
While many a romance has blossomed at the gym or through group exercise classes, what we mean here is to exercise with a buddy. Forming a new exercise habit alone is daunting, but adding a friend, family member, or lover into the equation instantly adds accountability and enjoyment. Having someone to debrief with about that grueling HIIT workout is fun and will help keep you (both) on track.
Swap the latte for Pilates
Often a new workout schedule is accompanied by a new diet but as with exercise, it's difficult to change your lifestyle drastically overnight. Try starting with exercise alone, and your eating habits and cravings may evolve as a by-product. For example, exercising makes you thirsty, and you're likely to reach for a bottle of water over a soda to rehydrate – increasing your water intake and sweating more can clear your skin, in turn making you feel better about yourself!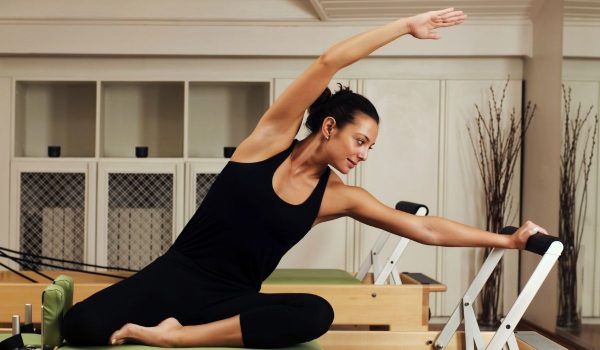 Start with what you love, then mix it up
The word exercise alone can conjure up negative feelings, which is why it's essential to realize that any physical activity that elevates your heart rate is, in fact, exercise. Hate running? Is the thought of sweating with 15 others in a hot yoga session your idea of torture? No problem! Think about something you enjoy (that gets your blood pumping), and you won't even think of it as exercise. It could be a hike in nature, dancing up a storm at a Zumba class, rock climbing, or a team sport. You may need to try a few things to find what's right for you, but it's worth it. According to this report by the U.S Office of Disease Prevention and Health Promotion, enjoyment is the number one factor to help an exercise habit stick.
Once you've found 'the one', keep it as your regular passion, but inject some fun by trying new things. This will make sure your go-to form of exercise doesn't lose its appeal over the long term.
Getting started is the hardest part
Like any new habit, incorporating regular workouts into your life takes commitment, but once you get started with an achievable and fun regime, it'll become something you look forward to and a non-negotiable part of your daily life. So don't think about it too much – just get started and be prepared to declare your everlasting love of exercise in no time!