How lack of human contact affects your health
If you're part of a couple, family group, or you have plenty of good friends, it's hard to imagine being lonely. You might even relish the thought of having some time to yourself once in a while. But long-term loneliness and social isolation aren't good things – they're linked to serious health issues and a range of negative outcomes, particularly for the elderly.
Why human contact matters
Humans are social animals who evolved to live in groups – not just family units, but wider social communities. That's why living alone and missing out on regular contact with others can have such serious effects.
Changes in our society mean that more individuals now live alone, without regular social contact with others. Rather than being looked after by their families, elderly people are now more likely to live on their own or in care homes. Even if they have nurses or carers nearby, they may have little positive social contact most of the time.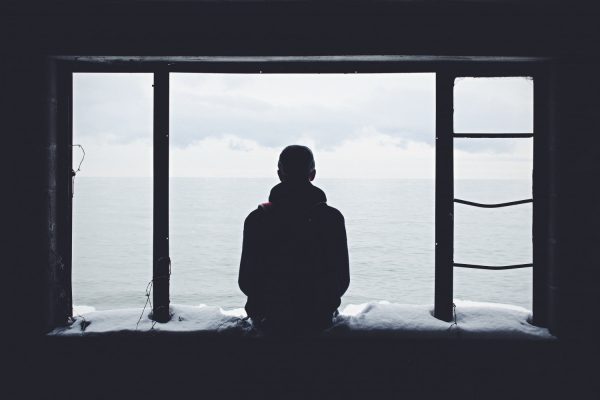 Research shows that sustained loneliness increases the risk of depression and other mental health issues. But it's not just emotional and mental health – loneliness and isolation can also increase the risk of serious physical problems, including heart disease and high blood pressure.
If you look at the physical and cognitive impacts, it's clear that loneliness is a serious health issue – and that maintaining positive social relationships is worth the effort.
Long-term loneliness, health, and mortality
Loneliness doesn't just mean living alone. Many people live on their own but maintain active social lives, have regular visits from family or friends, and suffer no ill effects. Others, who live alone and have little or no regular social contact, can experience serious health issues as a result. Most research into loneliness looks at self-reported feelings of isolation, rather than numbers of friends or visits.
In the long-term, loneliness and lack of social interaction can increase the risk of physical conditions like high blood pressure, obesity, and heart disease, and mental health issues like Alzheimer's disease, depression, and cognitive decline. And the risks are significant – one Dutch study found a 64% increase in dementia in participants who reported feeling lonely.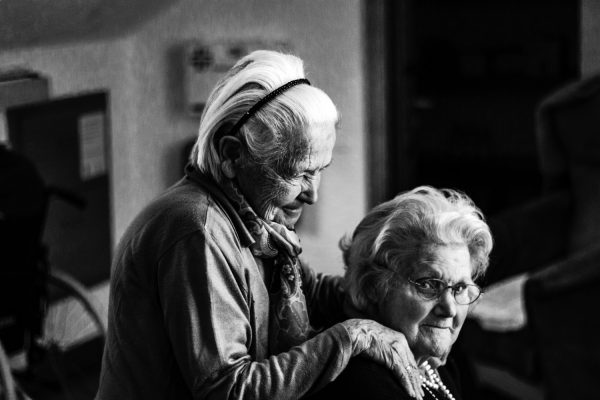 When you put these factors together, it adds up to an increased risk of early mortality for those experiencing loneliness – one meta-analysis showed a 50% increased likelihood of survival for people with strong social relationships. Some researchers have called the effects of loneliness worse than those of smoking, obesity, or binge eating – that is, seriously significant.
The physical effects of feelings
Loneliness starts in the brain, so why does it have such dire physical effects? A range of factors and brain-body connections cause the issues – although the phenomenon is still being studied.
One element is immune dysregulation – there is evidence suggesting lonely people have a weaker defence against viruses and other infections, which could mean they're more likely to develop health problems. Psychologist Lisa Jaremka found that lonely people have higher levels of active viruses and inflammation in their systems, which raise the risk of heart disease, diabetes, arthritis, and type 2 diabetes. Depression and fatigue, linked to ongoing loneliness, can also lead to secondary health issues.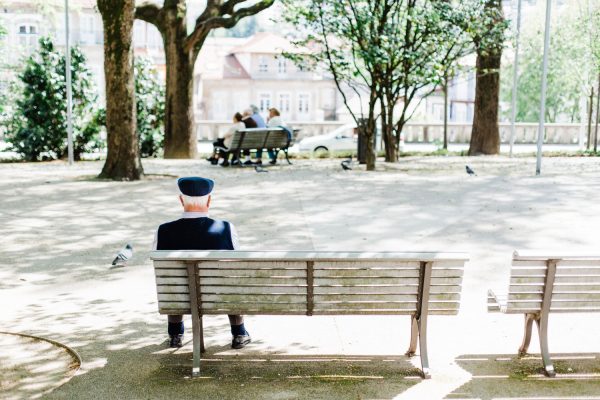 Practical factors are relevant too – if you have caring friends and family around, it may be easier to access healthcare, particularly if you're elderly or disabled. They may push you to see a doctor if they have concerns about your symptoms, and may also provide essential transport and support after treatment. If you don't have people available to help during times of stress and sickness, it could make the whole experience more difficult.
Solving the loneliness problem
Widespread loneliness and isolation are social issues without an easy fix. People generally become isolated and lonely over time, especially as they age, as friends and family members pass away or move, and social interactions become limited to shopping or other services.
Although individuals can't necessarily solve systemic issues, they can help prevent loneliness in their social circles. If you know of elderly people with limited social outlets, you could reach out and become a regular visitor, or help them find a social group to join. If you're lonely and feeling isolated, it's worth making the effort to reach out to others. This could mean joining a book club or sports group, volunteering with a charity or signing up for a course – whatever helps you talk to others regularly. Your mental and physical health will thank you.