Try the 20-20-20 rule to protect your eye health
Did your mom ever tell you not to sit too close to the TV or stare at the computer screen for too long because it could ruin your eyes? Luckily, that's not quite accurate – but there is a grain of truth in the message. Using screens for extended periods probably won't harm your vision long-term, but it can cause discomfort, eye strain, and headaches.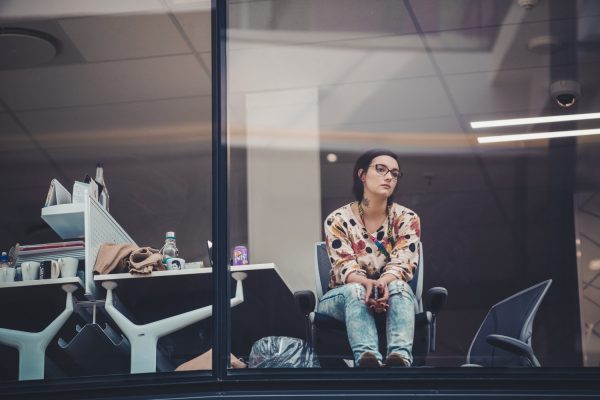 These days, it's impossible to avoid screen time altogether. Most jobs involve a computer or mobile for at least some part of the day, and most people use phones, laptops and TV to relax as well. Fortunately, there are ways to keep your eyes healthy and avoid strain, even if you're on a computer all day.
One quick, simple method is the 20-20-20 rule, developed by California-based optometrist Jeffrey Anshel. The rule is a reminder to look away from the screen and switch focus – every 20 minutes, you should look at something 20 feet away for at least 20 seconds.
Why screens cause strain
Any work that involves close focus for long periods can cause eye strain. Symptoms include dryness, scratchiness, watering eyes, redness, blurred vision, and headaches.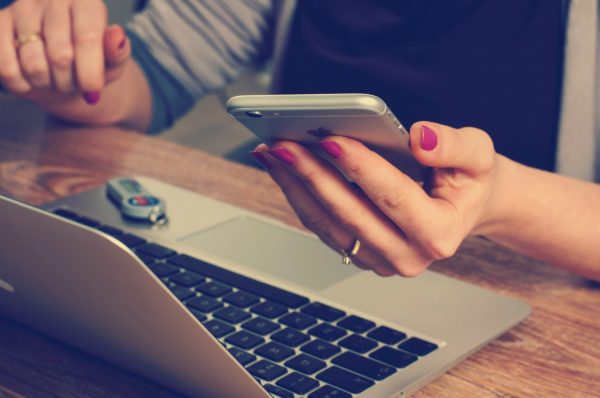 Close-up focus on small objects makes the eyes work harder, causing discomfort and dryness, particularly if you have untreated vision problems. In the past, activities like embroidery or reading had this effect – now, screens are the most likely culprit.
The way we use screens adds more stress to the eyes. Bright light and high-contrast text can strain the eyes, and the glare from reflective screens can make reading more difficult, increasing pressure on your vision. If you hunch over your laptop or hold your mobile phone too close to your face, you force your eyes to hold close-up focus for long periods, which can also strain eye muscles.
Studies show that while we look at screens, we blink less than usual – around six times a minute, as opposed to the normal rate of 12 blinks per minute. Fewer blinks mean less lubrication of the eye's surface, which is why your eyes can feel dry and scratchy after prolonged computer time.
There is little evidence that screen time or eye strain lead to long-term damage, although the science is still evolving. Even so, it's worth taking care of your eye health by taking steps to avoid screen-related strain – if only because headaches, scratchiness, and dryness are no fun.
The 20-20-20 rule
The 20-20-20 rule is designed to help you switch focus from the glare of your screen throughout the workday, taking the pressure off your eye muscles and reducing the risk of eye strain. It's simple: every 20 minutes, you look away from your screen for 20 seconds and gaze at something 20 feet away. Look out a window or stare across the office, it doesn't really matter – it's about relaxing your eyes and using your long-range vision.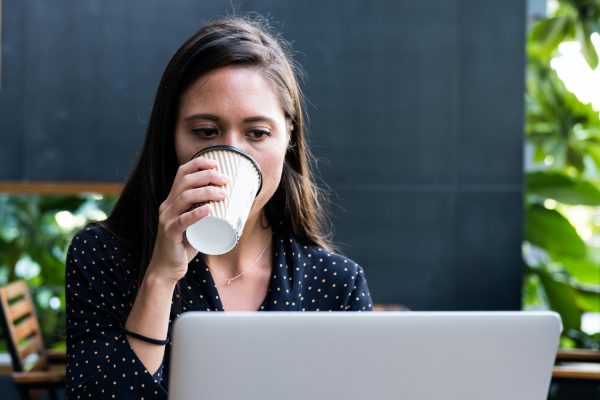 The 20-20-20 rule was developed in 1991 and is now recommended by the American Optometric Association and many optometrists. At least one study shows that taking frequent breaks to look at distant objects reduces eye strain, so it's worth remembering the rule when you're using screens for long periods.
Getting into the 20-20-20 habit can be tricky – it's easy to get so focused on your work that you forget to stop. If you're struggling to remember your breaks, set an alarm on your phone every 20 minutes, or download an app like Protect Your Vision to help you remember.
More ways to protect your eyes
The 20-20-20 rule is just one of the ways to prevent eye strain and take care of your vision when you're using computers. It's popular because it's simple and easy to understand, but if it doesn't work for you, there are other options.
You can also try:
Reducing screen brightness – the bright glare of a screen can be hard on the eyes, particularly if the lighting around you is dim. Most computers and mobiles let you dim the backlight – some even have a setting to automatically dim in the evening.
Using eye drops – many find that lubricating eye drops help reduce dryness while using screens. Choose preservative-free drops, and use them before a long session on your computer or mobile.
Computer glasses – special glasses designed to block the blue light from screens can help reduce eye strain and headaches for some people.
Blinking more – reduced blinking can contribute to eye strain, so it makes sense that blinking more can help prevent it. Make a point of blinking often when you're using a device – you can even blink a few times every time you take a 20-20-20 break.
Changing your settings – various settings can make things easier on your eyes. Try enlarging the text, reducing contrast, or flipping colour settings so you're reading white text on a black background.
Getting your eyes checked – because untreated vision problems can make eye strain worse, it's important to get your vision tested regularly. If you do have a vision problem, prescription glasses or contacts could help with computer-related eye strain as well.
Minimise eye strain
Screen time isn't going away any time soon, so we all need to find ways to minimise its effects. When it comes to your eyes, the 20-20-20 rule might just help – and there's no harm in giving it a go.