Why diets fail – and what to do instead
A diet seems like a simple fix for weight or health issues. Just reduce your calorie intake or cut out certain food groups, and the weight will just fall off, right? But, as almost anyone who has been on a restrictive diet will tell you, it's not quite that easy. Diets may work short-term, but they're not a permanent solution for weight or health issues for most people. Focusing on calories-in/calories-out ignores the physical, hormonal, and psychological factors that influence eating and weight gain.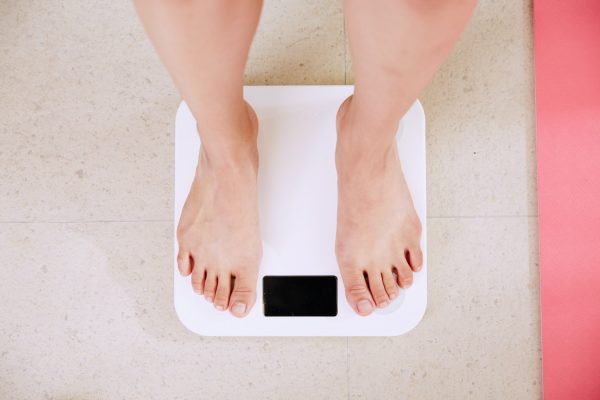 Scientific evidence shows that dieting doesn't work long-term. Even if you lose a significant amount of weight by dieting, you're likely to regain it over time – after two years, the average person will have regained 50% of weight lost, and after five, 75% of the weight will be back. There's no single reason for weight gain after a diet – it's a combination of factors, including stress-related binge-eating, the body clinging to fat stores after calorie restriction, and the simple fact that people enjoy food – so cutting down on favourites can only be maintained for so long.
But if diets don't work, what's the alternative? Is there any way to keep your weight at a healthy level without restrictions and calorie counting?
Stress, cortisol, and overeating
It's clear that stress is a contributing factor in many health issues – and weight loss is no different. Recent studies show that fluctuating stress hormones are one of the reasons restrictive diets don't work.
Researchers found that dieting may make people more susceptible to outside stressors. Stress makes the body release a hormone called cortisol, which triggers the release of energy in the form of sugar. In the past, this enabled you to run from a predator or escape danger. Now, that release of sugar can lead to an increased appetite, which can, in turn, cause weight gain over time. It makes sense – many of us reach for high-calorie foods such as ice cream or chocolate when we've had a bad day.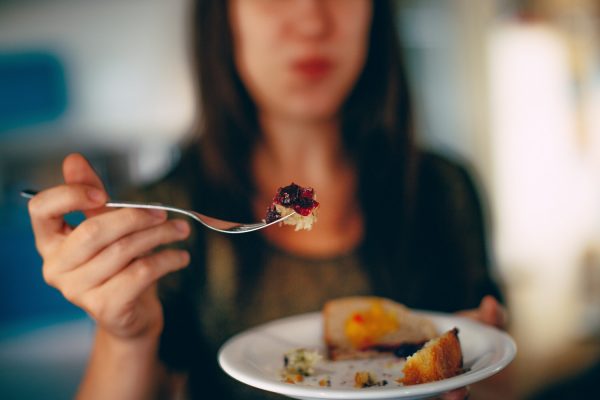 Of course, other factors can inhibit weight loss as well. Some medications and medical conditions can make it harder to lose weight and maintain weight loss, and your genetics can make you more likely to gain weight.
Diets and our relationship with food
Dieting can also have a negative impact on your relationship with food. Rather than helping you understand exactly what role certain foods play in nutrition, diets tend to put certain foods into 'good' and 'bad' categories without any nuances. This can lead to a rigid approach and a nutritionally inadequate diet.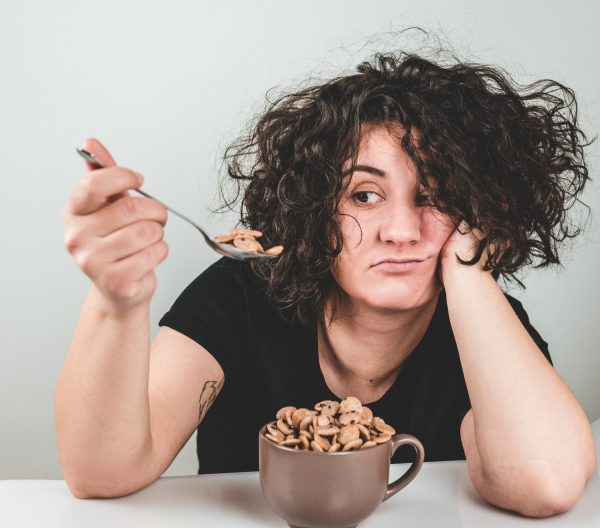 Most traditional diets also force you to focus on your eating in a way that can lead to an unhealthy relationship with food. Dieting means you're always thinking about what to eat and how much you're 'allowed', which can make you feel guilty and ashamed about your eating. This guilt and negativity around food can lead to an unhealthy mix of rigid restrictions and binge-eating – rather than a more realistic, balanced approach.
Shifting the focus from weight loss
If traditional diets don't work, how can you change your habits and lose weight? Well, to begin with, focusing on weight loss alone isn't the best approach. It's possible to be healthy while still being technically overweight, and to eat a perfectly balanced diet without losing those last few pounds. Our laser focus on weight as a barometer of health is more about our culture's obsession with thinness than any scientific evidence.
If you can find a way to focus on your health and well being over your size and weight, you're more likely to sustain lifestyle changes over time – and less likely to feel like a failure if you don't get down to a certain number on the scale.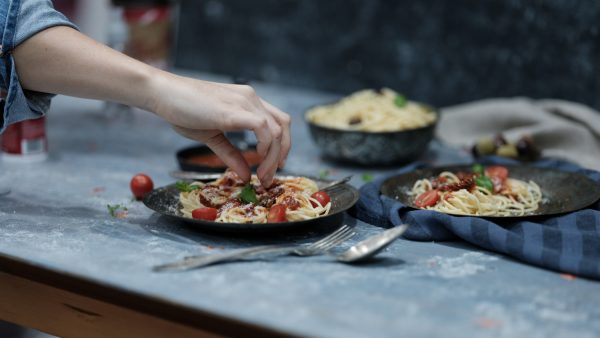 For many people, that starts with professional help. Talking to a dietician can help you understand your nutritional needs and find an eating plan that works for your lifestyle. If your emotional relationships with food and your body are getting in the way of establishing healthy habits, it could also be helpful to see a therapist and get to the root of any food and weight issues.
Evidence-based lifestyle changes
Weight loss shouldn't be the only goal – changing unhealthy habits is a good thing too. Although traditional diet plans don't work for most people, there are some evidence-based ways to establish healthier eating habits. Of course, every person is different, so it's about trying a few different methods and finding out what works for you.
Change your focus to health
Unfortunately, there's no one diet or eating method guaranteed to lead to easy, sustainable weight loss. But there are ways to establish and maintain healthier eating habits. It all starts with changing your focus from weight loss to holistic health and repairing broken relationships with food and eating.