Get set up for WFH success
Working from home has long been a dream for many of us. It's the allure of padding in your slippers to the dining table, coffee in hand as you power up your laptop in your PJs. Throw in no more long commutes, the ability to pop on a load of washing at your leisure, and the absence of constant office distractions, and it pretty much sounds like perfection. The reality of being thrust into a temporary desk set-up in the bedroom, with kids, pets, and partners in the mix, hasn't been quite what we had in mind.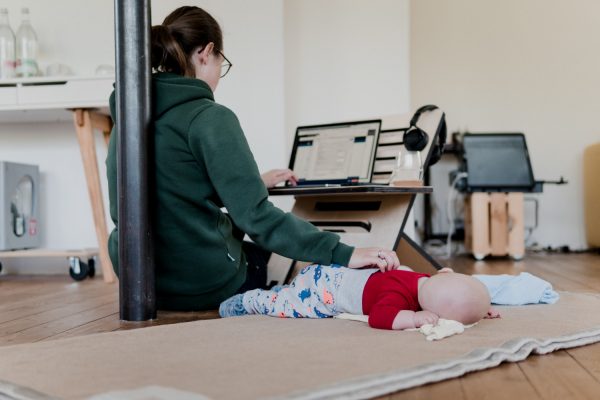 With a global pandemic not giving us much of a transition into the new work-from-home (WFH) arrangement, most of us have muddled through and made it work as best we can. However, as employers have discovered, it's not necessary to have their staff in the office full-time, and with COVID not going anywhere in a hurry, what can we do to set ourselves up for WFH success in the long-term?
We've got five tips to get you working from home like a boss.
Create a dedicated workspace
While a Scandinavian, minimalist-style space flooded with natural light and abundant greenery might be your idea of a dreamy home-office, most of us need to make do with the spaces we have. Ideally, you'll want an area that can be closed off from distractions. This could be a guest room converted to a dual-purpose space, an enclosed porch, or even a garden shed! If you can't find a dedicated space, try and carve out a slice of a lounge or dining area that's as out of the way as possible. Once you've found your new office, make sure you have these things:
Monitor – if you're spending a lot of time staring at a screen or switching between tabs, it might be worth investing in a bigger monitor to make work-life that little bit easier. Small laptop screens are fine for working remotely in small snippets, but not always ideal for everyday use.
Desk and chair – answering emails on the couch may have appealed at first, but your lower back will start to scream from ongoing awkward positioning. Don't make do with a too-small table or a laid-back lounger. Check out this resource for setting up an ergonomic WFH station.
Lighting – while we're not suggesting you install banks of fluorescent ceiling lights, correct lighting can put your eyes at ease and make your WFH set-up more pleasant. You don't want too much light on your screen (hello glare), so overhead lighting is best. If you're struggling to get the lighting right, specific glare-reducing computer glasses like these ones are the perfect addition to your WFH set-up.
Finishing touches – make it an inviting spot to work in by including personal touches like houseplants, artwork, or ornaments.
Get your routine sorted
Disconnecting has never been more difficult! Working from home means there's no communal shutting-down of office computers and switching off as you commute home. For some much-needed separation from work-life, sticking to a schedule will help. Set your alarm in the morning and be punctual with start times, breaks, and 'home' time. Schedule time for exercise and create daily rituals that keep you motivated. If you miss that morning coffee with co-workers before you hit the emails, can you switch it with a quick walk around the block or a coffee at home in the sunshine?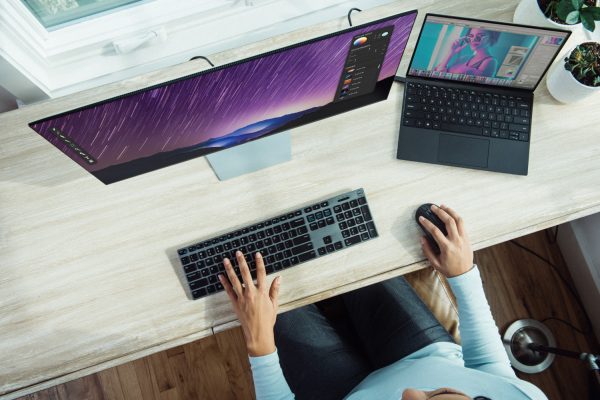 Evict personal tasks from your home office
It's tempting to mingle personal tasks with work when you're in a home environment. Likewise, it's easy to be taken advantage of by others if you're working from home permanently. You might have a neighbor who wants you to let their cable repair guy in, or your partner expects you to whip to the supermarket since you're at home anyway. Once you have a solid routine sorted, these interruptions and distractions are less likely to creep in.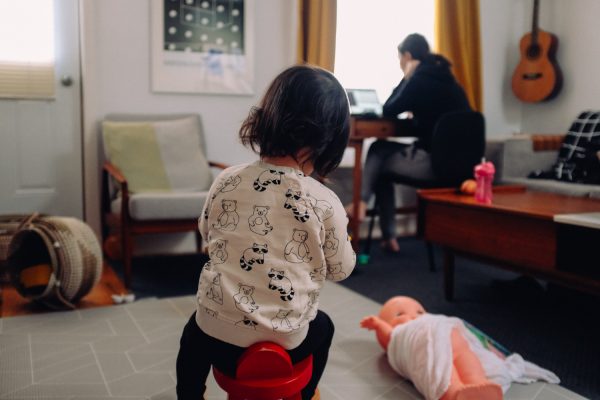 Dress for success
While a full face of makeup and commanding stilettos aren't necessary, it's important to change out of those PJs to remind your brain that it's time to wake up and get things done. From a psychological point of view, there's evidence that clothing can affect your behavior, and dressing for the office can switch your brain into work mode. Besides, working from home doesn't mean no one will see you – WFH is all about the video meetings.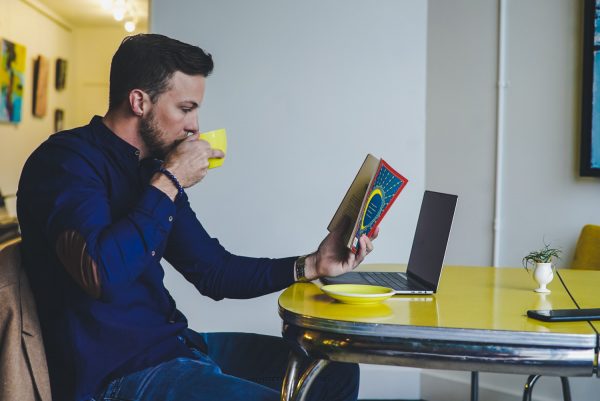 Keep the work chat alive
We're naturally social creatures that thrive on connection. Just being around other people can boost your mood. Keep the connection alive with regular video calls with co-workers, and not just for meetings – emails aren't the same!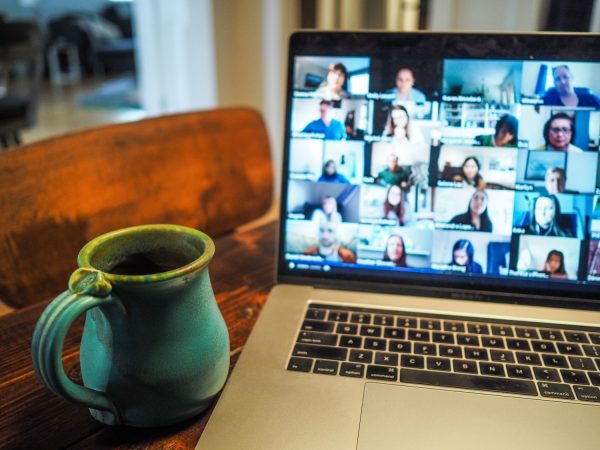 Prioritize your mental health
With the lines between work and home life becoming blurred as we squeeze work into every available nook of time (and space), creating separation is key. If your WFH arrangement is here to stay for the foreseeable future, take the time to establish boundaries and set up a designated, comfortable space. Not only will you become more productive, but you'll feel less like your personal life has vanished before your eyes!