Is there a link between sleep and weight loss?
While we typically turn to a new diet or exercise regime to shed a few pounds, the truth is, good old-fashioned sleep can play a huge part in our ability to lose weight and keep it off. With most of us now averaging less than 6 hours sleep per night – which is a far cry from the recommended average of at least 7 hours – sleep plays an often neglected role in keeping healthy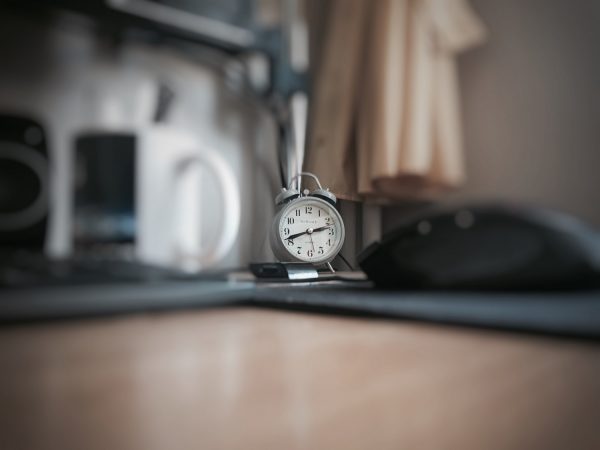 Celebrities like Rihanna say the key to her success is only sleeping 3-4 hours a night. With that kind of press, it's easy to see why sleep, a basic human need, is sometimes seen as unimportant. So how does sleep play a part in our physical health? And what can we do to get better at it?
Your sleepy brain
A sleepy brain doesn't make the best decisions. It can affect everything from how well you can concentrate and communicate to how you respond to cravings. If you're getting less than forty winks, the activity in your frontal lobe (the center for decision-making and impulse control) is dulled and you're physically disadvantaged when it comes to making good choices. Here's what happens: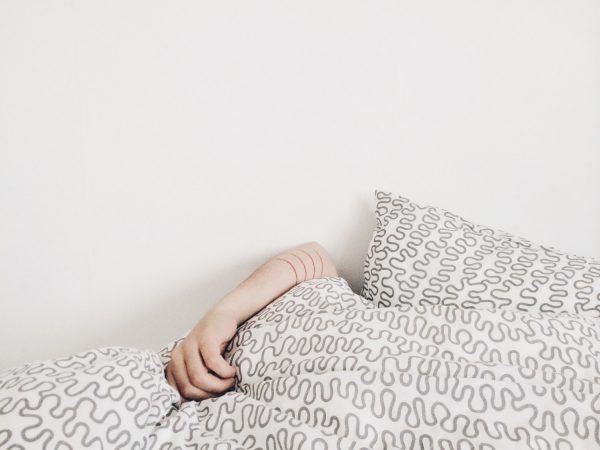 Reaching for that second piece of cake – when you're feeling snoozy, research has shown that you're more likely to eat high-carb or calorie-laden foods. You're on the back foot trying to resist tempting treats and sugary and fatty foods beckon as a quick fix for your body's low energy levels.
Downing a coffee or energy drink – kickstarting your day with a caffeine hit to pull you out of a slumber-less slump might give you an instant perk, but it doesn't last. You'll find yourself reaching for coffee after coffee throughout the day, which impacts on your quality of sleep too. More about that later…
Exercise goes out the window – while you might have good intentions, following through with a lunch-break gym class or run around the park after work can easily slide as motivation wanes. Less sleep means less energy to sustain quality exercise (or get started at all).
Sleep and your metabolism
On a physiological level, not enough sleep affects your circadian rhythm (your body's master running system) and as a result, things like digestion, hunger and sleep cues are completely thrown out of whack. Here's the lowdown on your unhappy hormones: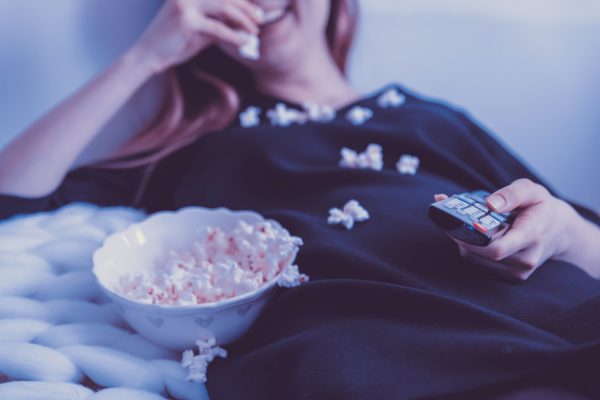 Ghrelin – the body makes more ghrelin (the hunger hormone) in your waking hours. Less sleep means more hungry, awake time. With the majority of our extra calories being piled up as after-dinner snacks (hello mindless snacking in front of the TV), hitting the hay early could save you plenty on the calorie front.
Cortisol – too little sleep can cause your cortisol levels to spike wildly. Cortisol is a stress hormone (commonly known as 'fight or flight') and unless you're dodging a rogue car on the pavement, it leaves you feeling on edge and anxious. This hormone signals your body to conserve energy (to dodge that rogue car), meaning your ability to burn fat is compromised. It can also cause stress-eating as your brain is signaled to build up energy reserves.
Leptin – this hormone lets your brain know you're full and suppresses hunger. When you're asleep, you go into leptin producing overdrive – your body is told that it's got plenty of food, thanks, and can concentrate on resting. On the other hand, if you don't get enough sleep you end up with too little leptin in your body. This makes you feel constantly starving and causes your body to store the calories as fat reserves in a panic. Ultimately this triggers a slowing of your metabolism.
Insulin – continued sleep deprivation affects your body's ability to process insulin (the hormone needed to change sugar, starch and other foods into energy). When your body can't respond properly to insulin, it has trouble processing food and stores it as fat. Ongoing insulin problems can lead to more serious issues like diabetes.
Tips to achieve that slimming sleep
While Rihanna seems unaffected, the link between sleep and weight seems pretty solid. So, what can you do to slip more easily into a slimming state of slumber? The basics are simple: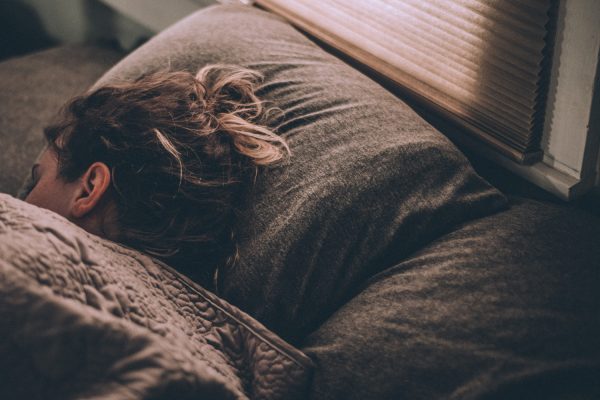 Say goodnight to devices – shut down your computer, phone and TV at least an hour before hitting the sack. Blue light from screens isn't the stuff of sweet dreams, so while it may be the number one pre-bedtime activity for most of us, turn it off and notice the difference.
Create a sacred sanctuary – keep your bedroom as a place of pure relaxation – avoid working or even watching movies in bed.
Get your ritual sorted – bedtime isn't the time to tackle the world's issues. Instead, create a soothing ritual like a bath or shower, followed by meditation or reading a book. Don't forget to check if your e-reader has a blue light filter.
Stick to a schedule – sounds boring and it's not always practical but going to bed and waking at the same time each day helps.
Be conscious of food and drink – avoid eating within an hour of bedtime so you're not a victim of heartburn, and avoid alcohol and caffeine after around 2 pm. Caffeine can stay in your system for five or six hours, wreaking havoc on your sleep.
Turn the lights out – darkness is a prompt for your circadian rhythm and sparks the sleepy hormone melatonin.
Ditch the naps – long daytime naps can hinder your ability to sleep well at night.
Get comfy – your pillow, mattress and bed can affect the quality of your sleep. If any of them are causing aches and pains, it's time to upgrade!
It's no magic bullet but it helps
While we're not touting a good night's sleep as a magic bullet for shedding pounds, there's enough research to show that there are definite links. Not only will getting a solid seven to eight hours help you battle cravings, but you'll also be more energized and motivated when it comes to sticking to a healthy diet and regular exercise.
So, next time someone calls you out for having a sleep-in, just tell them you're working on your figure!