Causes, treatments, and other interesting facts.
Osteoporosis is a condition where your bones become weaker and more brittle, making them easier to break. For many people, the first sign is when they break a bone from what should have been a minor fall. It's most common in older people, especially women, and there's no cure. It's also, (surprisingly) linked to dry eye – here's more on that, along with some other things you might not have known about osteoporosis.
It's linked to dry eye syndrome
The human body is a weird and wonderful thing, with some conditions in one area affecting another, seemingly unrelated part. A study of more than 189,000 participants over 11 years showed a clear link between osteoporosis and dry eye syndrome. It's exactly how it sounds: not enough lubrication on the eye surface causes dry, red, itchy eyes and blurred vision. Why the two are linked, no one knows. If your eyes are feeling a bit scratchy, here's what to try:
Reduce your screen time, which can exacerbate dryness.
Use computer glasses to minimize harmful blue light reaching your eyes.
Avoid exposure to dry air and wind – that means turning off the AC!
Use a humidifier in your home if you live in a dry climate.
Take lots of eye breaks – close your eyes for a few minutes, then blink repeatedly for a few seconds to help spread your tears evenly over your eyes.
Avoid smoke – give up the cigarettes and stay away from the barbecue!
Weak hands and brittle nails may be a sign
Many people never know they have osteoporosis, but there could be a clue in your hands. If your nails are brittle, don't grow well, and break off leaving jagged edges, it could be a sign you need to get your bones checked. Another sign is if your grip isn't as strong as it once was – maybe you're dropping things or can't get that jam jar open.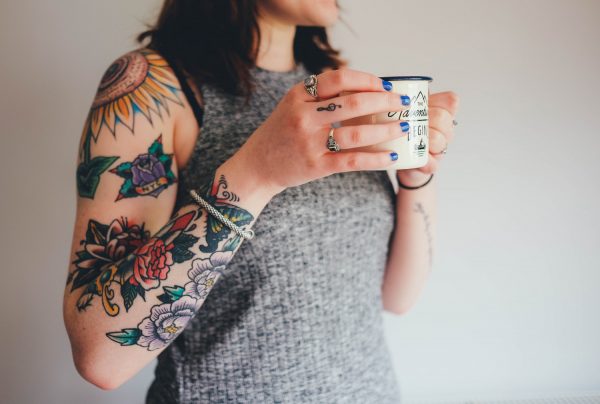 The sun is your bones' best friend
We have to be careful of the sun, but it is our most powerful source of vitamin D, which the body needs for absorbing and using bone-strengthening calcium. And many people aren't getting enough – an estimated 40% of Americans are deficient. How much sunlight you need depends on a couple of factors. If you have a fair complexion, 10 minutes a day could be all you need. No need to sunbathe! If you have darker skin, your pigment will act as a natural sunscreen, blocking both harmful UV rays and beneficial vitamin D. You may need to spend anywhere from 30 minutes to three hours in the sun. Those times change depending on your location too – the closer to the equator you are, the less time you'll need in the sun.
Your food can top up your Vitamin D levels too, especially cod liver oil, swordfish, salmon, tuna, beef liver, egg yolks, and sardines.
Weight training strengthens bones
Any exercise is good exercise, but when it comes to bones it's all about weights. That doesn't mean you have to pump iron! Walking means your bones are holding up your body and swimming means you have to push through water. That helps reduce bone loss and stimulate new bone formation. Aim for at least 30 minutes, three times a week, and add some free weights or body-weight workouts for bonus points.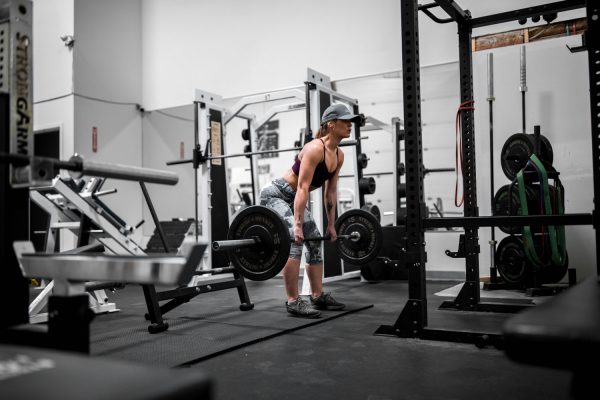 Higher body weight may be preventative
Lower-weight people are more at risk of developing osteoporosis. This may be because of two factors. First, body fat seems to store vitamin D – saving it for a rainy day. That means heavier people are less likely to become deficient, even when there's not much sun around. Secondly, simply supporting a heavier body loads your bones as with weight training, so can keep bones stronger.
Smoking slows down bone growth
As well as making dry eye worse, smoking seems to make it harder for your body to build new bone. It also reduces blood supply to your bones and makes calcium less absorbable. Whether you've only just started or have been smoking for decades, it's not too late to quit. The moment you do, your bones start regenerating at a normal rate again.
You need calcium – but dairy isn't the only answer
While dairy is the most famous source of calcium, many people around the world maintain good levels while avoiding dairy altogether. That's because calcium is everywhere, not just in dairy. Eating a wide range of fruits, veggies, nuts, seeds, legumes, and fish – and dairy too, if you like – will give you the calcium you need along with other goodies to help you best absorb and use it, like vitamins D and B12.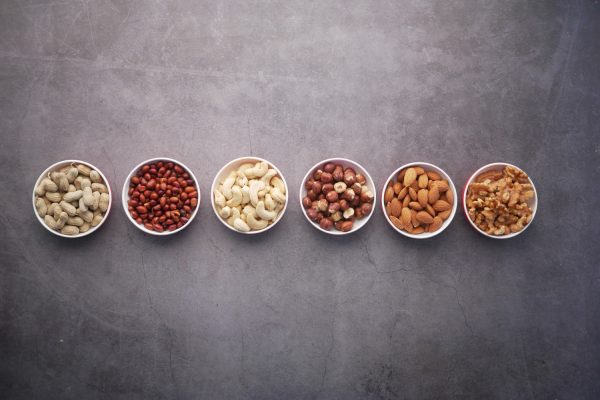 Keep an eye on your bones
If you're not at the age where you need to start worrying about breaking a hip when you fall, you're in luck. You're in the best position to keep bones (and your eyes!) healthy long-term – all you need to do is build some of those protective measures into your lifestyle. Eat healthy food, quit smoking, get some exercise out in the sun, don't let your weight drop too much, and watch your hands for signs of weakness and brittle nails. All those small steps will add to stronger, more flexible bones, and a happier, longer old age.