Set yourself up for success with these 7 tips
Whether it's being your own boss, chasing your passion, or simply making work feel a lot less like work, there are plenty of factors that make striking out on your own an attractive idea. According to a recent report, more than one in three Americans currently have a side hustle, with a further 24% planning to start one.
Quitting your job and leaping headfirst into a new career without a safety net is one leap too far for many. That's why making a carefully crafted move and pursuing your passion on the side (while continuing your 9-5) has become so attractive. It's the perfect way to test the waters and see if your Etsy store, food blog, freelancing gig, dog walking, or influencer career can take off. So how do you set yourself up to eventually take the leap?
Separate your finances
While you might feel a little silly setting up an account for a business that's barely making a few dollars, separating your business and personal finances from the outset will save you time overall. With payments and expenses related to your side gig all in one place, you'll be able to get a clearer picture of profits and your requirements come tax time.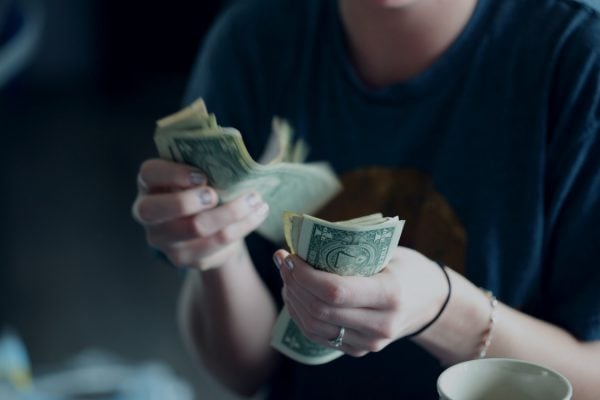 As you'll technically be 'self-employed' in the eyes of the IRS, you'll need to report on your taxable income and pay self-employment tax – this is equivalent to the Social Security and Medicare taxes your traditional employer would withhold from your paycheck. Tax requirements can become a little tricky for your side hustle so it could be worth talking to a tax advisor.
Start with plans
If you're on the side-hustle path with the hope that it might eventually mean leaving your current day job, it's important to start with a business plan and an expansion plan. Your business plan should include:
A purpose or mission statement – what is it that you're setting out to achieve?
Market analysis – a great product or service only exists if there's demand for it. Research your target market (potential customers) and your competitors.
Create a budget – what upfront costs are you going to have? For example, do you need to create a logo or website? Are there any ongoing costs you will have?
Marketing and sales strategy – how are you going to tell your well-researched target market about your product or service, and how are you going to get them to buy/sign up?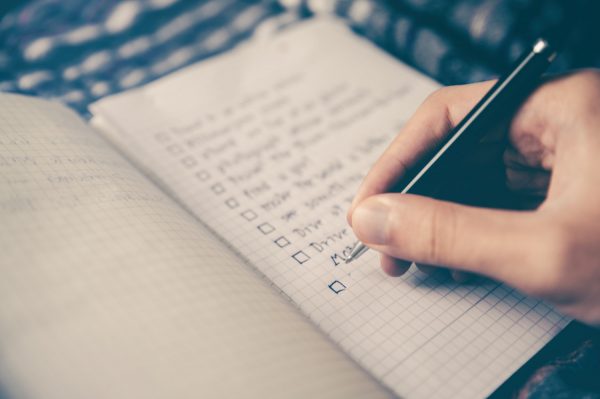 It's important to think optimistically and plan for expansion no matter what size your side hustle is. How will you eventually turn it into your main gig? What do you need to do to get there? For example, you've turned your love of dogs into a dog walking business. When the business grows, will you need to buy a custom van to accommodate the increasing number of doggies? Will you have to recruit and hire additional walkers to cope with demand? As a business owner, you need to have a clear vision upfront of how you can scale your business when the time comes. Otherwise, you could be stifling your success.
Avoid working for free
It's important to treat your business like a business, even when it's still a side hustle, which means you shouldn't work for free. This can devalue your business, and it's hard to then charge what you're worth. While working for free is off-limits, it is ok to work in exchange for something, particularly in the early days. You may offer to work for a client to bolster your portfolio, or provide a product or service in return for another one – e.g. trading a post on your blog for a free logo design.
Put vacation plans on hold
According to one study, entrepreneurs reported working 20 hours per week on their side hustle while still in their regular day job – and that means up to 72% of them working on the weekends.
Growing a business on the side takes sacrifices, particularly if you're hoping to take it from a fun passion to a full-time gig. It can mean skipping things like after-work drinks and giving up vacations or weekends away, particularly in the early days. If you're not excited about the thought of spending your spare time on your side hustle now, then it's probably not for you.
Avoid burnout
Fitting your side hustle around your office hours and squeezing work into every available moment can be exhausting. But it's unlikely you'll be top of your game and productive if you're exhausted and burnt out. Avoid the temptation to work seven days a week and allow yourself one day off to rest and recharge.
Recognize you're playing the long game
It's rare for a side gig to become an overnight success, so be prepared to work on your passion project for a solid few months before it becomes a legitimate earner for you. This study showed that entrepreneurs worked their side hustle for an average of 19 months before it became their primary source of income. And it took roughly three years before their annual income reached the same level as the full-time job they left behind.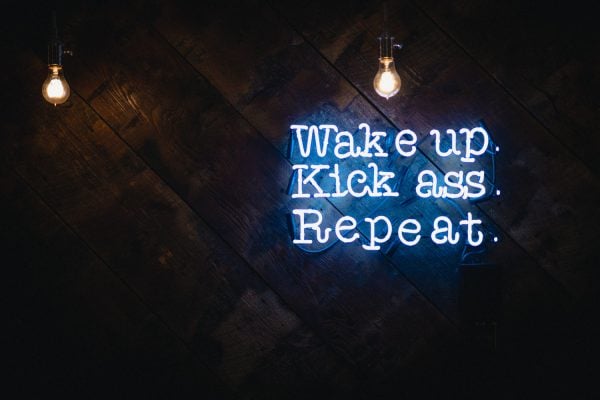 Taking the leap
There's never going to be a perfect time to give up your reliable, safety-net day job, but at some point you're going to have to jump. And it's a good idea to have your eyes wide open rather than leaping blindly. That means knowing how much money your side hustle needs to be making as a financially viable option. Create and track financial benchmarks along the way that will lead you to your magic number. That way you'll be able to keep on track and have a clear pathway to success.
Keep on hustling
While the road to success may seem long, with determination and the right tools and knowledge it can be a rewarding journey. It allows you to pursue your passion and be at the helm of your success. So, keep focused and keep on hustling!