From analysis to intuition, here's what you need to know
Whether you call it instinct, intuition, ESP, or a sixth sense, relying purely on a 'feeling' for decision-making has gained a pretty bad reputation. Everyone experiences gut feelings from time to time – whether it's something simple like a restaurant choice or a bigger decision like accepting a job offer, it's those times when you 'just know' without really thinking. While analytical and scientific thinking has taken over in the Western world, the subconscious nudge from our gut is often responsible for sealing the deal. And while many of us have come to view our intuition as whimsical, magical, or primitive, what exactly are gut feelings, and can we trust them?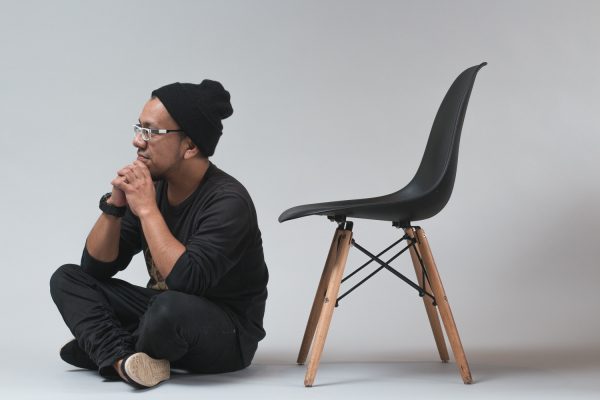 What are gut feelings?
Gut feelings can evoke a range of reactions that you can't logically explain. From an internal voice to nagging feelings or a sense of calm, common signs from your gut are:
A flash of clarity
Sweaty palms
A sinking sensation
Butterflies or nausea in the stomach
Tension
A sudden sense of calm
Where does science come in?
From fluttering butterflies to feeling sick to your stomach, gut feelings are very real thanks to our gut-brain axis. This is a communication network that connects the two in several ways, ultimately giving us those physical feelings we identify as 'signs' from within. Here's what's in play:
The vagus nerve – one of the biggest nerves connecting your gut and brain sends signals in both directions. The vagus nerve plays a huge role in stress, often presented as stomach cramps, upsets, or gastrointestinal problems. Likewise, it signals the release of calming hormones to provide an instant sense of chill to the whole body. For more on this wonder nerve, check out our blog here.
Neurotransmitters – produced in the brain, these influence our feelings and emotions. Many, such as serotonin (our mood regulator) and gamma-aminobutyric acid (for fear and anxiety), are also produced in the gut.
The enteric nervous system (ENS) – also known as 'the second brain' – is a network of neurons and neurotransmitters located in and around the human gut. While its primary function is to take care of food digestion, research has shown that a specific neuron within the gut sends signals to other neurons located near the brain – gut feelings, if you will.
If physical feelings are real, what about the decisions?
Sometimes we just don't give our brains enough credit. Well before AI and machine learning came on the scene, our brains have been busily operating as large predictive machines. They are constantly comparing incoming information with stored memories and experiences in what scientists call a "predictive processing framework". This happens automatically and subconsciously and largely forms the basis for the decision-making nudge that we intuitively feel. It's the product of millions of years of evolution and shouldn't be ignored. Some studies have shown that more than 40% of CEOs still make decisions based on intuition over data.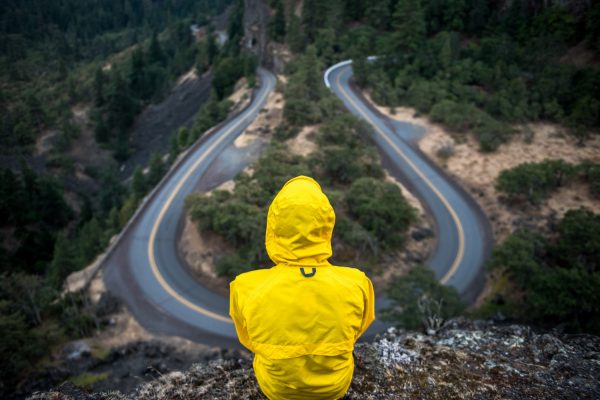 When to trust your gut
While it's grounded in subconscious observation and experience, relying on your gut instinct to make every decision isn't necessarily advised. So, when should you trust your gut?
For quick-fire decisions – trusting your gut is a great way to curb over-thinking small, insignificant decisions that your perfectly capable brain has already assessed. Sometimes there simply isn't time for pros and cons of lunch choices, so let your gut lead the way.
When you're sure it's not wishful thinking – sometimes wishful thinking weaves its way into your brain, making it difficult to distinguish from gut instinct. When you want something so badly you can start to believe it will happen, which is not the same as gut instinct.
When it supports your needs – those times when you can't explain something, but you just need to do it (or not). From turning down a party invite in favor of some downtime to taking a night off from studying, sometimes your gut feelings are there to simply serve what your body or mind needs.
When a logical decision is out of the question – in the absence of cold hard facts to logically analyze, or when either choice is a good one, it's a good idea to revert to your gut instincts to help you on your way.
Logic + gut = ultimate clarity
Intuition and gut feelings have developed a bad rap as logical, data-driven decision-making has come to the fore. The truth is, a lot of our gut instincts are grounded in informed decisions that our brains have subconsciously processed before we even realize it. It's important to see gut instincts for what they are – a fast, automatic decision-making process that provides us with useful information when analysis can't. When logical and instinctual thinking occurs together, consider your decision made.