Give your body a break and feel the benefits
From the Atkins diet to Paleo and Keto, it feels like the hottest new diet trends change almost daily. While time-restricted eating (TRE) has been around for many moons, the touted health benefits have bought this intuitive diet into the spotlight. And the good news is, you may already doing it to a degree. So, what exactly is time-restricted eating, and will it make you live forever? Let's look at the facts.
What is time-restricted eating?
Unlike a regular diet that tells you what to eat, as the name suggests, time-restricted eating focuses on the when. With TRE, your meals are limited to a certain number of hours each day, but within those hours you can eat completely normally (depending on your goals). Unlike some types of intermittent fasting, TRE works alongside your body's natural rhythm. It's all about adapting your mealtimes according to when you're likely to be asleep and as a result, allowing your body maximum rest and reset time. For example, not eating post-dinner – with breakfast breaking your fast – is a very natural instance of TRE aligning with your circadian rhythm.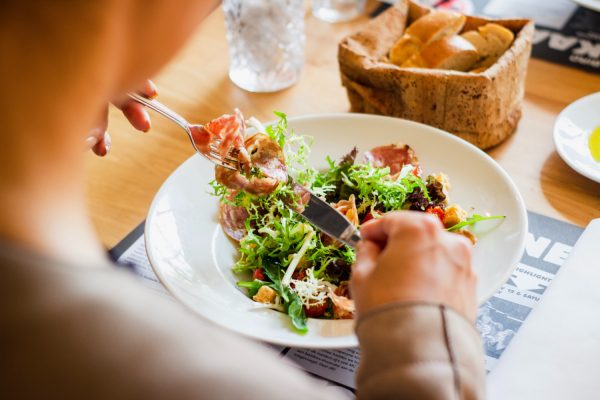 Circadian what?!
Humans are classified as diurnal, meaning we are active during the day while resting at night (most of the time!) After a good night's rest, our natural internal clock is designed to rouse us as the sun peeps over the horizon. This is our circadian rhythm, and almost every organ in our body follows this internal clock – resting and repairing overnight and springing into action during the day.
So, what are the benefits of time-restricted eating?
TRE gives your body more time to repair and rejuvenate, by reducing the amount of time used for purely digesting food. Unlike our caveman predecessors, we have access to food around the clock, and plenty of it! This has resulted in our 'restorative' phase becoming increasingly shortened as we reach for another post-dinner snack. Here are the key health benefits of decreasing the eating window: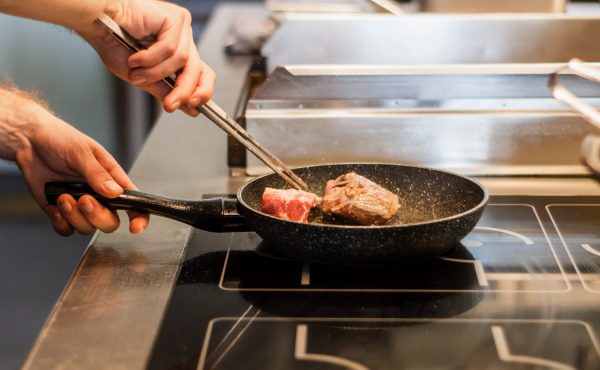 Weight loss – over 36% of American adults are obese, and solutions to this growing problem are a hot topic. TRE is accessible (free) and is a relatively easy option for calorie reduction. Simply put, the number of available eating hours are shortened, which can result in a significant reduction in calorie intake.
TRE also limits the amount of time we have higher insulin levels (insulin is released when we eat). Higher insulin levels make it harder for our body to use stored fat, so TRE gives our body more time to access energy stores (burn fat).
Diabetes and cholesterol – while it's still early days on the research-front, studies have shown that TRE can lower blood sugar spikes and reduce cholesterol levels. 
Longevity – to date, it's been studied more in animals than humans, but trials involving mice have shown strong links between daily fasting and longevity. Mice fed one meal per day lived approximately 11% to 14% longer compared to mice that ate freely.
I want in – how do I get started?
Keep it simple and consistent. You're already practicing TRE (unless you're a midnight snacker), so start by building on your natural fasting (sleeping) window. Here's how: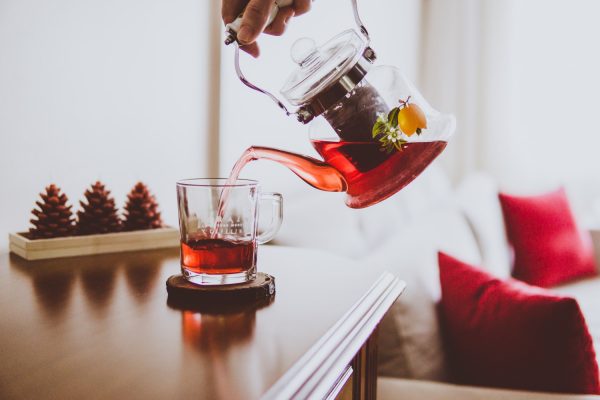 Ditch the tea or coffee to start your day – even herbal tea is off-limits as these can all change your blood chemistry. Start the day with a cup of hot water which tricks your brain into thinking you're having that soothing beverage.
Breakfast becomes brunch – gradually shift out your breakfast time until at least two hours after waking. As you rub the sleep from your eyes, the sleepy hormone

melatonin

gradually leaves the body and

cortisol

gets you ready for action. During this time, it's best to leave your body to do its thing without introducing food into the mix.
After dinner comes…nothing – try to finish your last meal about two to three hours before bedtime. This is when melatonin returns and signals your metabolism it's time for sleep.
The most common TRE window is 16:8 – finishing eating for the day at 8 pm and breaking the fast for lunch (midday) the following day.
Eat normally – continue to eat as you normally would within the window of time you've allocated. There's no need to change your diet unless significant weight loss is your driver.
Notice how you feel – check in with yourself each day and perhaps record how you're feeling, how you're sleeping, if you feel any different, or if your skin looks any different.
Easy, accessible, and better for you
While specific TRE research is still in its infancy, giving your body extra time to rest and repair (even if it's not every day) just makes sense. Weight loss can be a fantastic added benefit, and without any need to plan meals, buy certain foods, or count calories it's got to be one of the easiest diets around!