8 tips to style like the pros
Our homes are refuges from the outside world (now more than ever) and after spending so much time indoors, we're all dreaming of that Insta-worthy, sanctuary-like interior. The behind-the-scenes reality of those lust-inducing interiors doesn't typically match up with our everyday way of living. Stylists cart in accessories by the truckload, power cables are taped out of sight and a whole lot of furniture is moved around.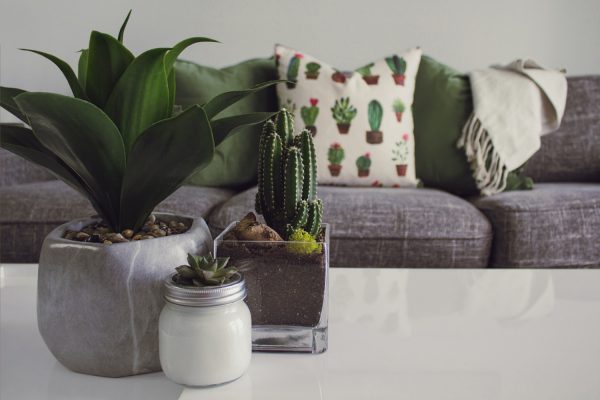 There are, however, some simple ways to transform your interior and get that styled-by-a-stylist look. So, get reading and get ready to create your dream home interior.
Create your canvas
Kick off your fresh home styling with a thorough clean and declutter. Let your inner Marie Kondo loose and say goodbye to items that no longer "spark joy". Starting with a clean, blank-ish canvas will give you an idea of what pieces you need to add, and the items you've kept will help dictate your overall aesthetic.
Get inspired
Well before you hit the shops or dive into that pail of paint, gather inspiration from a variety of sources. Hit Pinterest, your favorite interior styling magazines, or take some snaps of a friend's or family member's envy-inducing interior. Once you've gathered some inspiration, you'll gain a clear picture of the elements you love and how you can bring them into your home.
Go hunting
Home styling pieces don't have to be expensive. Explore local markets, online marketplaces, or thrift stores, and experience the thrill of finding that perfect piece at a pleasing price. Interior stylists recommend combining vintage finds, retro items, or inherited pieces with fresh, modern additions to create a lived-in, interesting space that is uniquely you. Even dark, tired, nearing-retirement furniture can easily be given a new lease on life with a fresh lick of paint and some seasonal décor accents.
Choose timeless over trending
This is an important one. When purchasing new items (especially bigger statement pieces like dining tables, sofas, bed heads, or coffee tables) ignore the hottest trends and choose something you genuinely love. If you love it now, chances are you'll still love it in five or ten years when trends have come and gone several times over.
Add a splash of art
Artwork is a key accessory to a room. Not only does it add color, but it also adds another dimension to the room and brings in your personal style. All too often, wall art is treated as an afterthought – it gets dealt with after the paint has dried and the furniture has been arranged. Try thinking of artwork as a focal point for your room and build furniture and other décor items around it.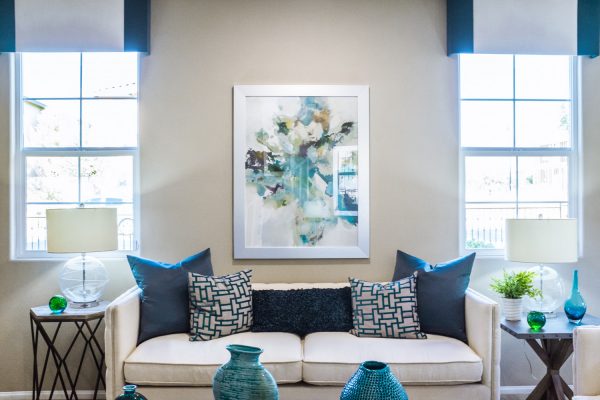 These days artwork isn't limited to your walls – rugs are art for your floor and an important part of almost every space. They are an easy way to inject seasonal colors or personality into a room that is lacking. Whether it's a rectangular rug to define an area, a round rug for the bedroom, or a hall runner, each one connects spaces and creates distinct zones within your home.
Light the way
While making the most of natural lighting should always be high on your list, the right lighting fixtures can turn a space from lackluster to luxe. Use lighting to define different zones in your home such as functional bright kitchen lighting, contrasted with a dramatic pendant light over your dining table or in a stairwell. Add moody floor lamps for lounging spaces and bedside pendants or desk lamps to bedrooms. With pendant lights, it's important to choose the right size fitting for the space. Check out this guide here for tips on choosing the perfect piece.
Create a connection with the outdoors
Making your outdoor area an inviting extension of your indoor living space is a must in your styling arsenal. Create a sense of flow by using a focal point like a sculpture or feature tree to guide the eye outdoors and build a connection. Adding instant appeal to a sad outdoor area doesn't need to be pricey, simply invest in some outdoor cushions, refresh planter boxes, and drape the area generously with string lighting.
Add a touch of trend
Give a nod to seasonal trends with relatively inexpensive décor items like cushions, throws, light fixtures, or even painted or wallpapered feature walls. A splash of seasonal items can easily refresh your interior by injecting new colors without the commitment of a full-scale style makeover.
A styled sanctuary worth snapping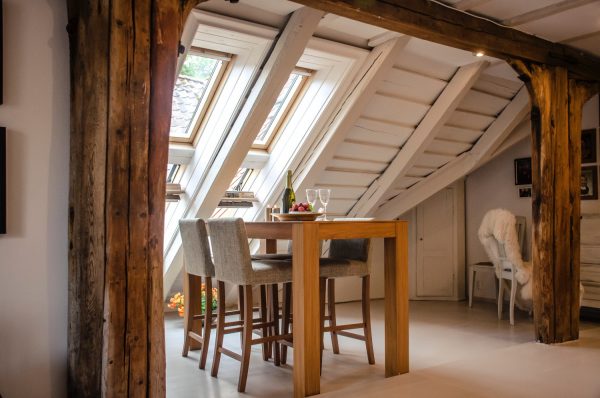 A refreshed home interior doesn't need to come with a hefty price tag. Simply focus on investing in some key pieces (as and when budget allows), wrap generously with your personal style, and add a dose of seasonal trends. Above all, stay true to yourself and you can achieve a lived-in look you'll love for years to come.