Here's what you need to know
When it comes to our eyes, it can be hard to pinpoint the cause of certain conditions. Allergies, health, and lifestyle can all be all part of the equation, but there's another factor that's often overlooked: medication.
Eyes are two of the most complex and delicate body parts, and they rely on a relatively large blood supply to stay healthy. Because most medications are transported through the bloodstream, the eyes are particularly susceptible to medications' side effects. Many side effects are so minor that you might not realize you've been affected. But others can cause debilitating issues that require immediate attention, so it's important to be equipped with the facts and prevent or treat an issue appropriately.
Here are some common medications to be aware of.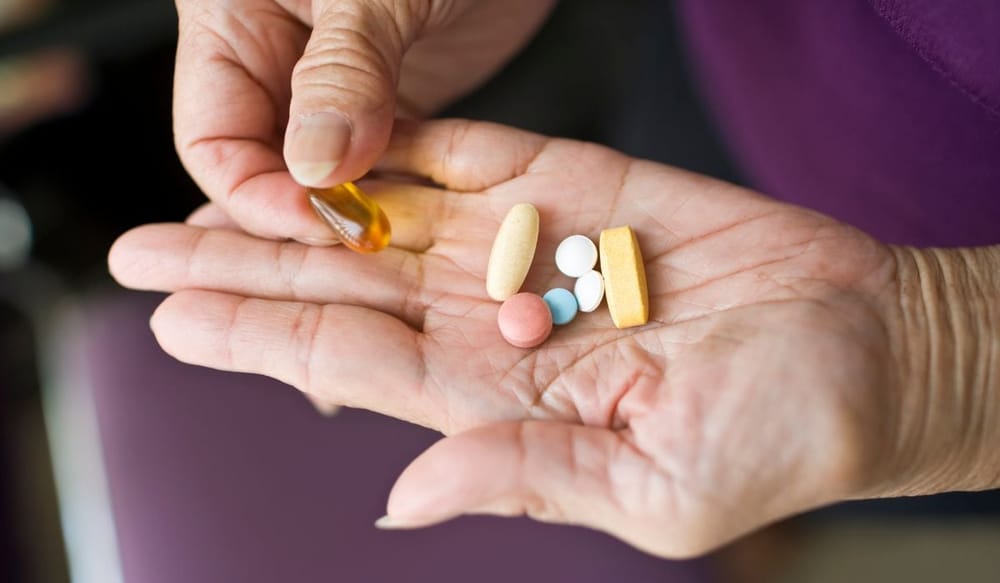 As a common medication for treating allergies like hay fever, it's ironic that this medication is well known for causing severe dry eyes. Although a nuisance, antihistamine typically doesn't cause anything more serious than discomfort and irritation.
This drug is used to treat migraines, mood disorders, and seizures. There are several side-effects to be aware of, including dilated pupils, eye pressure, and blurred vision. Some of these symptoms may also indicate glaucoma – a disease that can cause vision loss. While most side effects are gradual and mild initially, in rare cases, angle-closure glaucoma can be a medical emergency. If symptoms are accompanied by eye pain, serious visual disturbances, or vomiting, you need to see a medical professional immediately.
Tamoxifen is used to treat diseases like breast and ovarian cancer. A common side effect is opaque spots on the cornea, and sometimes a loss of visual acuity or sharpness. If you're taking this medication, it's a good idea to have regular eye checkups to identify and treat issues as soon as they appear.
Used to treat severe acne, isotretinoin can also cause dry eyes, sensitivity to bright light, and eye inflammation. In some cases, isotretinoin is responsible for papilledema – an issue that causes swelling of the optic nerve. Symptoms include nausea, vomiting, headache, and blurred or double vision. Untreated papilledema can lead to serious issues like peripheral vision loss or permanent blindness, so if you're concerned you may be affected, see your optometrist.
This medication may be prescribed to people who are experiencing hallucinations or paranoia. It can often cause side effects such as dry eye, blurry vision, and eye pigment changes. While these side effects are usually mild, in rare cases, chlorpromazine can cause corneal edema – swelling of the cornea that can result in cloudy vision. Symptoms include a sensation of having something stuck in the eye, pain, and seeing halos around light. Make sure to have your eyes looked at if you're experiencing any of these symptoms.
Alendronate is used to treat osteoporosis. Unfortunately, it can cause eye inflammation, leading to blurred vision, redness, and photophobia (sensitivity to light). It may also cause eye pain. If you're experiencing extreme pain, a trip to your optometrist is necessary.
Commonly known as Viagra, sildenafil is used to treat erectile dysfunction. The drug is known to cause blue vision – where everything appears to be bluer than it is – as well as blurred vision, eye pain, and photophobia. In rare cases, this drug can also cause damage to the optic nerve, so if you're using this medication and your vision seems to be changing or worsening, make an appointment to check your eyes.
Amiodarone is often prescribed for conditions like atrial fibrillation (irregular heartbeats). Many people who take this drug in high doses experience vortex keratopathy – a swirl-like pattern in the eye. Other side effects include visual disturbances such as halos around lights, and in rarer cases, optic nerve damage. This serious side effect could cause permanent vision loss, so see a professional immediately if you're taking this medication and notice problems with your sight.
Prednisone is a common medication prescribed to treat various conditions, from asthma to gout. There are several reported side effects, such as steroid-induced glaucoma, which occurs as a result of elevated eye pressure. If left untreated, this can lead to permanent vision loss. Other side effects include dry eyes, blurred vision, and visual disturbances.
Cidofovir
Ironically, cidofovir is a medication prescribed to treat a viral infection of the retina called cytomegaloviral (CMV) retinitis. The side effects can create eye issues such as uveitis, that can cause visual disturbances as well as eye pain and redness. Regular eye exams are important to rule out either of these issues.
Don't delay – test your eyes today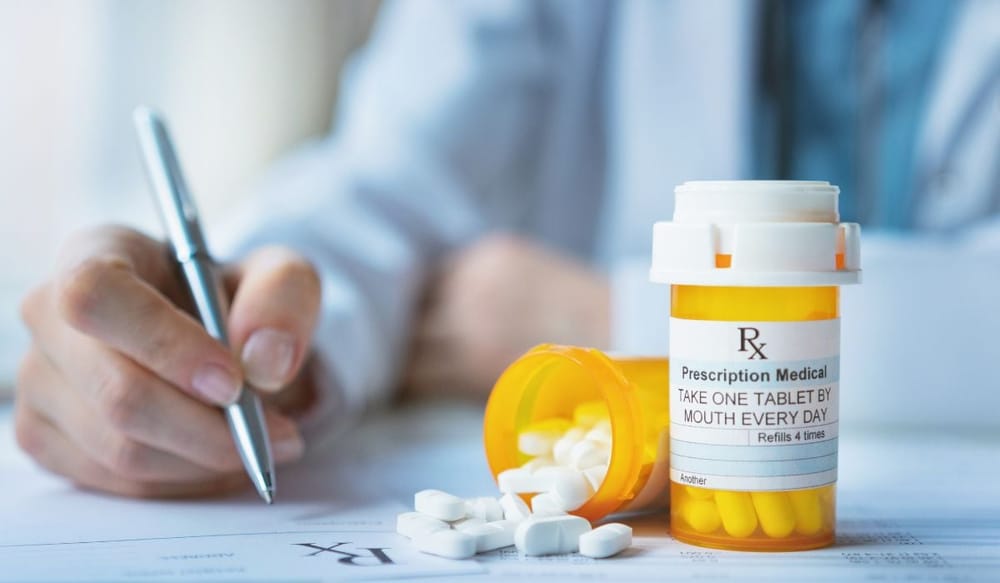 We're lucky to live in an age of incredible medical advancements, with medications available to treat most conditions. The downside? Side effects. While many issues that affect the eyes are minor and will resolve on their own, others can lead to serious problems and even permanent vision loss. That's why, if you're taking any medications (or even if you're not), it's essential to seek professional help if you notice pain, changes to vision, or other unusual symptoms. A quick check could save your sight.