The science behind getting enough shuteye 
Among parents of young children, the topic of sleep dominates almost all conversations. No wonder – research shows that only 10% of parents get the recommended amount of sleep each night. But it's not just parents who are sleep-deprived. Some studies suggest that up to 62% of the world's population has sleep troubles.
We know that we feel our best selves when we've had enough shuteye, but how much do we need, how do we get it, and what's the science behind it? Here's what you need to know.
Why is sleep so important for our health?
Think of sleep as the glue that holds every other aspect of our health together. According to sleep experts, it affects every single biological process in our body. It boosts our immune system to fight colds and infections, lowers blood pressure, improves heart health, and helps the brain repair itself – allowing our emotional balance to reset.
If we aren't getting enough sleep, the impacts can be dire: extreme fatigue, lack of motivation, and mood swings. Sleep deprivation effectively knocks our more logical prefrontal cortex out of action and forces us to use the amygdala – the integrative emotional center of the brain. That's why, when we're not getting enough sleep, we're inclined to view ourselves and our surroundings more negatively.
What's the sweet spot?
The average person needs between 7-9 hours of sleep each night, but there's no one-size-fits-all. So how do you know you're getting enough sleep? That's a matter of personal judgment.
If you're jumping out of bed in the morning feeling emotionally stable, with energy to take on the day, you're probably getting the right amount of sleep. But how many hours of sleep you get is only one part of the equation. The quality of your sleep – that is, how much deep, restorative sleep you're getting – is just as important.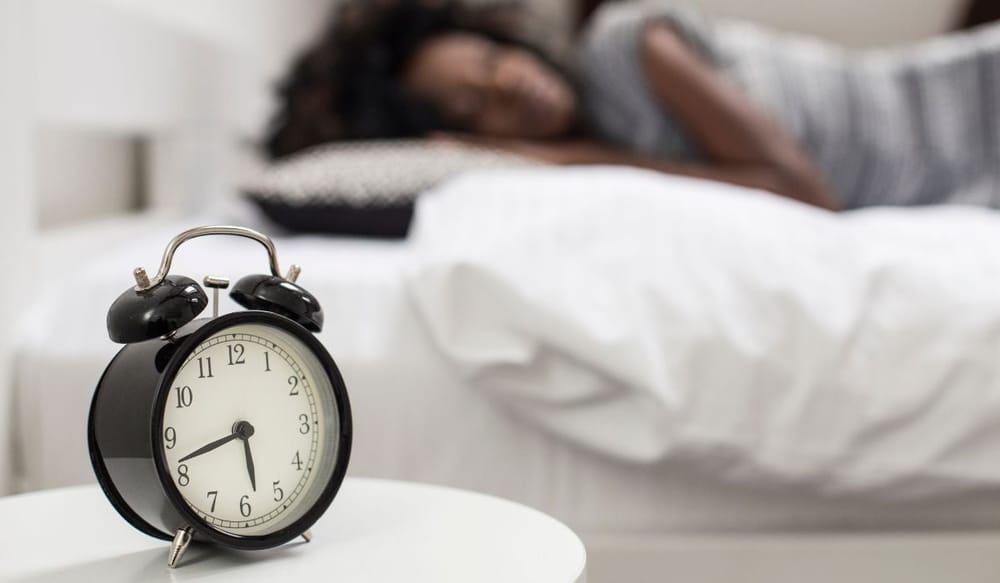 The four stages of sleep
Throughout the night ,we have several sleep cycles, each made up of four stages:
N1
The first stage is drifting off. Your brain and body both start to relax and sometimes, your body may twitch as you fall into this stage of sleep. Typically, it only lasts a few minutes and it's very easy to wake someone from N1 sleep.
N2
When you reach the second stage, your muscles relax, your body temperature drops slightly, and your heart rate slows. Your body is sinking into a state of relaxation known as light sleep. Usually, this stage lasts between 10 and 25 minutes for the first sleep cycle, but as the night goes on, the N2 stage may last longer.
N3
Also referred to as deep sleep, this is the critical stage for restorative sleep. Body temperature and heart rate drop again, brain activity slows, and muscles relax further. During N3, our bodies can achieve all the wonderful benefits of sleep. N3 stages last anywhere from 20-40 minutes for the first part of the night, but should make up most of the sleep for the second half.
REM
During rapid eye movement (REM) sleep, our eyes move rapidly behind closed lids. It's the stage that stimulates our brain and helps with things like creativity and memory. Our brains are highly active during REM sleep, unlike non-REM, where our brainwaves slow down. Although dreams can happen at any stage of sleep, the most vivid ones typically occur during REM sleep.
Sleep isn't created equal – we need quality sleep to reap the best benefits. And if you're woken frequently in the night, your cycles will be interrupted – meaning you'll be getting less deep, restorative sleep.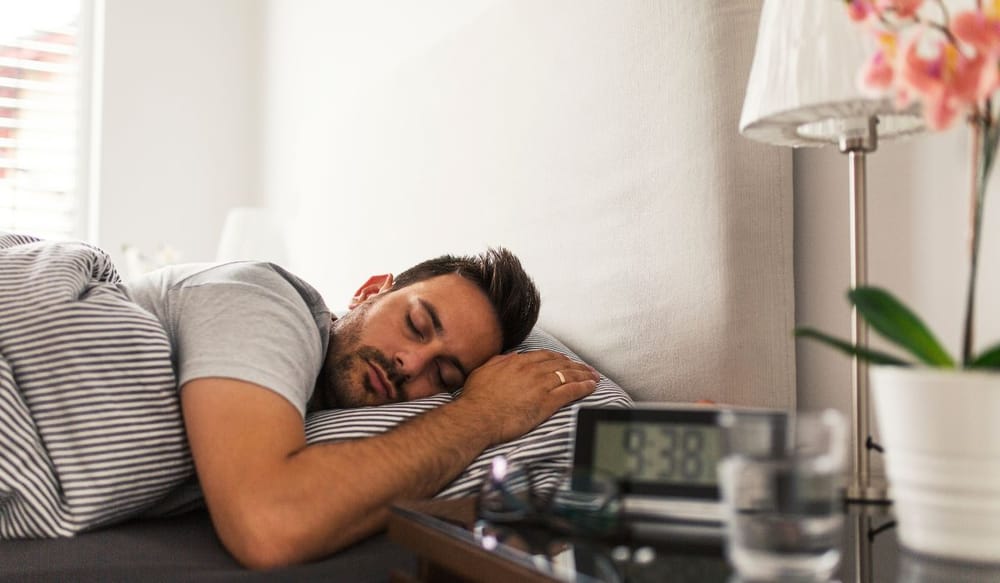 How to get better sleep
When parents are working on sleep with young children, they'll employ relaxing bedtime routines, bedrooms at the perfect temperature and darkness levels, and hearty dinners to ensure they're prepared to sleep well. So why don't we do the same for ourselves?
Take a look at your relationship with sleep and see if you can implement a few changes:
It's far too easy to stay up late night after night. Decide to go to bed half an hour earlier and stick to it. Netflix will still be there tomorrow, as will your overflowing email inbox.
Doing the same thing at the same time each night sends a signal to your brain that it's time to wind down and go to sleep. It could be as simple as drawing yourself a lavender bath, reading a book, or practicing some light yoga stretches.
Going to bed and rising at the same time each day helps regulate your internal body clock and get your body into more restorative sleep each night.
Adequate exposure to natural light every day is crucial to getting a good night's sleep. Light calibrates our circadian clock, and as it hits our eyes, they recognize that the day has begun – synchronizing our body clock and distinguishing night from day. Leave your desk and go for a walk at lunchtime, take the kids to the park after school, or get up at sunrise and drink your morning coffee outside.
As our bodies prepare for sleep at night, cortisol levels drop and melatonin increases. Our brains notice that it's getting darker and it's time to rest. Sitting in front of a light source (such as a phone or laptop) within the two hours of bedtime interferes with melatonin production and confuses our brains, making it more difficult to drop off.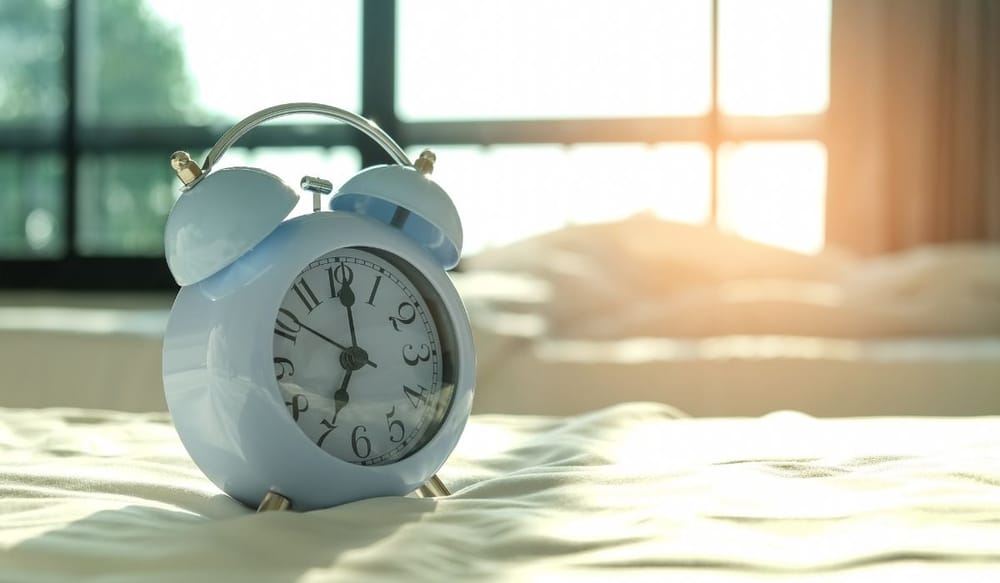 Sleep: the underrated health hero
We've all felt the effects of sleepless nights, and they're not pretty. Sleep might be the most underrated tool in your wellness toolkit. It regulates your appetite, stabilizes your emotions, and aids your physical body to be strong and healthy. A few easy tricks such as setting a wind-down routine and avoiding screens before bed can help you get the most restorative sleep – and wake up on the right side of the bed each morning.