From bionic eyes to laser innovation and robotics
There's no doubt that our eyes are one of our most important organs. They're crucial for learning, understanding, and managing most of the tasks we take for granted every day. With vision problems affecting around a billion people worldwide, it's a big area of tech development as science-fiction-sounding innovations make their way into mainstream treatment options. From digital contact lenses to bionic eye implants and robot-assisted surgeries, here's how technology is taking the ophthalmology world by storm.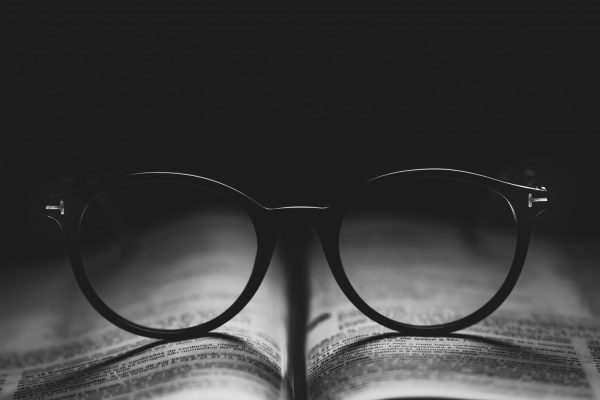 From glass eyes to bionic eyes
Gone are the days of a vacant stare from a glass eyeball – bionic eyes are here. With most of the vision work being done by your brain rather than the eyeball itself, bionic eyes operate with a tiny camera mounted on a pair of glasses that converts images to electrodes. These are then sent to an implant in your retina and passed via your optic nerve to the brain for processing. While we're a long way off 20/20 vision with bionic eyes, the tech is progressing quickly with FDA approved products already available.
Gene therapy
Advancements in gene therapy are huge across the whole medical spectrum but compared to other parts of the body, the fact that eyes are relatively easy to access for surgery and can be monitored noninvasively makes them prime candidates. Success is already underway with an FDA approved treatment to help children and adults with an inherited form of vision loss. However, the current US price tag of around $850,000 makes it inaccessible to most. As science and technology advance, these treatments will become more affordable and relatively standard across a whole host of medical issues.
Smartphone diagnosis
With around 3 billion smartphone users worldwide and almost the entire world living within reach of a mobile phone signal, digital technology is leaping ahead as a means of initial diagnosis for eye issues. In 2018, the FDA approved the first artificial intelligence (AI) based device to screen for eye issues associated with diabetes. While this particular product is designed for use in the doctor's office, there are already several eye-care apps on the market ranging from DIY eye tests to apps reminding you when to apply your eye drops!
Digital contact lenses
One day in the not-too-distant future, you might be able to walk down the street with an interface floating above your real-life surroundings. You'll be able to see a weather forecast, your heart rate, or maybe the name and background information of a person you're about to run into.
With key players like Samsung, Google, and Sony working on smart contact lenses since 2014, it's just a matter of time before they become a reality. Initially, it's thought digital contact lenses will help vision-impaired people, but once the design is perfected it's entirely possible they'll go on to replace smartphones.
Robotic surgery
Say goodbye to human error with the precision of robotics! The accurate and steady mechanical hands of robots are a solid sidekick in today's eye surgeries. With the first-ever eye surgery performed by a robot back in 2017, many eye surgeries are now assisted by robotics, replacing tired, trembling, human hands.
Innovations in laser surgery
Laser eye surgery (specifically LASIK) has been around for quite some time now – almost thirty years. It's a relatively quick and easy procedure, where the shape of your cornea is altered to correct your vision. Because of its great results, it's one of the most popular elective surgeries in the United States and has led to a few other laser-related surgeries. Some of the latest innovations are: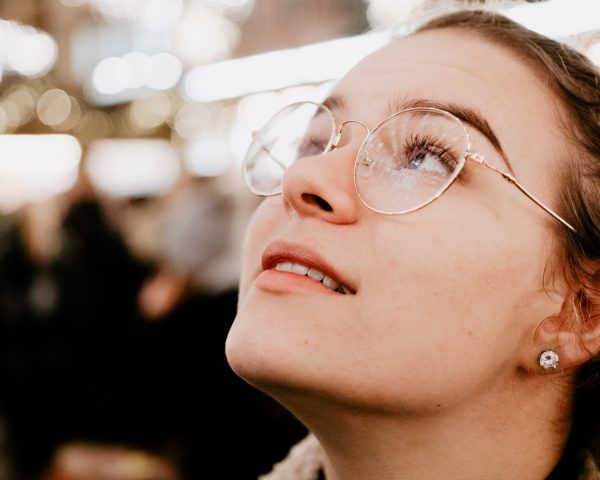 Corneal inlay – for patients who have difficulty seeing objects up close (and typically wear reading glasses) this surgery involves cutting a small pocket in your cornea and inserting a tiny device. This implant increases the depth of focus in the center of your cornea, correcting close-up vision. Best of all, it's done within 10-15 minutes and recovery is quick too.
Intraocular lens implants – With about half of Americans suffering from cataracts by age 75, this clouding of your vision is progressive and can lead to total vision loss. An intraocular implant is a replacement lens for your eye that can also improve other vision problems. As well as losing the cloudy lens, you might be able to lose your glasses or contacts at the same time!
iLASIK – While laser vision correction is nothing new, continual advancements have been made in safety and effectiveness. iLASIK is blade-free compared to its blade-wielding older relative LASIK, now using lasers to reshape the cornea. More efficient lasers have sped up procedure time and reduced recovery time – most patients can drive and head back to work the following day.
The future is here and it's moving quickly!
Many of these advancements seemed like something out of a wacky futuristic movie not so long ago, but things are moving quickly thanks to leaps in technology. Embracing new treatments that are faster, more effective, and more accessible to the whole world means we'll be able to hold onto our vision for a lot longer than our predecessors.
It really is a case of keeping an eye (or two) on the future.