From kids to coworkers, we've got you covered
As the Christmas decorations begin sneaking into stores, the stress of shopping for the perfect Christmas gift can start to mount. While a few of us look forward to dreaming up the ultimate gift, the rest of us would rather skip the stress and jump straight to the Christmas cheer. And we could all do with a little bit of Christmas cheer in our lives right now!
Fortunately, we've got you covered with the best gifts for 2021, so go on, tick off your list, skip the stress, and sit back and soak up the festive spirit.
Three gifts they'll covet
High-end cookware – with many of us spending a whole lot more time in the kitchen in 2021, we've discovered a new appreciation for a good solid casserole dish that will last a lifetime. French brand Le Creuset does just that, without compromising on beauty. We're loving the Le Creuset limited edition Eiffel Tower Casserole Dish – it brings a travel vibe to the kitchen and is perfect for slow-cooking a winter favorite or whipping up a loaf of sourdough.
Wireless earbuds – these are undoubtedly on a few wish lists as we slowly return to commuting and working in noisy offices. Tangled wires are so 2020, so grab a pair of wireless earbuds for your mom who loves walking, your dad to rock at the golf course, or your partner to wear on the subway. Our top picks are the Sony WF-1000XM4 earbuds or Apple AirPods. If budget allows, add a personal touch with a cute case to keep their earbuds safe.
Spa at home with Gua Sha and jade rollers – at-home beauty treatments have surged in popularity thanks to lockdown restrictions, and this is one beauty gift that won't break the bank. Eastern medicine skincare tools are having a moment, and the combo of a jade face-roller and Gua Sha massager is guaranteed to please any beauty lover. Designed to promote lymphatic drainage and help your skin look firmer and fresher, these tools are available at a range of price points depending on your budget. For a luxe option check out Pink Moon, or hit Walmart for a budget-friendly mini kit.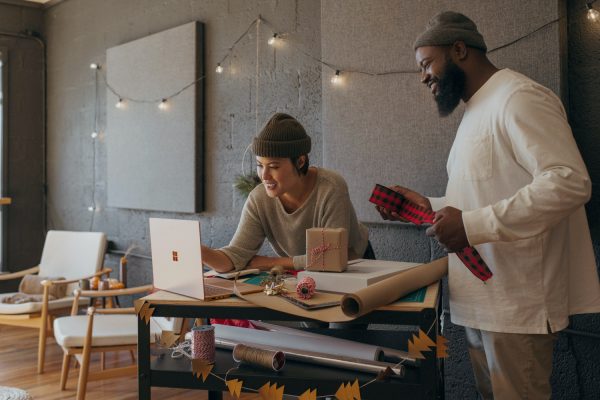 Three gifts that scream 2021
Getting fitspo – a fair amount of pavement has been pounded as we've walked our local neighborhoods and parks, so let's make this more comfortable and stylish for a friend, lover, or family member. Good black leggings are a classic that every female should have in her activewear arsenal, and let's face it, you can never have too many pairs of black leggings. Our favorites are those from Canadian local Lululemon Athletica. On the footwear front, retro-inspired hi-tops are back with Jordans, Air Max, and Yeezy all jumping on the low-cut-boot bandwagon. GQ's Best Sneakers of 2021 showcases plenty of options from the biggest of budgets to the more modest.
Getting cozy – working from home is here to stay across many industries, or will at least remain a valid option for those who want it. And we all know what that means – slippers. We're saying sayonara to uncomfortable heels or restricting flats on the daily and welcoming snug slippers with open arms. We're loving the UGG Fluff Yeah slides that bring pops of color for women, and the UGG Fluff That slides for men in muted tones that really mean business.
Not quite traveling – with restrictions (both domestically and internationally) pushing pause on our travel plans, gifts that bring the vacation spirit into the home are hot for 2021. The homesick candle range promises to bring sense (or scents) to your lounge with fragrances ranging from a tropical escape to Australia's Great Barrier Reef, and specific state and country scents to remind you of home or a missed adventure.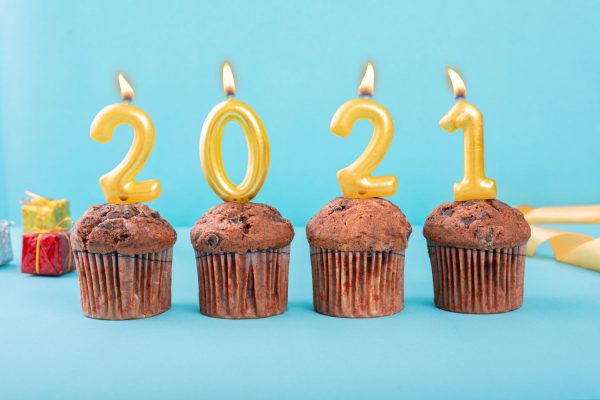 Three gifts they might not know they need
Becoming the bartender – when options were limited, many of us developed a newfound appreciation for the mixologist at our local watering hole. Support your friend, lover, or family member with an at-home happy-hour cocktail kit so they can mix you a drink in style. It's a win-win! Choose a vintage-inspired, brushed gold and marble Premium Bar Tools Set or a wallet-friendly yet sleek setup from Amazon.
Air-purifying houseplants – our love affair with houseplants continues to thrive and it's one healthy habit that makes a great gift. Houseplants are proven to boost mood, productivity, and creativity, so you'll be gifting so much more than just a pretty plant. Depending on how green your recipient's thumb is, you can choose a low-maintenance and on-trend cactus or a more demanding but beautiful Fiddle Leaf Fig or Moth Orchid for the experienced plant parent.
Better sleep – with stress and uncertainty currently at an all-time high, the gift of quality sleep is sure to be appreciated. Reliance on screens has spiked during the pandemic, and blue light emitted from screens can play havoc with the production of our sleep hormone melatonin. Gifting specialized computer glasses will save recipients from sleep woes, protect them against sore, dry eyes, and reduce screen-related headaches.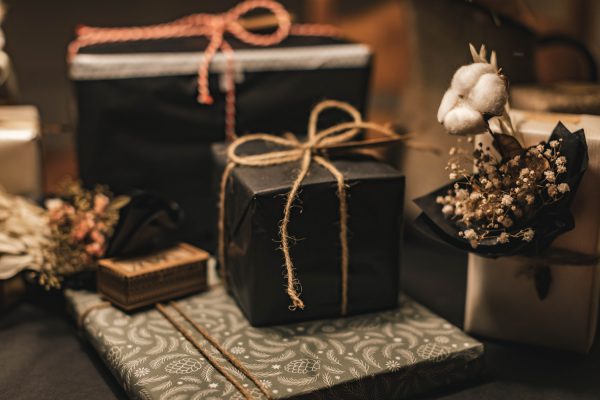 Three gifts for the kids
Crafty ones – inspiring kids to get creative always gets the tick of approval from parents (provided you hold off on the glitter). We're loving the Crayola Light Up Tracing Pad which is a mess-free LED tablet that promises to make drawing easy, fun, and accessible. Make sure you include the three AA batteries it needs. If you're open to some messy gifting, little people will enjoy the Kinetic Sand Sandbox Set. Kinetic sand is moldable, mesmerizing, and never dries out, so this is one gift that will keep on giving.
Cars and construction – for little car lovers, you really can't go wrong with Hot Wheels. And the Hot Wheels Monster Truck Stunt Tire Playset wraps that all up into an oversize monster truck tire that easily folds up to be stored away. We love tidy toys! And on that note, the Lego Classic Medium Creative Brick Box is perfect when you're not sure what to buy for a Lego lover. It allows creativity to flourish and imagination to run wild, with over 480 varying pieces in 35 colors.
Dolls and plush toys – A Christmas list for kids wouldn't be complete without a Barbie, and Barbie Dreamtopia Rainbow Magic Mermaid is pegged to top the list when it comes to must-have Barbies of 2021. With water-activated color change capabilities, Barbie can be plunged into warm water then icy cold water to transform her rainbow hair, bodice, and tail from vivid to pastel and back again.The craze of plush toys continues for kids of all ages, and Squishmallows offer cute, super-soft collectibles each with their own name and storyline to add to the fun.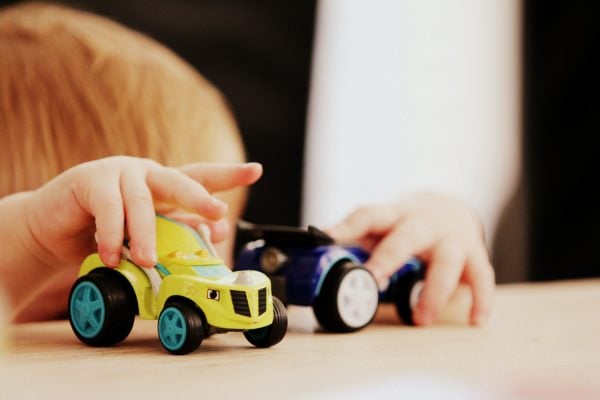 Seven Secret Santa sanity savers
Need to quickly pick up a gift for that office or family Secret Santa? From novelty gifts to the thoughtful, here are our seven favorites that will give you change from $20.
Now go and spread that Christmas cheer!
Whether you hit the stores or shop online, you're one step closer to acing your Christmas shopping. Which leaves you to focus on more important things – like reveling in Christmas cheer. You're welcome.