From mood to creativity, experience the gains today
Fancy gym memberships or elaborate home workout setups are great, but you don't need them to get some serious benefits. We're talking about the ones that benefit not only your physical health but also your brain – and walking does just that. It isn't only accessible (it's free and typically available outside your front door), it also provides you with physical and mental benefits in just 20-30 minutes each day.
Walking can change your brain for the better. Here's how.
It wards off depression
Pop on your activewear and head outside to fight depression. Not only will a brisk walk make sufferers feel better, but new studies have also shown it plays a part in preventing depression altogether. Just 20 minutes a day could cut your risk of developing depression by a third.
You'll get a mood-boosting hit of endorphins
As with other forms of exercise, taking a walk encourages your brain to release endorphins. Often known as the 'feel-good' chemicals, endorphins provide you with a happiness hit that can alter your mood in an instant.
It will help you sharpen up
Several studies have shown that walking can improve cognitive function, particularly in older adults. Things like memory problems and confusion can be caused by age-related shrinkage of the brain's hippocampus (the center for forming and storing memories). Walking has been shown to increase the size of your hippocampus and improve your memory as a result.
It fights fatigue
A walk might be a better option than a nap when it comes to fighting fatigue. While it sounds counterintuitive and you might be more inclined to pick up a coffee or energy drink, heading out for a walk is your best bet. According to research by the University of Georgia, more than 90% of studies showed the same thing – regular, low-intensity exercise increases energy levels and fights fatigue.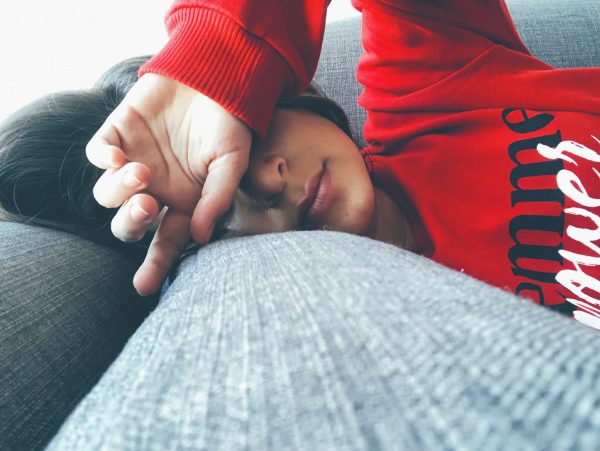 You'll experience a creativity boost
What do Serbian-American inventor Nikola Tesla, Steve Jobs, Mark Zuckerberg, Ernest Hemingway, and J.K. Rowling have in common? They all touted the benefits of walking to forge new ideas and tackle creative problems. While going for a walk to clear your head is nothing new, science now backs this up. In one Stanford University study, researchers found that walking boosts creative output by an average of 60%.
Add a buddy to boost the benefits
Walking with a friend not only boosts your motivation and accountability but you'll also reap the benefits of social connection. Scheduling time for regular socializing can reduce feelings of isolation and loneliness and improve your self-esteem.
The physical benefits spill over
Feeling fitter and more in control of your body lifts your confidence and can spill over into other elements of your daily life. By scheduling regular exercise, you're more likely to make good food choices and choose water over a sugary beverage. This phenomenon is known as the transfer effect – when learning a new skill or improving one area of your life triggers a desire for improvement in another.
In this case, exercise triggers diet improvements. A study published in the Journal of American College of Nutrition confirmed this effect, with researchers finding that adopting a regular exercise routine improved participants' fruit and vegetable consumption.
It gets the blood pumping to your brain
Increasing circulation is super-important to the health of your brain and body, and a recent study has shown that just 20 minutes of walking increases cerebral blood flow. Blood flow to the brain supplies the oxygen and nutrients it needs to function properly and is important in removing waste.
White matter matters
While grey matter tends to be the show pony of the brain, in recent years, scientists have begun to understand the importance of white matter. White matter is the primary messenger service of the brain, and studies have indicated it plays a part in numerous conditions – from multiple sclerosis to schizophrenia and Alzheimer's disease.
Fortunately, walking has a positive impact on white matter, with one study showing that regular walking contributed to positive changes in white matter, with these changes associated with improvements in memory.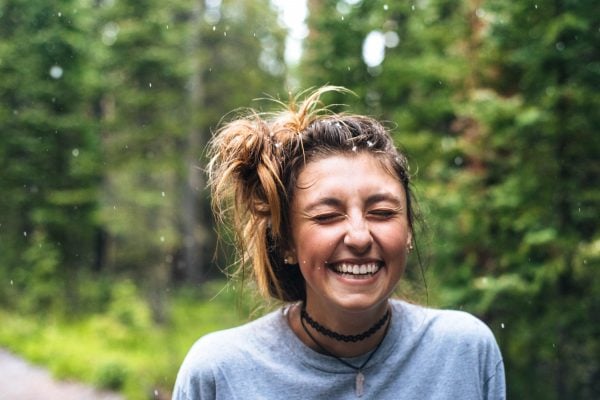 Lace-up the sneakers and get walking
Walking may not have you dripping with sweat like a long run or a spin class at the gym, but that doesn't mean it's any less effective for your overall health. Incorporating just a 20-minute walk around your neighborhood, closest park, or from home to work has proven, significant brain-boosting benefits. So, lace-up those sneakers, hit the pavement, and rack up the rewards.