How to plan a road trip that rocks
Road trips are all about making memories, and a lot of excitement and fun comes with the unknown. So much more than just going from A to B, road trips are a chance to channel your inner Thelma and Louise (or jump in a bright yellow VW camper van Little Miss Sunshine style) to explore the wide blue yonder at a laid-back pace.
With plans to jet overseas currently off-limit, there's never been a better time to throw your suitcases in the car, pack a buddy, and set off on a road trip to remember. And it's all about making sure yours is memorable for the right reasons. Here's how.
Before you hit the road
While road trips scream spontaneity, a little upfront planning goes a long way. Consider these four factors before you hit the road.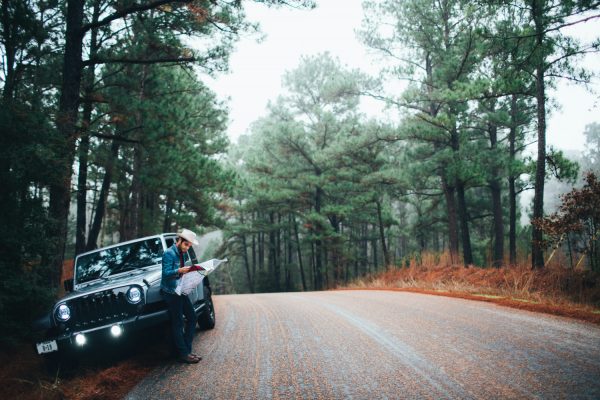 Pack your buddy(ies) wisely
Road trips (like most travel in close quarters) can make or break a friendship or relationship. Even BFFs can become bitter enemies after several hours stuck in the car together with a broken GPS, so it pays to pack your buddies wisely. To perform some upfront damage control, check you're on the same (travel) page before you set out. Discuss things like what you want to get out of your road trip – is it all about bar-hopping across the state? Or checking out as many historical locations as possible? Are they happy staying in motels along the way or do they have finer accommodation requirements? Setting the tone for your trip before you set off will prevent headaches (and friendship collapses) en route.
Plan your route, but not too much
Planning a basic route will help you figure out how much time you've got to wing it along the way. There's nothing worse than packing in too much and feeling like you spend the whole time behind the wheel. While it's great to not have every single stop written in stone (so that you can embrace the spontaneity of a true road trip) some basic planning will help:
Figure out any key stops along the way – this includes things like friends you want to visit, sightseeing, or must-see towns.
Know how many days you have in total for your trip.
Plan your main stops in Google Maps, and work out roughly how many miles you're going to cover.
Think about how many hours/miles you'll want to drive each day.
Are there any days when you don't want to drive at all?
Try to plan off-peak arrival times in cities or at attractions. You don't want to be stuck in crowds or traffic if you can avoid it.
Need some road-trip inspiration? Check out some favorites routes at World of Wanderlust and Conde Naste Traveler.
Sort your soundtrack
Nothing beats belting out some tunes as you cruise the open road, and there's plenty of time for that on a road trip. Fumbling with your phone to line up the perfect tune is not cool, so make sure you've got your soundtrack sorted before you hit the road. Download some playlists with your trip buddy, and maybe even a podcast or two to mix things up. Don't forget to pack the USB cable!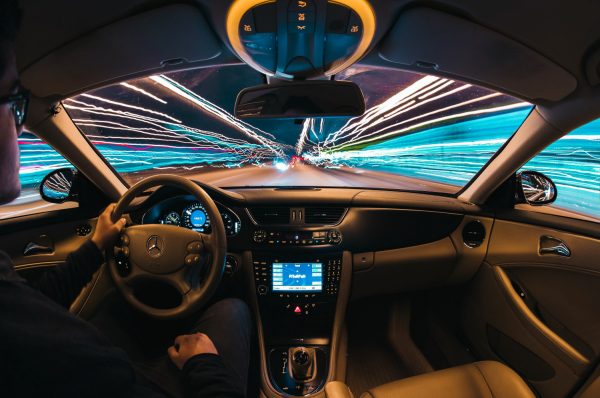 Think about your wheels
There's no road trip without wheels. Consider the following:
If you're hiring – think about what kind of vehicle will work best based on your (roughly planned) route. Do you need a 4-wheel drive for some off-roading, or is a convertible crucial for your dream road trip? Make sure you book well in advance and take out insurance.
If you're taking your own car – book your car in for a service a week before you're due to leave. Have your mechanic check fluid levels, breaks, tires, and anything else that could be an issue. Check your spare tire is good to go and that you've got essentials like jumper cables and a gallon of water in the trunk.
Boring but essential – finances
Having a loose road trip budget will dictate things like where you stay and where you eat. Agreeing on this with your buddy will set the scene for your adventure and avoid that awkward money chat.
On a practical note:
If you're traveling out of state, let your bank know where you're going – you don't want to get stuck with a credit card your bank has frozen due to suspected fraud!
It's a good idea to carry some cash (but not too much). Not every small town will accept cards.
Ready, set, road trip!
Once your basic planning is taken care of, it's time to hit the road. Here are four tips for getting the most out of your experience.
Take the scenic route
Skip the highway and take the road less traveled. Take that detour. Follow that sign for a weird-sounding tourist attraction. Spontaneity rules on road trips, so where time allows, head off the beaten track and embrace the adventure.
Let the locals guide you
Sure, travel websites are a great resource, but chatting to locals is the best way to uncover road-trip gems. Ask for recommendations about the best things to see and do, or the best places to eat, and you'll get priceless advice that's just for you.
Get serious with snacks
Eating junk on the run can be fun to start with, but going overboard on the Oreos and Dr Pepper will soon have you feeling blah. It's a great idea to mix things up and stop at a grocery store rather than a roadside burger joint. Snack on some fresh fruit and veggies and don't forget to drink plenty of water.
Making a stop? Get gas
A fuel gauge creeping towards the big E as you roll through an endless desert is the stuff of road-trip nightmares. Even if you have a healthy half tank of gas left, make it a habit to fill up every time you make a pit stop.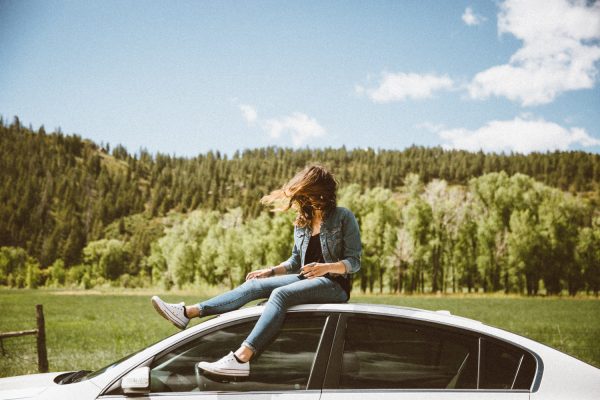 Have fun out there!
Nothing beats going down those small roads, getting out of your comfort zone, and exploring the unknown – and that's what road tripping is all about. With the above tips under your belt, you're set to cross the great American road trip off your bucket list. So, hit the road!