The hormone-led answer to getting the most out of your workouts
One week, you're feeling motivated and smashing out a HIIT class, and the next, your fitness mojo just isn't there. Ever wondered why? Your menstrual cycle could have a lot to do with it. Even elite female athletes (like the World Cup-winning US women's football team) are embracing the trend of adapting training to match their menstrual cycles.
We all know that our menstrual cycles affect our mood (hello PMS), so it makes sense to harness your hormones instead of struggling through and working against them. With the rise of period-tracking apps and millions of users logging in daily, our eyes have been re-opened to the benefits of tuning into our bodies.
And from a fitness perspective, science has shown that our bodies respond to exercise differently throughout the menstrual cycle – we're more prone to certain injuries and better at lifting weights at specific times of our cycles. But where do you start? Read on to discover how to adapt your workouts to each phase of your cycle.
Get to know your Aunt Flo
Your menstrual cycle has four distinct phases, each with different hormones affecting how you feel both physically and emotionally. These are the menstruation, follicular, ovulation and luteal phases. A textbook cycle occurs over 28 days, but each woman is different so it's great to collect your own data with a period tracking app or a good old-fashioned notebook. Record how you feel about exercise, mood, energy levels and food cravings. Once you've got that in hand, you can start lining things up and harnessing your period power!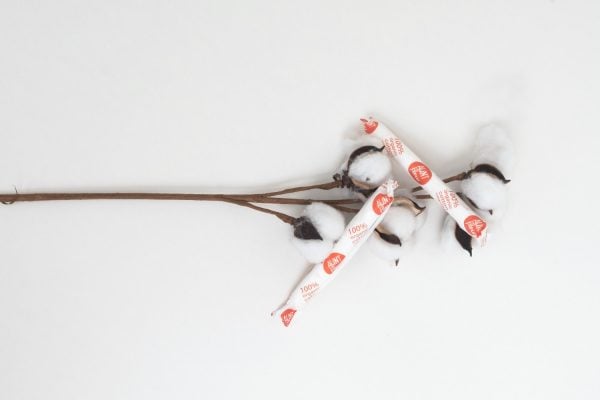 Menstruation (textbook days 1-7)
The first day of your period is considered the first day of your cycle. At this time, your hormone levels drop and so can your iron levels. As a result, some of us can experience joint and muscle pain, headaches, and feel generally low in energy. While it can be tempting to hit pause on all exercise during your period, there are benefits of continuing:
Decrease your PMS symptoms – regular aerobic exercise can lessen PMS symptoms.
Tap into your strength – during your period, your oestrogen is at an all-time low. Some studies have shown this leads to increased strength.
Boost your endorphins – exercise gives you a natural high that can pick you up out of a slump and help you forget about period pain.
Get moving with – light cardio (such as walks), light weightlifting, swimming, Pilates or yoga – all great options. At this stage in your cycle, it's important to listen to your body and adapt your workouts so that you're taking it slow.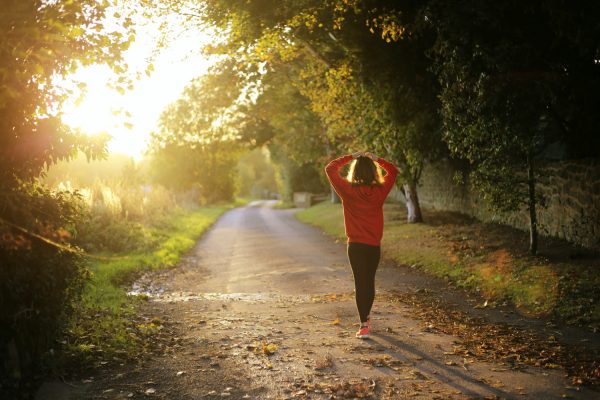 The follicular phase (textbook days 8-13)
During this phase, hormone levels start to rise in preparation for ovulation. Generally, you'll be feeling great and ready to tackle your workouts. But before you hit the gym, consider lengthening your warm-up exercises. Research has shown that during the follicular phase, women are 3-6 times more likely than men to suffer musculoskeletal injuries (things like tendons, ACL and knees).
Get moving with – more intense workouts like HIIT or smashing out some PBs on the weights. It's time to work up a sweat.
Ovulation (textbook days 14-21)
Your oestrogen levels hit their peak, triggering a rise in your luteinising hormone (LH). This leads to the release of a mature egg – and a huge boost in energy! The ovulation phase is the perfect time to push yourself physically and focus on full-body strengthening.
Get moving with – high-impact workouts or group training. Now's the time to hit that spin class.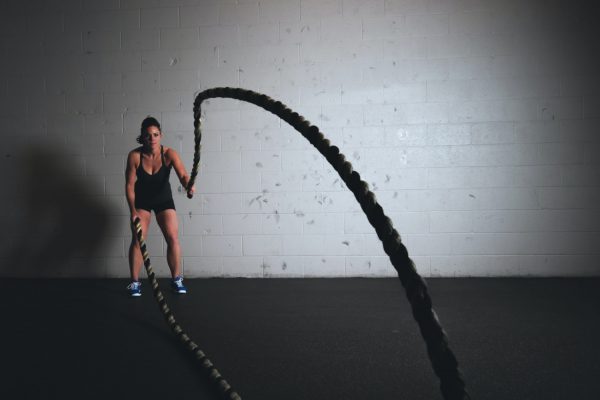 The luteal phase (textbook days 22-28)
During the post-egg-release and pre-period phase, your body temperature rises by at least a degree, so staying hydrated and keeping cool is a focus. The luteal phase is when you'll want to start winding down as pre-menstrual heaviness and PMS symptoms start to hit. Now's the time for some gentle movement.
Get moving with – a leisurely bike ride, an easy hike or some restorative yoga.
Tune in and experience the benefits
Good things come from a better understanding of our bodies, which is why working with your monthly cycle rather than pushing through can have significant mental and physical benefits. It will help you understand why some days you feel like the leader of the pack in your spin class and other days you're stuck in a boggy swamp. Also, it will encourage you to push harder when you know you can, and scale back (guilt-free) when your body needs it.
So instead of fighting them, embrace the ebbs and flows of your cycle and you'll begin to feel the benefits.