How play can make you healthier, happier, and more productive at work
When you're busy juggling your job, kids, housework, relationship, exercise, cooking… the thought of fitting in time to play might sound ridiculous. After a long, tiring day, you're more likely to flop down on the couch and watch another few episodes of that Netflix show.
But play isn't frivolous or a waste of your precious time. It's a valuable way to bring joy, relaxation, and connection into your life.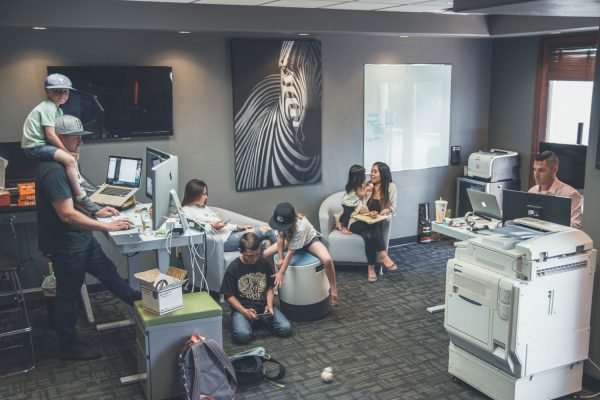 Like children, adults benefit from unstructured, creative and unproductive play. Getting out of your daily routine and into a play mindset can help relieve stress, boost brain function and creativity and even improve your relationships with family and friends.
What does adult play look like? 
Play doesn't have to mean an impromptu game of tag or building a tower of blocks. For adults, play can be almost anything that invokes a feeling of joy and escape from daily life. Joking around with friends, shooting some hoops or riding a bike, doing puzzles or playing board games, hide-and-go-seek with the kids, drawing or coloring, blowing bubbles, water fights, making Lego creations – it's not what you do that's important, it's that it makes you feel happy and rejuvenated.
Why play matters
Like most human behavior, play has an evolutionary basis. Researchers theorize that play was a way for children to learn adult skills and helped build connections and foster cooperation among adults. For early humans, those relationships were crucial for survival, making play more than just a fun outlet.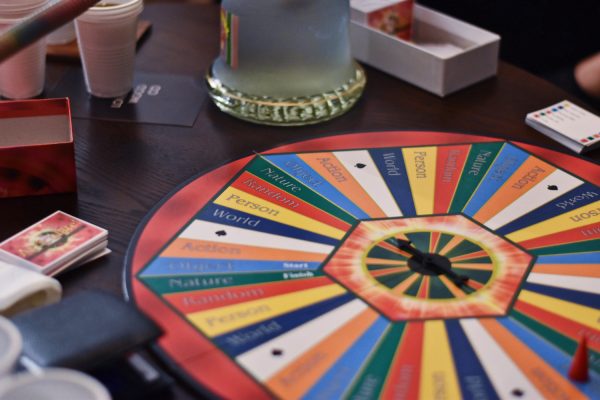 Now, fun, 'frivolous' play has benefits beyond relationship-building – although that is still important.
Better brain function
Play often involves problem-solving – think crosswords, puzzles, Scrabble or charades. Challenging your brain in this way, particularly if it's different from what you do in your daily life, can help boost brain function and keep your memory sharp.
Studies have shown that older adults who regularly complete word or number puzzles have better cognition compared to those who do not.
Stress relief
Most adults are stressed at least some of the time. By triggering the release of endorphins – the body's 'happy' hormone – play can help you feel relaxed and joyful after a tough day. Research shows that people who think of themselves as 'playful' are better able to cope with stressful situations.
Creativity and imagination
Because it's not geared towards a particular goal, play can be very freeing, giving you space to experiment and create without pressure. This helps you foster your creativity and problem-solving skills, even if you don't realize it's happening.
Relationship building
Shared play and playfulness can be beneficial to relationships – the closeness of shared inside jokes, the feeling of connection that comes with devoting time to another person, the trust you need to relax and be silly in front of other people. There's also the social interaction aspect. Playing with others forces you to communicate, cooperate, and engage with others – even if you're usually shy or reluctant to open up.
By playing with your partner, your children, friends, even co-workers, you can foster those intimate connections, strengthen interpersonal bonds and improve the quality of your relationships.
Learning to play again
It's easy to say that play is important, but it might not be quite so simple to work it into your day-to-day life. To get the benefit of play, it needs to be regular – letting loose on your yearly vacation isn't going to cut it.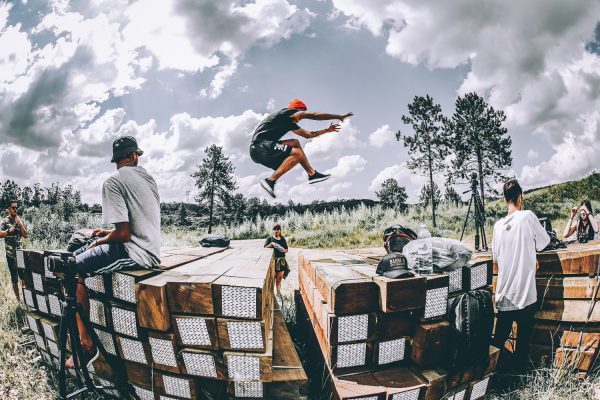 Give yourself permission to take a break from your responsibilities and make a point of prioritizing play. Put the cell-phone away, turn off the TV, close the laptop and let yourself escape the everyday.
Here's how:
Make time for play – it doesn't sound very playful or spontaneous, but setting aside time for play every day can be a helpful way to get in the habit. Designate the hour before or after dinner as playtime, bust out the puzzles or boardgames on your lunchbreak – whatever works for you.
Mix it up – play can be almost anything, so don't be afraid to get creative. Think a mini dance party in the kitchen, an impromptu garden obstacle course, climbing trees on a walk in the park, racing toy cars down the sidewalk.
Play at work – it sounds counter-intuitive, but playing in the workplace can be a great way to strengthen working relationships, boost energy and increase creativity. Something as simple as a game of table soccer or tossing a ball around can help, so it's worth making the effort.
Play with your kids – if you have children, you'll know that play is important for their development. Playing independently isn't a bad thing, but you should also get down on the floor and participate in their play. Make-believe games, building block towers or arranging dollhouses, puzzles or board games, tickles and roughhousing – it's all invaluable for them and you.
Never stop playing
Play is central to life for little children but at some point, many of us simply stop playing altogether. Bringing play back into your life has a range of benefits for stress, cognition, relationships, creativity – and it can also make you feel like a joyful little kid again. What could be better?