The health benefits of a great sex life.  
A healthy sex life means something different to each person. Research shows that the average American adult has sex around 54 times a year – or roughly once a week, but there is a huge amount of variation in the population.
Some might feel happy and satisfied with sex once a month, while others crave it once a day. Some might be content with a familiar routine, while others need variety and spice to keep their interest up. There's no single definition of 'good' when it comes to sex.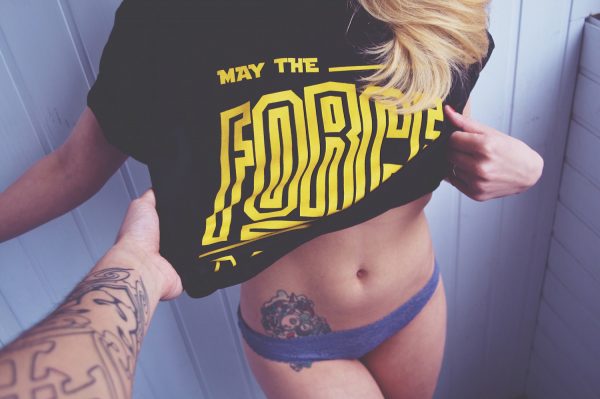 Whatever your definition, a good sex life has obvious upsides – bonding with your partner, the release of endorphins, relaxation, joy. Less obviously, good sex is also good for your health in surprising ways.
Here are some of them:
1: Healthy sex, healthy heart   
In the movies, sex often causes a heart attack – in the real world, the reverse may be true. A healthy sex life may lead to a healthier heart, particularly for women. A 2016 study showed that older women with active sex lives had a lower risk of cardiovascular issues. Another study found that patients who have previously suffered a heart attack tend to live longer if they have a healthy sex life. Of course, high-intensity sex can put a strain on the heart, so speak to your doctor if you're concerned.
2: Hot sex burns calories
Getting sweaty and raising your heart rate is what sex is all about – so it makes sense that it counts as exercise. And if you do it right, it's much more fun than jogging or a class at the gym. Of course, the benefits vary depending on the intensity and length of your sessions. One study found that men burned an average of 101 calories during sex, while women burned roughly 69.
3: More pleasure, less pain
Although being sore or achy doesn't make you feel particularly sexy, getting some action may be a way to reduce pain – especially for women. A 1985 study found that vaginal stimulation significantly boosted women's ability to withstand pain, with the pain threshold increasing by an amazing 74% in some cases. This may be an evolutionary adaptation that helps women endure childbirth – for you, it could mean relief from cramps or headaches.
4: Reducing the risk of prostate cancer  
For men, sex may not affect pain – but it might just lower the risk of prostate cancer. This form of cancer is the most commonly diagnosed in men, with almost 200,000 cases in the US each year. At least one study has found a link between frequent ejaculation – whether with a partner or not – and a lower risk of developing this type of cancer.
5: Better sex, better sleep
Despite feeling more exhausted than ever, it's hard for many of us to drift off to sleep at night. Sex may help. One study found that getting it on in the evenings led to better quality sleep – or at least, participants perceived that their sleep was improved after sex. This is probably a result of the hormones released during sex – endorphins, which make you feel happy, and prolactin, which makes you feel relaxed.
6: Better than vitamin C
One surprising possible benefit of getting laid – a healthier immune system. It sounds strange, but frequent sexual activity may help to boost your immunity and stave off illness. A 2004 study found that participants who had regular sex had higher levels of immunoglobin (iGa), an antibody associated with a stronger immune system.
7: Boost bladder control
It's not exactly sexy, but many women have issues with bladder control – particularly after childbirth and during menopause. Sex may help by strengthening muscles in the pelvic floor that help control urination. At least one study shows a positive correlation between sex and good pelvic floor muscles.
8: Sexual release and stress relief
Sex is often said to relieve stress – but the link is not quite as clear as it might seem. One study found a correlation between sexual activity and reduced stress, but only in the context of a satisfying and happy relationship. Sex in unhappy or unsatisfying relationships didn't seem to have an impact on stress levels. This may be a result of lower quality sex in those relationships.
9: More sex, longer life  
Having regular sex may also contribute to longevity – although the evidence is preliminary at this point. A 2017 study found that women who had sex at least once a week had notably longer telomeres than those who abstained. Telomeres are the nucleoprotein caps found at the end of a strand of DNA, which protect chromosomes from breaking down and slow aging. Longer telomeres are usually associated with a longer lifespan.
The serious upsides of sex
A healthier heart, better immunity, stress relief, better sleep, reduced risk of prostate cancer, even a longer life – regular sex may have some serious upsides. Of course, many studies are inconclusive or only suggest a slight link between good sex and great health.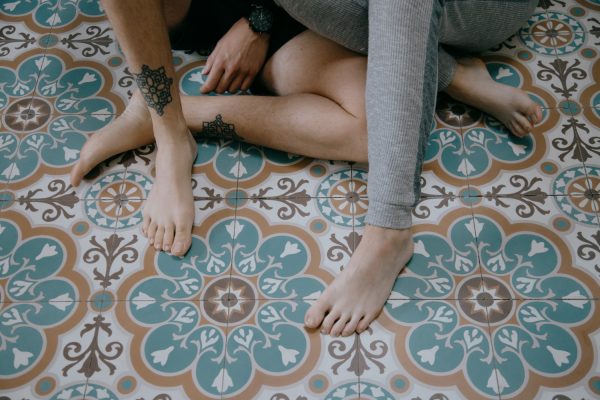 The good news is: there's no downside to prioritizing a healthy sex life. Even if the health benefits are minor, the benefits you can feel – connection, release, joy, pleasure – are enough to make it worthwhile for you and your partner.