Love languages aren't just for romantic relationships
Since Gary Chapman came up with the concept in his 1995 book, love languages have become part of the lexicon. The idea is that everyone has a love language – or two – that makes them feel valued and appreciated. Some value physical touch – hugs, hand-holding, massages. Some prefer quality time with the person or gifts. Others respond to acts of service – when their spouse cooks them a meal or takes the kids out for the day. Some need to hear they're valued in words – frequent compliments and sincere thank-yous.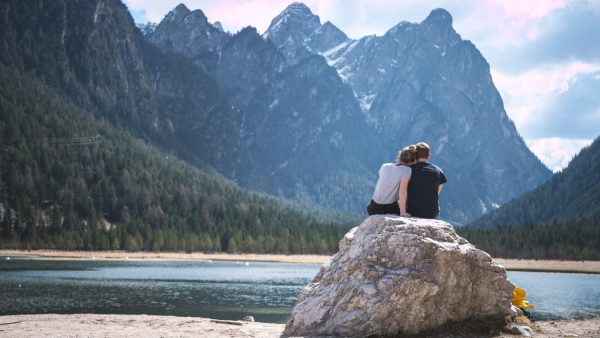 If you can work out your partner or spouse's language, you can show how you feel in ways that work for both of you.
Although love languages were originally designed to help struggling couples boost intimacy, they can be helpful in your relationships with family, friends and workmates as well. That's not to say that you should start massaging your boss or buying your father-in-law flowers, just that understanding what makes people feel valued can help you build stronger relationships with them.
The five love languages
Chapman's book lays out five love languages. Although most people are receptive to more than one, most have a primary love language that makes them feel appreciated. If you and your partner have completely different love languages and you don't realize it, you could be communicating ineffectively.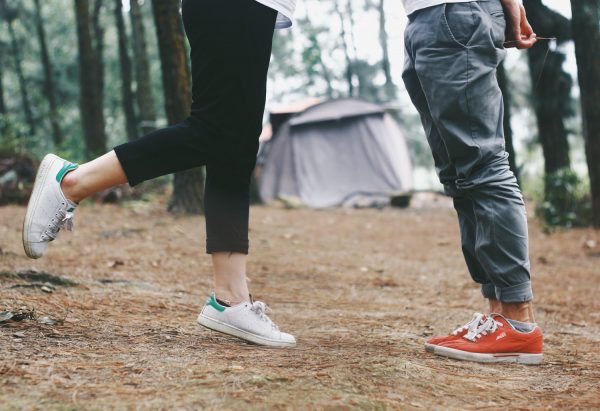 For example, if you're a person who loves spontaneous gifts and tokens of appreciation, you might buy your partner flowers or expensive birthday presents, not realizing that they would prefer a heartfelt message in a card. If you love thoughtful acts of service from your partner, you might clean out and wash their car – while they just want to spend some time hanging out with you. It's about finding out what your partner truly appreciates, rather than assuming you both speak the same love language.
Here's our rundown of the five love languages – which sounds like you?
1: Acts of service
This love language is all about showing love through actions, not words. People who receive love this way appreciate their partner spending time and energy on their behalf – and thinking carefully about what they need.
Cooking a special meal or making their morning coffee, taking over some of their chores if they're having a rough day, taking their car for a service or picking up their dry cleaning – these are all acts of service that express love.
For these people, forgetting something you promised to do is a serious issue.
2: Words of affirmation
On the opposite end of the spectrum, this love language expresses feelings through words. They don't have to be flowery or over-the-top – sincere compliments, verbal thanks and simple notes or cards can be effective for people who speak this love language.
The flipside: hurtful words can have a serious negative impact on people who value words of affirmation. It could take them a long time to get over a harsh comment or criticism, even if it seems insignificant to you.
3: Receiving gifts
Gifts are a powerful form of appreciation and love for some people. It's not necessarily about the expense – more about meaningful, thoughtful gift-giving. A spontaneous bunch of flowers from the grocery store, a personalized birthday gift that you have to order months in advance, grabbing their favorite snack before a trip – these all show that you know your partner and want to make them happy.
On the other hand, forget a birthday or buy a generic present for people who value gift-giving and you could seriously hurt their feelings.
4: Physical touch
Most people value physical intimacy in relationships, but for those who speak this love language, physical touch is the most important way to make them feel connected and close to their partners. That includes kisses, hand-holding, snuggling on the couch, back rubs, little pats and touches as you pass in the hall.
For these people, lack of physical affection translates to a lack of emotional connection, so they find it difficult to go without touch for very long.
5: Quality time
Quality time means being together without distractions – no smartphones, TV shows, or kids stealing focus. For partners who prefer this love language, it's important to schedule regular dates and one-on-one activities to make them feel seen and valued.
For these people, rescheduling dates or staring at your smartphone throughout a conversation can be incredibly hurtful.
Love languages in other settings
Love languages are not just about romantic love – they're about understanding how to make people feel appreciated. In this sense, they can help you strengthen relationships with your children, other family members, and even colleagues.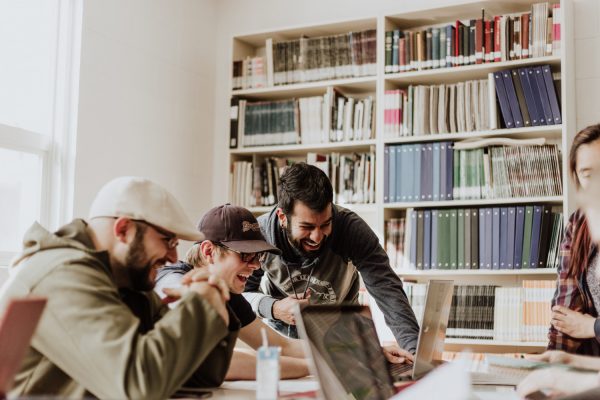 You can't exactly ask colleagues or family members to take a love language quiz, but you can use observations to guess their primary love language and tailor your actions to suit.
Love languages at home
If your kids seem to value quality time, make a point of spending time with them one-on-one. If they seem to respond to words of affirmation, tell them you love them as often as you can, praise their achievements, and reassure them verbally. Of course, many of these actions are a normal part of parenting – but if you know what makes each of your kids feel most valued, you can put particular focus on those areas.
Love languages in the workplace
At work, I-love-yous and bunches of flowers won't go down so well, but you can still use your knowledge of love languages to communicate effectively.
If you're a manager with direct reports, working out employees' love languages can help you make them feel valued and appreciated – which could help encourage them to work harder and stick around longer. For example, if one of your team members is a 'words of affirmation' person, make sure to offer praise and feedback as often as you can. If some seem to value acts of service, helping them out when they're overwhelmed can go a long way. For those who seem to value gifts, you could bring in coffee or donuts every so often.
These may seem like small things, but they could make a big difference to the right person.
Showing appreciation through action
Love languages aren't the answer to every relationship issue, but they can be a useful tool when it comes to making people feel appreciated. And in romantic, family and work relationships, appreciation can go a long way.