Digestion, constipation, and staying regular
Our guide to your most uncomfortable health problems
Most people will call in sick for a migraine, but not because they're constipated. They'll complain to friends about their back aching, but not their bowels cramping. Most will happily visit the doctor to ask about a cough or a lump, but they put off asking about bowel issues.
For such a common, everyday thing, bowel health is not often talked about. There's still a bit of awkwardness and embarrassment that stops people from asking for help or sharing their symptoms, even though many, if not most, people have issues with digestion or constipation at some point in their lives.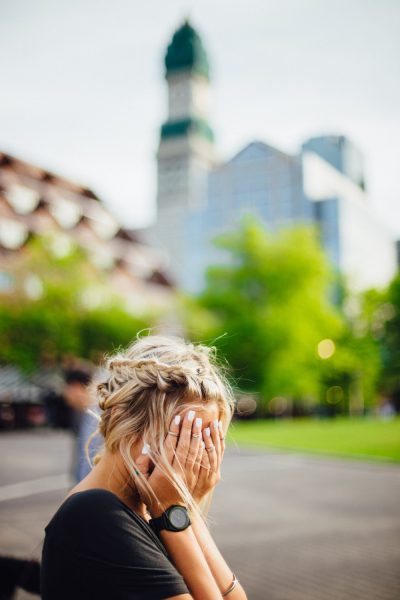 Although most will pass – as it were – with time, constipation and bowel problems can be signs of deeper health issues. Good digestion is a sign of great health, and poor digestion indicates that things aren't quite working as they should.
Diet, exercise, and underlying health issues can all affect your digestion, so staying regular means sticking to good habits and getting help if things get uncomfortable.
Here's the lowdown on constipation:
What's normal – and what's not
Are your bowel movements normal? Although some people think that you must poop at least once a day, no set number indicates health. One 2010 study found that 98% of participants had between three bowel motions a day and three a week – all normal and healthy. It's less about how many you have, and more about how consistent your bowel habits are. If you suddenly go from once a day to once a week, it could be cause for concern.
Constipation concerns
Constipation happens to everyone now and again. Diet changes, fluid intake, being away from home, pregnancy, age, and some medical conditions can all contribute. If it lasts for months on end without a clear reason, it's considered chronic constipation, and it's worth seeking help from your doctor.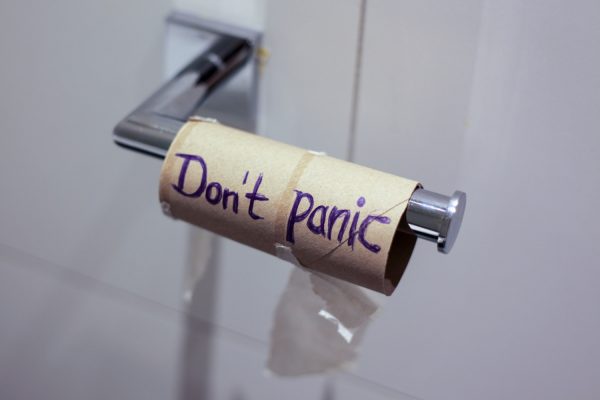 How do you know if you're constipated? Discomfort and a general feeling of sluggishness can be indicators, as well as fewer bowel motions than usual. If you're spending a lot of time on the toilet but never feeling that your bowels are empty, you may have a problem.
Signs of constipation:
Fewer than three bowel movements a week
Bowel motions are lumpy, dry-looking, small, or hard
Struggling to pass bowel motions and spending lots of time on the toilet
Feeling uncomfortable and bloated
Feeling as if your bowel isn't empty, even after a bowel movement
Needing help to empty your bowel – for example, using your hands to press on your abdomen
Causes and complications
Constipation can have a few different causes, including blockages in the colon or rectum sometimes as a result of a tumor, problems with the nerves and muscles that control the bowel, and hormonal changes from pregnancy, diabetes, or other conditions. Some diseases, like Crohn's disease and ulcerative colitis, can also affect bowel health and increase the risk of constipation.
Everyday lifestyle changes can slow bowel movements as well – forgetting to drink enough water, neglecting your diet, or not getting enough exercise. Certain medications, including some blood pressure drugs and antidepressants, can contribute as well. Chronic constipation is more common in older people, and women in particular – possibly as a result of physical changes from childbirth.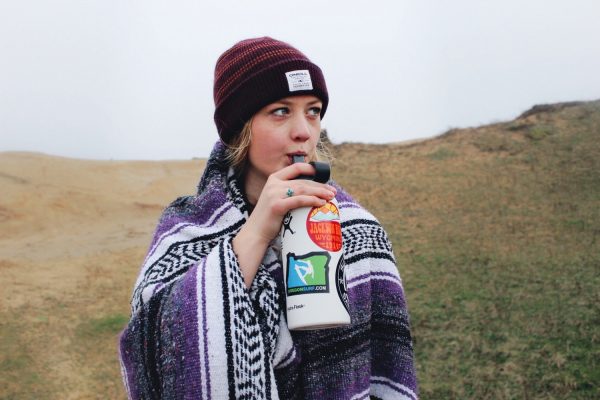 Constipation is no fun, and it can also trigger ongoing health issues. Chronic constipation can lead to hemorrhoids, tears in the anus (anal fissures), fecal impaction, and rectal prolapse. It all sounds extremely unpleasant, which is why keeping things regular is so important.
Keeping things regular
If you're suffering from chronic constipation the first step is seeing your doctor, to find out whether an underlying health condition is affecting your bowel. If there's no obvious reason, getting on top of your general health and making some simple lifestyle changes can help.
Here's how:
Increase your fluid intake
Fluid makes poop softer and helps it move through the bowel, so a lack of fluid can lead to hard, dry bowel movements and difficulty passing stools. There's no set amount of water to drink, just drink when you're thirsty and with meals. Include juicy fruits and vegetables in your diet to up your fluid intake even further – watermelon, apples, oranges, cucumber, and lettuce all have high water content.
Move more
Exercise is often recommended to prevent constipation on the assumption that movement of the body promotes movement of the bowel. But the connection between exercise and staying regular isn't clear. One study showed that exercise had no effect on chronic constipation. Even if the science is disputed, including some exercise in your routine – even just 20-30 minutes each day – is good for your health in general.
Eating right
It makes sense that your diet plays a significant role in keeping you regular. Some foods – like white rice, red meat, and under-ripe bananas – can cause or worsen constipation, while others – like sugar, dairy products, caffeine, and fatty foods – can lead to diarrhea.
Keeping things in balance involves fiber, a component of plant-based foods that cannot be digested by humans. Instead, it moves through the intestines and bowel intact, helping other waste products along.
But all fiber is not created equal. Insoluble fiber, which is found in whole grains and most vegetables, doesn't agree with some people. Although it will help keep you regular, it can cause gas and bloating at the same time. Soluble fiber, found in beans, chickpeas, oats, and many types of fruit, keeps your bowels moving without the negative side effects.
For most people, eating a wide range of fruit, vegetables, whole grains, and legumes will provide plenty of fiber. If you find it difficult to get enough fiber through your diet, you can also take soluble fiber supplements to help keep you regular.
Don't ignore your bowel health
Constipation may be an awkward topic – and an uncomfortable experience – but it's worth getting past the embarrassment and paying attention to your bowel health. Eat well, drink plenty of water, exercise, and seek help straight away if your bowel habits change. That annoying bout of constipation could be a sign of a far more serious problem.