Why drinking enough water is essential
And how to get yourself in the hydration habit
We all know that drinking enough water is important. Not only do countless ads and articles promote the benefits of hydration, but our bodies make it obvious. If you forget to drink enough water in a day, you can end up feeling tired, headachy, and lightheaded.
Although most people know that drinking enough water is beneficial to their health, the details can be fuzzy. Some think that six to eight glasses per day is a mandate rather than a guideline, while others think water intake affects weight loss or helps clear toxins from the body.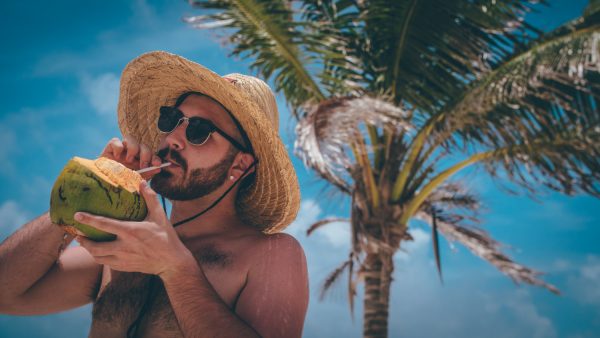 The reality is simpler: water is essential for your body to function properly, but it doesn't have magical weight loss or toxin-flushing properties. Drinking enough is important, but you don't need to sip your way through a full eight glasses to benefit – in fact, for some people, that may be too much.
Water and your body
Water performs a vast number of functions in your body – that's why things start to break down if you don't drink enough. Our bodies are around 60% water, and blood is 90%, so it's a key part of our makeup. Although the water we drink each day is only a tiny fraction of the water in our bodies, failing to drink enough can throw off the balance and cause a range of health issues.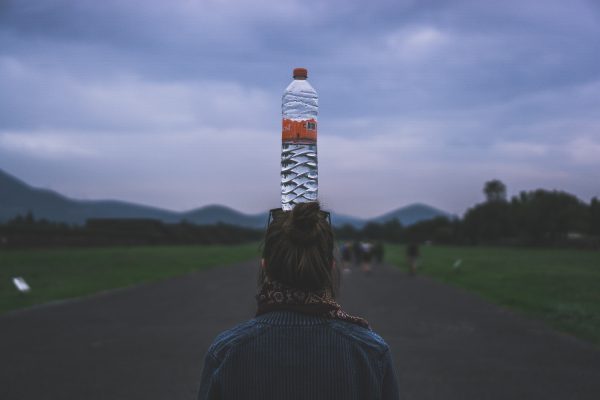 Here are some ways water helps the body function:
Joints
Your joints – like those in your knees and hips – are made up of soft cartilage to provide cushioning and support. That cartilage is 80% water. That's why long-term dehydration can reduce the efficiency of your joints, leading to damage and pain.
Bodily fluids
The body needs water to produce fluids like saliva and mucus. Without these, your eyes, nose and mouth can start to dry out, which can lead to friction and tiny injuries.
Body temperature
Sweat, which helps cool the body during hot weather and exercise, is made up of water stored in the skin. Some studies suggest that low water intake can make the body less able to regulate its temperature and tolerate heat strain.
Nutrition
Vitamins and minerals need fluid to help them disperse throughout the body. They're water-soluble, so water makes it easier for them to reach the bloodstream and other parts of the body.
Digestion
Water helps soften food and keeps the stomach and intestines working efficiently, which is why dehydration can lead to digestive problems, constipation, and even heartburn.
Blood pressure
Because blood has high water content, lack of water can thicken it, making it harder to pump around the body and increasing blood pressure.
Waste removal
Water helps the body get rid of waste products by contributing to the production of urine, sweat, and bowel movements.
Cushioning the spinal cord
Water plays a role in protecting the spinal cord, brain, and other sensitive areas of the body by providing cushioning and support.
Are you drinking enough water?
You don't have to drink six glasses of water every day to stay healthy. For most people, simply drinking when thirsty and drinking with meals is enough to keep them well hydrated. Fluids from fruit, vegetables, and other beverages also help with hydration. Of course, if you are sick – particularly with diarrhea or vomiting – you need to drink more water to make up for lost fluids.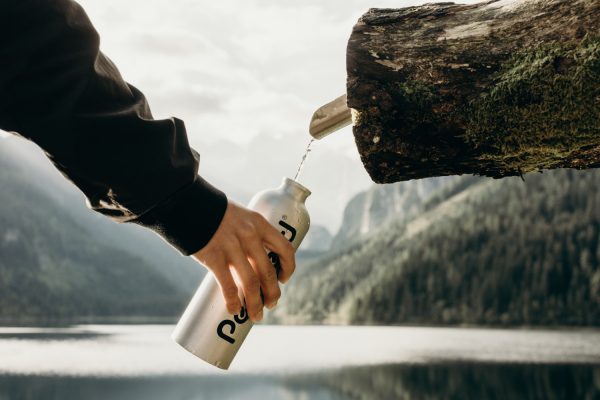 Symptoms of serious dehydration include extreme thirst, infrequent urination and dark colored urine, tiredness, dizziness, headaches, and confusion. It's unlikely that you'll get to that stage unless you're in an emergency or very unwell, but even one or two symptoms can indicate mild dehydration.
If you find it difficult to drink enough water each day and find yourself getting dehydrated frequently, here's how to get in the water-drinking habit:
Carry a reusable water bottle when you're out and about.
Choose water, rather than soda or juice, when you're eating out – this also helps reduce your sugar intake.
Drink a large glass of water first thing in the morning, before you drink your coffee or tea.
In summer, freeze bottles of water overnight, so you have ice-cold water throughout the day.
Infuse water with citrus or other fruit to make it more palatable.
Eat plenty of fruit and vegetables – like watermelon, cucumber, tomatoes, spinach, apples, and oranges.
Set alarms on your phone to remind you to drink water regularly throughout the day – or use an app to track your intake.
If you're drinking alcohol, coffee, or other diuretics, increase your water intake to compensate – drink a glass of water for every glass of wine or cup of coffee.
Water as part of a healthy routine
Drinking enough water is one of the simplest ways to keep your body in balance. It's not rocket science, but it is an essential part of a healthy routine. If you don't have great hydration habits already, look for more ways to drink water throughout the day – your body will thank you.