Or is it just another excuse to get high?
In America, it's estimated that over three million people live with the debilitating and incurable disease glaucoma – the second leading cause of blindness worldwide. With the disease being so prevalent here and around the world, new treatment options are constantly being sought and trialed. As medicinal marijuana becomes more widely accepted (it's now legal in 36 states across the US), and with historic studies showing promise for cannabis as a potential glaucoma treatment option, hopes were….high. So, is this promising plant a viable natural treatment option? Let's look at what science has to say.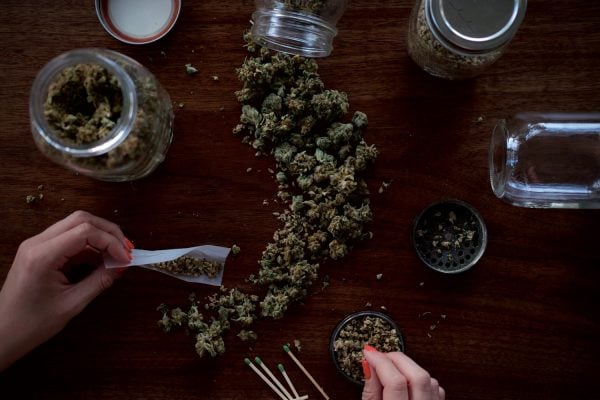 First off, what is glaucoma?
Glaucoma is a disease that causes gradual damage to the optic nerve – the cable that carries visual information from the eye to the brain. Damage to this nerve is permanent and results in partial or complete vision loss. While the exact cause of this damage remains unknown, it's typically related to increased pressure inside the eye (known as intraocular pressure). What we do know is that each eye only has one optic nerve, so it's important to protect it.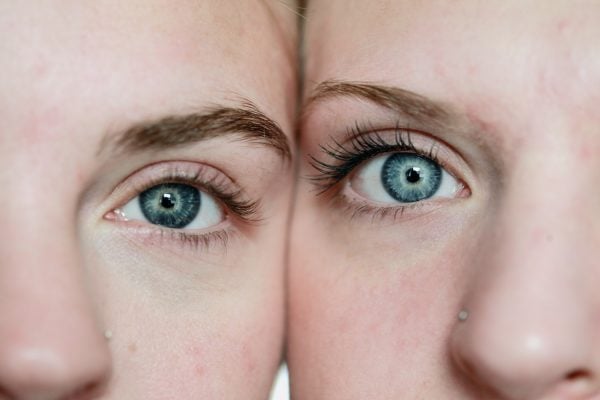 How is glaucoma currently treated?
Early identification and treatment of glaucoma are key to stopping the damage in its tracks. An eye doctor (ophthalmologist) usually has the main goal of lowering eye pressure to a safe level. Most patients are treated with one of the following:
Prescriptive eye drops – this is the most common starting point for glaucoma treatment. Specific eye drops are used to help the fluid in your eyes drain more effectively and some even reduce the amount of fluid produced.
Laser treatment – when medication fails, laser trabeculoplasty is used to help fluid drain out of the eye. A high-energy laser beam stimulates your natural fluid draining structure so that it can work more efficiently.
Selective trabeculoplasty – a more traditional surgery where a tiny drainage hole (or flap) is created, allowing fluid to drain freely.
Drainage implants – a small silicone tube is placed in the eye to help drain fluid.
Where does marijuana fit into this?
Studies have widely proven that smoking marijuana lowers the intraocular pressure causing most cases of glaucoma. For this reason, its promise as a treatment option has come to the forefront as medicinal marijuana becomes more widely available. But are there any downsides? Well, yes…
The effects only last for three to four hours. This means that to keep your eye pressure low 24 hours a day, you'd need to smoke around eight to ten times over that period.
Due to marijuana's mood-altering effects, smoking this frequently would make it impossible to function in your everyday life.
With most glaucoma patients sitting in the 60+ age group (which tends to have a higher risk of falling), additional effects of marijuana such as dizziness and lack of coordination are worrying to doctors.
Marijuana is known to increase heart rate – heart problems are more common in over-60s, so this could create additional health issues.
Smoking this huge volume of marijuana daily can damage your lungs just as much as smoking regular cigarettes. Also, smoking of any kind has been shown to lead to an increased risk of age-related macular degeneration – another disease leading to vision loss, which is the number one cause of blindness in over 65s.
Is there no hope for medicinal marijuana as a treatment option?
Not exactly. Scientists continue to explore whether active ingredients within marijuana can be isolated and used as a treatment option. If these can be found and made to be long-acting – minus the side effects – we could have new cannabis-derived treatments available in the future.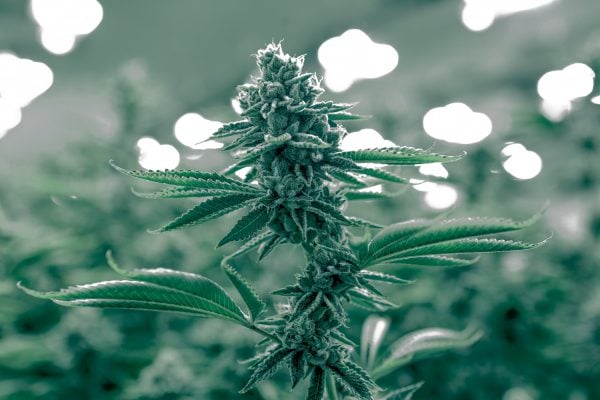 The bottom line – don't ditch traditional treatments just yet.
Currently, there's no scientific evidence to prove that marijuana is an effective treatment option. For now, glaucoma patients should stick with doctors' recommended medications that are effective and have been subject to scientific testing. Glaucoma is a serious, irreversible disease and it's not worth taking a trial-and-error approach with unproven treatments.
The official position statement of the American Glaucoma Society sums this up – "Although marijuana can lower the intraocular pressure, its side effects and short duration of action, coupled with a lack of evidence that its use alters the course of glaucoma, preclude recommending this drug in any form for the treatment of glaucoma at the present time."
To find an ophthalmologist near you, visit the American Academy of Ophthalmology here.