Could your 40-hour week be holding you back?
Have you ever stopped to think why we work Monday-Friday, 9-5? Our parents did it (and so did our grandparents) and the entire rest of the world does, too. It seems totally natural, but it wasn't always that way – and it may not be the best way of structuring our work life.
In the 1760s, the industrial revolution changed the western world, from smaller industries to large, machinery-based manufacturing. People were expected to work eight-hour days, six days a week. Then, in 1922, Henry Ford instituted the five-day week.
His theory was that he'd increase productivity, while having to pay for fewer work hours, with people working harder in the time they were there. He was right, and the rest of the world soon followed suit.
But is it the optimal work week length? Maybe not. Germany, for example, has some of the lowest working hours in the OECD, and also some of the highest productivity levels.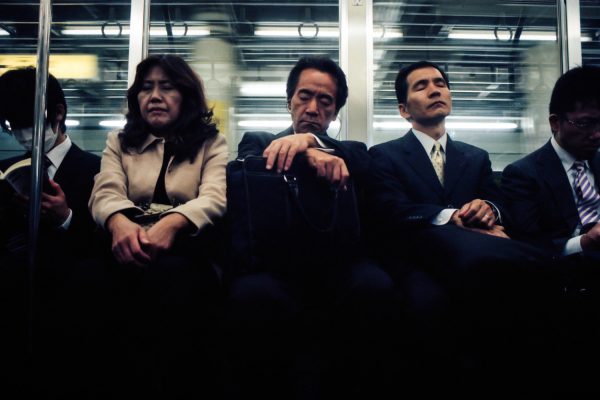 Photo by Carl Nenzen Loven on Unsplash
The working hour sweet spot
In 1913, Hugo Münsterberg observed a local factory that cut the working day back to eight hours from nine. Instead of a drop in productivity, it actually yielded an increase. That tells us that working more than 40 hours a week actually makes people less productive… so at what point do we reach peak performance?
In 2004, a CDC meta-study of 52 research papers looked into the impact of overtime and long working days. The outcome? More work hours means tired employees, less productivity, more mistakes, and more sick days.
In 1974, during the energy crisis, the working week was shortened to three days in the UK, but production only dropped 6%. On top of that, employees were less likely to miss work.
So, longer working hours definitely don't make you more productive. They do make you more tired, more accident prone and more likely to get sick. All bad news for business – and smart thinkers are beginning to catch on. Jason Fried, CEO of Basecamp, built his business with a strict 32-hour-a-week limit in summer. Meetings are focussed on conserving time and getting things done. Instant messaging is frowned on – it ends up being a distraction. For Fried, it's about working smarter, doing things right the first time and helping his people to do their best work.
So how do you squeeze 40 hours of work into 32 (or lower)?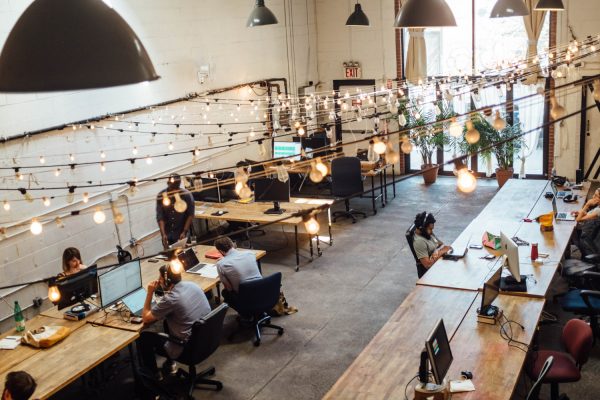 Photo by Shridhar Gupta on Unsplash
How to work less (but do more)
The short answer? Put hard limits around your hours, and see what happens. It's part of why busy people seem to get so much more done than anyone else. You'll find that somehow you can miraculously fit everything in. You'll make fewer cups of tea, get meetings done faster, avoid YouTube and spend less time chatting. You'll construct your work environment to reduce distractions so you get intense, focussed periods of work. You'll get into that flow of cracking excellent work out the first time, clock out and head off to other things. Win/win.
Here are some tips to do that:
Work offline as much as possible
When you're not looking at Instagram, falling down a YouTube hole or getting pinged by constant emails, you'll get more done, and faster.
Hide yourself away
A new study has demonstrated that open-plan offices are worst for focus and productivity. They are distraction central – and every time your office mate stops by for a chat, it'll take you half an hour to get back to what you're doing. Half an hour, just for the sake of meaningless chit chat.
Make your work hours non-negotiable
If you have to leave the office at a certain time, you'll knuckle down and get stuff done. Otherwise you'll be tempted just to stay a bit later. Perhaps only pay for parking until a certain time, plan to pick your kids up, or catch a particular bus.
Make the most of meetings
First, ask if each meeting is really necessary. If it is, make sure it's meaningful. Set a clear expected outcome, come with an agenda, and set a time limit – half an hour should be enough for most meetings.
Construct your work days to suit you
There are a raft of studies that show flexible working makes people more productive – it means you can time work for when you're at your best, then take breaks to do things like catch the surf, play with your kids, or have dinner with your partner.
Take public transport
Taking the bus might seem like a bad idea for productivity, but 45 minutes answering emails compares very favourably to 25 minutes sitting in traffic. A bonus – walking (to and from the bus stop, for example) boosts your brain, and your productivity.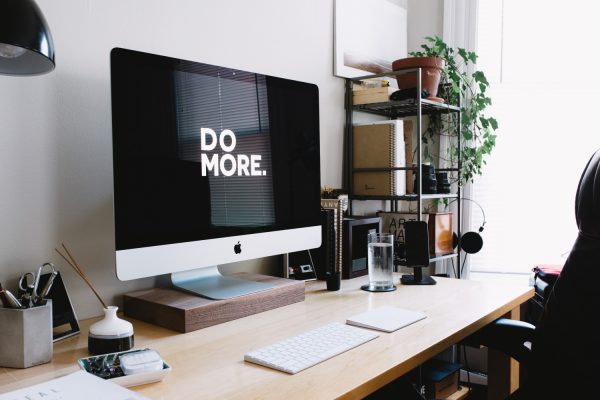 Photo by Carl Heyerdahl on Unsplash
Time to change your mind about the 40-hour week
Even with Henry Ford and the '74 energy crisis proving that working too long was unproductive, we still struggle with the idea of a shorter week and how to make it work. Add the distractions of open-plan offices and the temptations of the internet, and most people can't imagine how they could get all their work done in less time than the good old eight-hour day.
So, do you think your 40-hour-a-week job is holding you back? Maybe it's time to make some changes. Can you consider working offline, doing work at home or catching up on emails on the train or bus? You might be amazed at how much work you get done, and how much time is left over for actual life.
If you employ people, have you noticed that productivity is an issue? There might be some changes you can make. What would a 32-hour schedule look like in your business? Could discouraging social media or putting up walls in your office be the answer?
Have you tried to make some changes or are you thinking about cutting back your hours? Tell us about it in the comments below.