Why fixing your sleep could be a cure-all
Medical people have known it for over a century – bad sleep, bad migraines and other pain syndromes go hand-in-hand. But until recently, this relationship between insomnia and migraine was not well studied.
Researchers define insomnia as having problems falling or staying asleep, waking up too early, or waking up feeling unrefreshed. The last two types are known as sleep-maintaining problems. Whatever kind of insomniac you are, chances are you're also someone who gets migraines.
In one survey, of those people who spend 15 days in a month with a migraine, two-thirds have difficulty falling asleep. It's not hard to connect the dots – get your sleep right, and the migraines will probably go away.
So how to do that? Well, go back to that previous study and you notice something – 80% of those insomniacs watch TV or read in bed, and 70% get up in the middle of the night to use the bathroom. For most people, it comes down to improving sleep habits.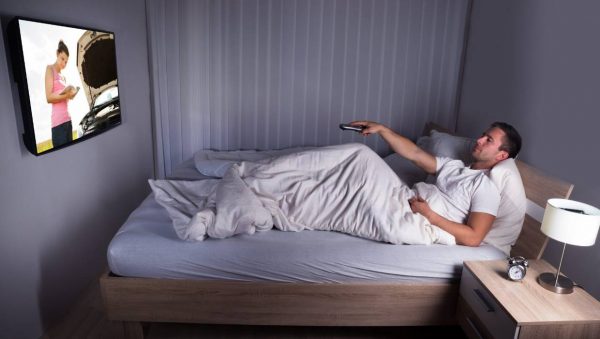 Blue-light badness
While there are lots of factors at play, more studies are looking at how blue light triggers sleeplessness. Blue light – what you get from any kind of digital screen – suppresses melatonin, that important sleepy hormone. While light of any kind can do that, blue light at night is particularly powerful. Harvard researchers exposed some people to 6.5 hours of blue light, and others to the same length of time under green light. The blue light suppressed melatonin for about twice as long as the green light, and shifted circadian rhythms by twice as much (3 hours vs 1.5 hours). Red light doesn't seem to muck around with your melatonin or circadian rhythms at all.
When your circadian rhythms are out of whack, you think, feel, and perform below your best—and over time, your health is at risk.
A study of healthy young adults looked at the effects of exposure to blue light from computer screens between the hours of 9-11 pm. They found this shortened total sleep time, significantly suppressed melatonin production and made sleep quality worse, with more night time wake ups.
That is – it gave people insomnia. Researchers also found blue light stopped body temperature from dropping during the night – a lower temp is a key part of getting and staying asleep. Blue light keeps your temperature at somewhere closer to daytime levels.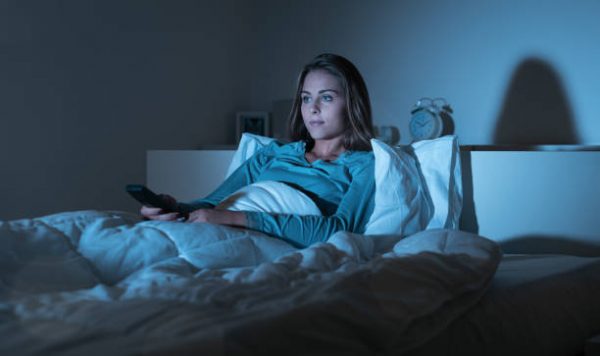 Better sleep, fewer migraines
So, for many of us poor migrainey insomniacs, the fix might be as simple as a few lifestyle tweaks:
Avoid TV, computers, and bright artificial light two to three hours before going to bed.
Block blue light on your laptop, TV, smart phone, and other screens with a blocking cover or app, and invest in blue-blocking glasses.
Replace any fluorescents or white LEDs with warm temperature lighting (yellowish colour similar to your old incandescent light).
Get rid of any sneaky LEDs in your bedroom – no digital alarm clocks!
Plug your phone in to charge away from your bed – it will stop you being tempted to check the time (or worse – getting sucked into the YouTube black hole of just 'one more video') Even a few seconds of powerful blue light can rev you up.
Follow best-practise sleep advice: Stick to a regular sleep schedule, even on weekends; avoid napping, big dinners and caffeine; get out of bed when you're not sleeping; and create a relaxing pre-sleep ritual.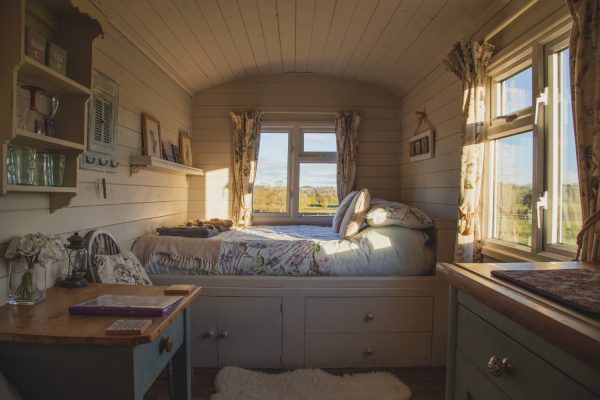 Photo by Devin Kleu on Unsplash
Banish the blue light, banish the migraine
You might think your migraines are a burden you inherited from your grandmother, something you just have to put up with. Pain killers may be your current best approach, but new research is finding that there may be another answer: changing your sleep habits, and maybe your light bulbs.
Stop your screen time well before bed, plug in your phone somewhere other than your bedroom, and go to bed every night at the same time. Blue light blockers for your screens, special blue-blocking glasses and less caffeine could also mean you'll soon be living a life of restful sleep, energetic days, and fewer migraines.