Remote working is here
Can it be the answer for you?
Working remotely is on the rise. While working outside of a corporate office has been feasible for a few decades, it's finally becoming mainstream.
You hear people praise the flexibility of their remote-working lifestyles and the truth is, remote working does work – for some people. Here's what you need to know, to find out if that kind of person is you.
Is remote working right for you?
Not everyone finds working from home or outside the office is the right fit. Before you take the plunge out of the office, here are some benefits you might like to think about.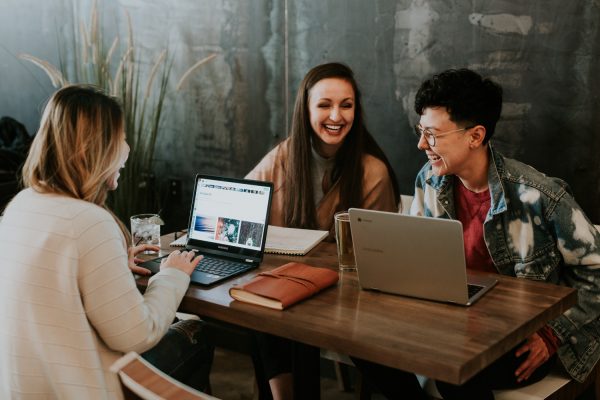 A more flexible life
Most people cite flexibility as the main reason they choose to work remotely. Freed from rigid working hours, remote workers can organise their lives and work to suit themselves. Parents can spend more time with young children, take time off for doctor's appointments or school events, and be there when the kids come home.
Sporty people can choose daylight hours for their marathon training or boat races, and get their paid work done at night. Remote working allows people to sign up for university papers, learn new skills or get higher qualifications in their fields.
Less stress, more happiness, better health
No long and stressful commute? Sounds like heaven. Less stress, more comfort, and being able to work when they're ready mean remote workers often feel better, stay healthier and do better work.
Here are some stats: in a UK study, 55% of participants were stressed by their commute. On the other hand, 69% of remote workers took fewer sick days than their office-bound colleagues. The benefit isn't just for workers – employers like these stats too.
Reawaken passion
It's so easy to allow commutes, office hours and distractions wear away at you, but when you're allowed to 'take your work home', and are trusted to produce results, you can regain the motivation that drove you in the first place. No commutes or distractions, just working to deadlines and goals in an environment of your own choosing.
Produce more
It's no longer assumed that allowing employees to work remotely means they will skive off and go surfing, or sit in front of the TV and eat junk food. It's been found to be just the opposite. People who work remotely are more likely to work harder, meet deadlines and go above and beyond what is expected of them. With the freedom to live their lives as they see fit, and organise their time remote workers are more likely to work longer hours and surpass expectations. That's good for businesses, and also good for your career in the long term.
Is working remotely right for you?
So, it all sounds peachy, but working remotely isn't for everyone. We've put together a list of attributes you might need, to help make remote working successful. Ask yourself these questions: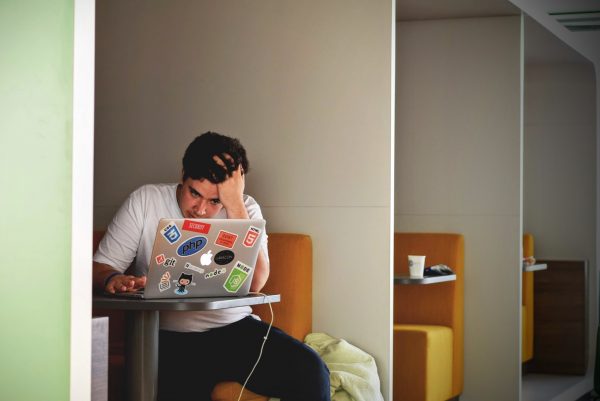 Are you self-motivated?
Do you need a boss coming out of the corner office from time to time, to keep you focussed? Or do you find that over-the-shoulder scrutiny distracting? If you're the second type of person, you could find working remotely a big improvement. If you're the first, and you need someone to constantly prod your initiative, you may be better off in the office environment, in spite of the commute.
Are you self-disciplined?
It's a mistake to think that a home office doesn't have distractions. Kids, pets, lawnmowers, the washing you'd like to fold, the neighbour's thumping music – all can be difficult to cope with. If you're the sort of person who gets easily distracted, stay in the office. But if you have the discipline to shut the door and ignore those things, you'll be good to go remote.
Do you have good communication skills?
If you're remote and you don't see your colleagues much, it's really important to keep in touch, and that means communicating in a timely and meaningful way. Email, phone, text, even social media or work apps are all avenues you should be familiar with. You also need to make yourself available immediately for conferencing and talks during working hours, so your colleagues aren't wasting time chasing you for answers.
Do you get lonely?
Around a fifth of remote workers say they feel lonely, and it's true that for many people, being part of a community for a large part of the day keeps anxiety and isolation at bay. If your remote working feels like this, you don't have to go back to the office full time. Instead, make regular visits to the office or gather together with other remote workers for working sessions.
A new way of working – for some
There's no doubt that working remotely has become more and more 'normal'. Although it isn't for everyone, both workers and employers agree that for most, it brings success. Remote workers tend to be happier, healthier and more productive, and employers welcome that.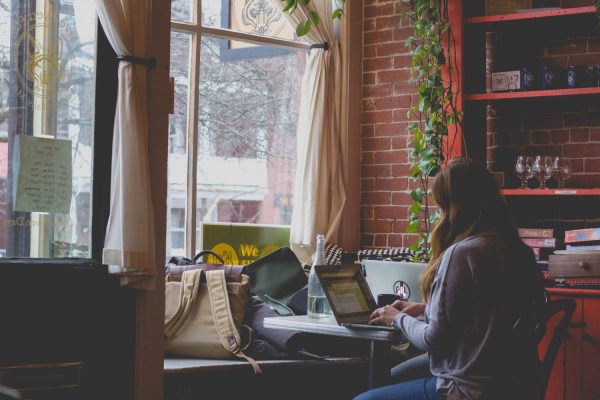 On the other hand, it takes certain personality traits to make remote working truly successful. Motivation, self-discipline and good communication are all essential, and the ability to work alone is also important. If this is you, and you are fed up with that horrible commute (and that office music), talk to your employer about working remotely – it could benefit both of you.