From in vitro fertilization to intracytoplasmic sperm injections, here's what you need to know
You've finally settled down and decided that it's time to bring a baby into the world, but there's still no missed period or positive pregnancy test after a few months sans protection. When you've spent your whole adult life trying to avoid getting pregnant, it can be disappointing and confusing when it doesn't come as quickly as you expected. And while the time it takes to get pregnant varies hugely between couples, research suggests 75% of couples will conceive within six months and 90% within one year. While there are plenty of things that can increase your chances – like tracking ovulation, improving your diet, limiting alcohol, and more – sometimes, for medical reasons, it just doesn't happen naturally. Most of us are familiar with the term IVF, but this is just one method of assisted reproduction in a world of acronyms. Here, we look at the ins and outs of assisted reproduction.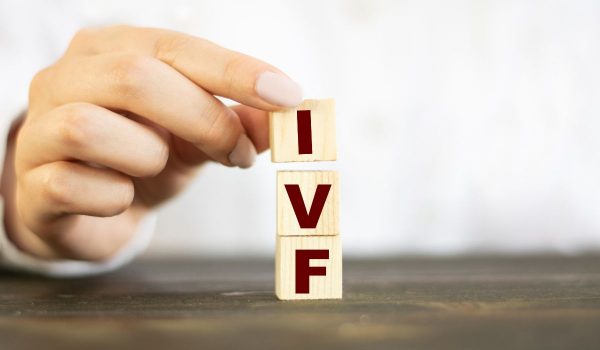 What is assisted reproduction?
While assisted reproductive technology (ART) is sometimes used as a blanket term for any fertility treatment, according to the CDC, it refers to 'all fertility treatments in which either eggs or embryos are handled.' In simple terms, this means any medical procedure that manipulates the sperm or egg to achieve pregnancy.
When is it used?
All ART procedures involve a significant amount of medical intervention. For this reason, they're not recommended if you've been trying for a few months without success – they often come as a last option when other avenues have been exhausted. ART is most commonly used for:
Infertility issues – where there's an issue with sperm fertilizing an egg naturally, a woman doesn't ovulate frequently (or at all), or there is simply unexplained infertility, ART is considered a viable option. With unexplained infertility, medical professionals often won't get to the bottom of the issue – ART offers a way to circumvent many problems that are tricky to pinpoint.
Genetic purposes – when parents have known genetic disorders, genetic testing and ART can eliminate the risk of these being passed on.
When donor sperm is being used – for women who need to use donor sperm (either due to fertility issues or the absence of a partner), ART can be used to achieve pregnancy.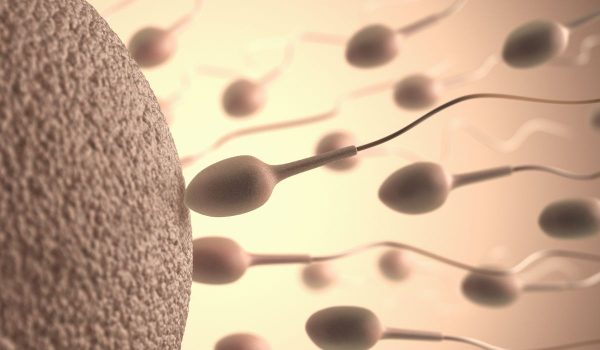 What are the types of ART?
Depending on the issue at hand, costs, and even religious reasons, different techniques are available to couples when natural pregnancy isn't an option. Here are the five most common assisted reproduction methods:
In vitro fertilization (IVF)
The most well-known form of ART, it's also one of the most successful options, with an average success rate in the U.S. of just under 40%. However, this does vary hugely based on factors like health, age, and the cause of infertility. During an IVF cycle, the woman usually takes fertility drugs in the lead-up and a doctor will then retrieve mature eggs and fertilize these with sperm in a lab. Any fertilized eggs are then grown in a petri dish for a few days before one is implanted back into the woman's uterus as an embryo. A complete cycle of IVF takes roughly three weeks.
Frozen embryo transfer (FET) also comes under the IVF umbrella – as it uses previously frozen IVF embryos inserted into the uterus. According to several studies, FET is as safe as using fresh embryos, but there is a risk that frozen embryos won't survive the thawing-out process.
Intracytoplasmic sperm injection (ICSI)
This is typically used as an add-on procedure to IVF as it helps eggs get fertilized. ICSI involves an embryologist using a tiny needle to inject sperm into an egg directly. If sperm is the main issue for infertility – whether it's low sperm quality or motility – ICSI allows a specialist to select the healthiest sperm and partner it directly with the egg.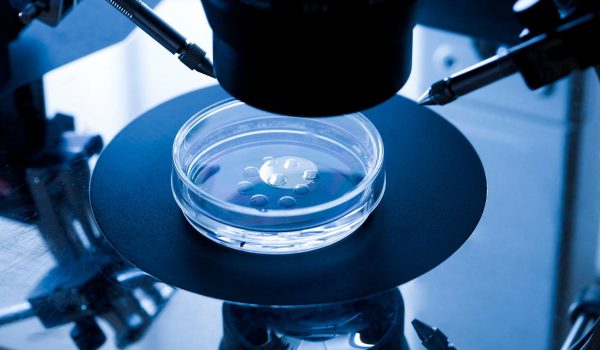 Intrauterine insemination (IUI)
A more affordable option than IVF, IUI involves fertilizing the egg inside the woman's uterus by implanting sperm directly into the uterus. IUI is beneficial when there is a sperm issue, as, during the procedure, it is washed and concentrated to ensure the strongest swimmers are set to the task. Women often take fertility drugs before IUI to increase the chances of success.
Gamete intrafallopian transfer (GIFT)
This is similar to IVF, but the combined eggs and sperm are injected into the fallopian tube to do their thing. Some people choose this for religious or ethical reasons where they believe fertilization should happen inside the body. It involves laparoscopic surgery under general anesthetic and can have higher risks (due to the surgical component) than other types of ART – and it's not so commonly used.
Third-party ART
As the name suggests, this involves an outside party donating eggs, sperm, or embryos to a couple (or individual). It can be a viable option when IVF repeatedly fails and can help women with miscarriage problems and anyone who has issues producing either eggs or sperm. Involving a third party in the quest for a healthy baby can be an expensive experience. Sperm donation is typically the cheapest option at around $1,000 for a vial (which doesn't include storage or shipping costs, let alone the insemination process).
When pregnancy doesn't come naturally, there are always options
No matter what fertility issues you're struggling with, there are always options available to enhance your chances of conceiving. It's best to speak to a medical professional to discuss your circumstances and what might work for you.