From giant omelettes to smashing pots, here's how the world celebrates.
Easter – it's possibly the most significant celebration on the Christian calendar, and Jesus is the reason for the season. However, it could be all about chocolate, fasting, feasting, or even hunting for real-life rabbits, depending on your upbringing. The Easter holiday has become increasingly commercialized over the years (with oversized chocolate eggs and chocolate bunnies bouncing onto the scene). However, there are still plenty of unique and quirky traditions around the world. Here's a look at six of our favorites.
A smashing tradition in Corfu
On the Greek island of Corfu, Holy Saturday is marked with traditional pot throwing or botides. This involves throwing pots, pans, or giant clay jugs filled with water out of their windows to smash on the street below. Locals believe the custom will ward off evil spirits, and this annual event now draws crowds from across the country (and overseas). They come to witness the carnage unfold and grab a piece of a smashed pot to take home as a good luck charm. Exactly where the tradition comes from is debated – some believe it marks the coming of spring as ancient Greeks threw out old clay planting pots to make way for new crops. Others believe it stems from 14th to 18th century Venetians, who would throw out old items on New Year's Day to make a fresh start for the year ahead.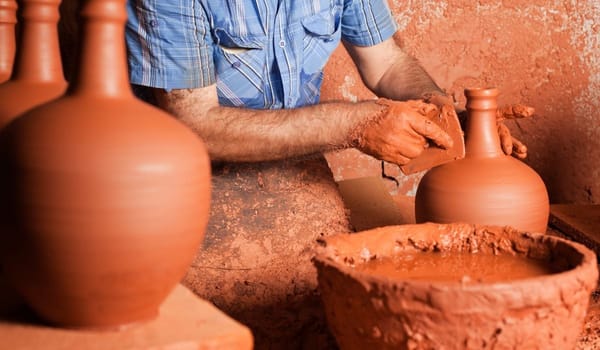 Finland gets 'Trulli' witchy
You could be mistaken for thinking it's Halloween if you visit Finland at Easter. The tradition of 'Trulli' involves children dressing up as witches and taking to the streets searching for treats. The little witches hop on their broomsticks and flit door to door with bunches of decorated willow twigs, reciting a blessing that is thought to drive away evil spirits. All you need to do is reward them for their efforts with a chocolate egg.
Sprinkling in Hungary
Celebrated on Easter Monday, 'Sprinkling' or 'Ducking Monday' traditionally involved young men pouring buckets of water over young women's heads – which doesn't sound all that fun. Fortunately, it's evolved into a much more pleasant sprinkling of perfume or cologne. The tradition stems from the belief that women are flowers that will wither without yearly sprinkling, and references water's cleansing, healing, and fertility-inducing effects.
Tsougrisma – the Greek egg-cracking game
No Orthodox Easter is complete without a game of cracking brightly-dyed, red eggs. The red is believed to symbolize the blood and sacrifice of Christ on the cross, while the egg symbolizes rebirth.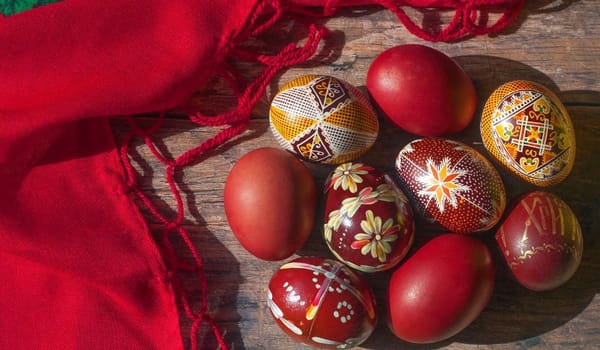 In a game of Tsougrisma, participants keenly prepare their eggs the Thursday before Easter, with the game itself traditionally beginning after midnight on Easter Sunday. It involves one person cracking an egg upon another, with the owner of the uncracked egg being said to have good luck for the year ahead.
After the game has finished, the eggs aren't wasted. They're peeled, cut, and served with salt and vinegar or as part of an appetizer tray – complete with ouzo or red wine – to serve to guests who stop by over Easter.
The 'Great Easter Bunny Hunt' in New Zealand
While most of us are looking for bunnies of the chocolate kind, the people of Otago in New Zealand are grabbing their guns and heading out for the annual 'Great Easter Bunny Hunt'. With keen teams of hunters competing in a 24-hour endurance event, there's a coveted trophy and prize money on offer as a fun way of ridding New Zealand farms of invasive pests – of which around 12,000 are taken out each year.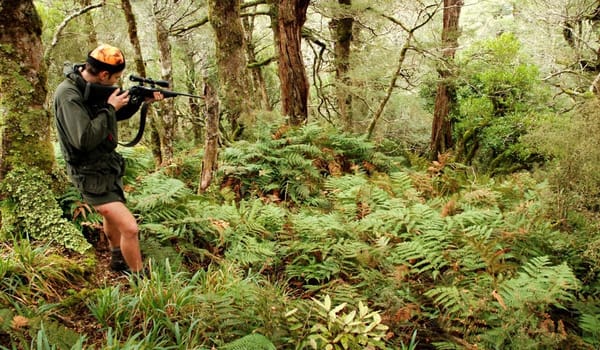 A 15,000-egg omelette in southern France
Since 1973, the people of Bessières in southern France have spent the Monday following Easter preparing a giant omelette for a feast. While a relatively new tradition, it stems from a legend of Napoleon and his army spending a night in Bessières, where he ate an omelette made by a local cook. He enjoyed it so much that he then ordered the townspeople to prepare a giant omelette for his army the following day. Today, you'll find the Giant Omelette Brotherhood of Bessières (a team of around 50 volunteers) gathering 15,000 eggs, d'Espelette pepper, salt, and duck fat to prepare a feast for the 10,000 people that flock in for the festivities.
Easter doesn't have to be all about chocolate
Whether stemming from religion or family traditions, there are plenty of ways to inject some less commercialized and meaningful fun into your Easter. If you draw a blank, speak to your parents or grandparents and see what they remember about Easter – you might learn about an old tradition you can resurrect.