Use them socially and wisely
While you might have considered quitting social media cold turkey, they've become so ingrained in most of our lives that leaving them behind isn't easy. Many people use them as part of their jobs, to stay connected to friends and family overseas, and 71% of us get at least some of our news from social media. The average American spends almost 2½ hours on social media per day, and with this comes plenty of negative connotations – wasted time, unhealthy relationships, bullying, and trying to live up to unrealistic expectations. Realistically, we're not heading back to the dark ages soon, and social media are here to stay. So how can you use social media to enrich your life, and what are the keys to being a better person on social media?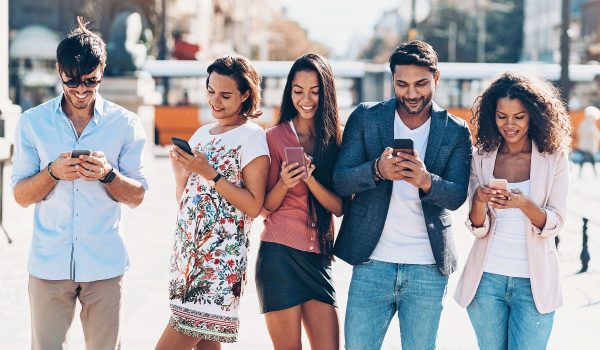 The life-enriching powers of social media
It's not all negative when it comes to social media – here's how you can use them to make your life better:
Turn envy into celebration
Social media platforms typically show the best moments in our lives (enhanced through a filter, too), and while it's important to remember it is a highlights reel (you're unlikely to post a mundane pic of your decidedly un-gram-worthy, coffee-cup-strewn office desk), stirring up feelings of jealousy won't do you any good. Instead, work on your ability to feel genuinely excited for other people – celebrate their achievements and share in their delight. If you can achieve this, your interactions on social media will feel much more positive, and you'll start to notice the positivity coming back at you.
Use them to sharpen your communication skills
You're consuming a lot of the written word when you're surfing social media and a lot of videos. You're likely creating your own content too. All of this helps you sharpen your literacy and vocabulary skills, and video can help you build confidence to practice and perfect your public speaking skills. Sharing videos can help you reach a much bigger audience than you usually would, and who knows, you might just become the next big thing on YouTube!
Broaden your perspective
Social media can be divisive at times, but they do help us broaden our knowledge and gain insight into the perspectives and lives of others. From watching a day in the life of a teenager in a war-torn country to getting lost in an article about veganism that a friend posts, you'll often come across content that you otherwise wouldn't actively seek out. This can enrich your life, be educational, and broaden your perspective beyond your local field of view.
Use them as tools to help others
Most of us have expertise in something (either through our careers or hobbies) that we can share with others. Whether it's questions on group forums or people asking for help online, think about how you can help or at least point someone in the right direction.
Additionally, social media are fantastic ways to rally the troops, support a cause, get donations, and generally get people working together to help others in need.
Embrace connection
Have you got an obscure hobby? The global beauty of social media makes it possible to find groups of like-minded people that could be on the other side of the world. This connectedness is also valuable as a tool to help you stay in touch with friends and family who might be geographically distant. You can share photos and videos, and chat just as you would if you were close by. Similarly, while you might not have seen that co-worker for a few years, when it pops up in your newsfeed that they're planning a trip to your city, you might have a coffee catch-up that otherwise wouldn't have been in your schedule. As Chris Brogan puts it, social networks can be as connective as a local pub.
How to use them wisely:
Using social media and using social media wisely are two very different things. Most of us are guilty of commenting on a thread before thinking things through or letting it interrupt us mid-conversation with a real, physical person. Here's how you can be a better person while using social media: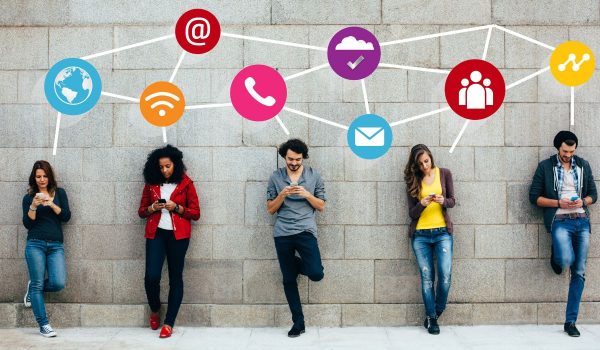 Stop and think before you post
Perhaps the biggest issue with social media (or any digital communication) is the ability to hide behind a device. As your mom probably said, if you've got nothing nice to say, it's best not to say anything at all. Here are a few things to consider before you post or comment on ANYTHING on social media:
Always double-check dubious facts – if something blows your mind and you feel the need to share it, make sure you've double-checked its validity.
Treat people like people – sure, you might not know User5723, but remember there are real people behind the usernames, so treat them that way.
Be wary of your tone – while something might sound fine in your head, it can come across differently when written.
Leave the filters behind – it's tempting to erase a few lines and remove a few pounds, but embrace your authentic self. The social media world would be a better place if everyone did this.
Don't post after midnight or while angry – generally, nothing good will come of either of these things.
Know your limits
Research has shown that limiting social media use to no more than 30 minutes a day is beneficial for our mental health. If you're creeping to the upper limits of time spent on socials, you can activate time limits within mobile apps like Facebook and Instagram or use an app tracker like Forest to set preferences and monitor your current usage.
Prioritize the physical world
Technology is great at keeping us connected to people that we can't physically meet, but we shouldn't live most of our lives digitally. Physical interaction is a basic human need that's up there with food, water, and shelter. There are also certain things that digital communication can't deliver, such as non-verbal conversation cues, a deeper connection, and the oxytocin hit that comes with physical touch.
Use social media socially
Social media allow us to connect. They allow us to see how other cultures live and engage with people and places that would otherwise be beyond our radar. While they're great tools for bringing us together, it's important to know how to use them to enhance our real, physical lives rather than detract from them.