How to spot negative people – and stop them from dragging you down
Positive ways to deal with negative people
We all have friends or co-workers who drain the energy from the room with their constant negativity. They're pessimistic about the future, they dwell on perceived slights and insults, and they seem to take pleasure in judging and bringing others down. It's exhausting for everyone around them.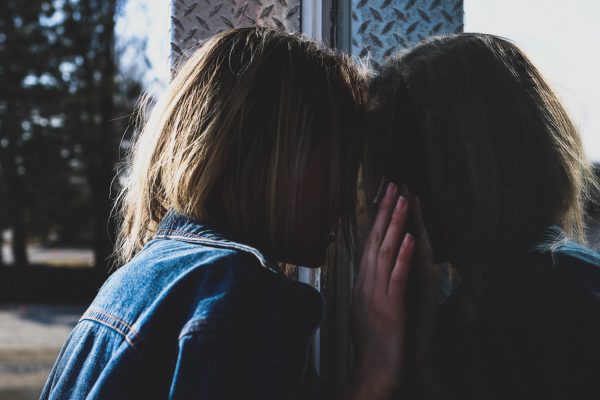 Of course, we all have moments of negativity in our lives. When you're dealing with work stress, health issues or family problems, it's only natural to have times when you feel down and despondent. Constant negativity is different – and far more damaging.
Here's how to spot the negative people in your life – and how to stop them from getting you down.
Recognizing negativity in your life
A negative, pessimistic approach can have a huge impact on a person's life. It makes sense – if you're always looking at the downside, you're likely to miss the upsides when they come along. If you're always thinking of yourself as an unlucky victim, it's far harder to make changes and better your situation.
Here are five signs you're dealing with a negative person:
Pessimism – negative people tend to predict the worst, with or without evidence. Think: your co-worker who assumes every sales pitch will fail.
Over-sensitivity – people who feel negative tend to think that others are judging or insulting them. Think: your friend who takes innocuous comments personally, and remembers them years later.
Diffidence – assuming the worst gives negative people a sense of helplessness about their own destiny. They may feel it's impossible to change their lives for the better, so it's not worth trying. Think: the cousin who has been in the same job for decades because they don't think they can do better.
Risk aversion – negative people tend to stay in their comfort zone and avoid risk, probably because they think the worst will happen. Think: the mom who doesn't want her kid to rock climb or kayak at summer camp.
Controlling – many negative people seek to control those around them, possibly because they're insecure about their own position, or because they have an outsized view of the consequences. Think: a father who focuses on his children's diet because he fears negative health outcomes.
The effects of negativity
As social animals, our happiness is influenced by the people around us. When the people around us are kind and positive, it tends to lift our mood. Conversely, being surrounded by negativity can bring us down and make us negative as well. Think of that one colleague who always complains, and draws other colleagues into the negativity. In the end, everyone ends up complaining and feeling pessimistic.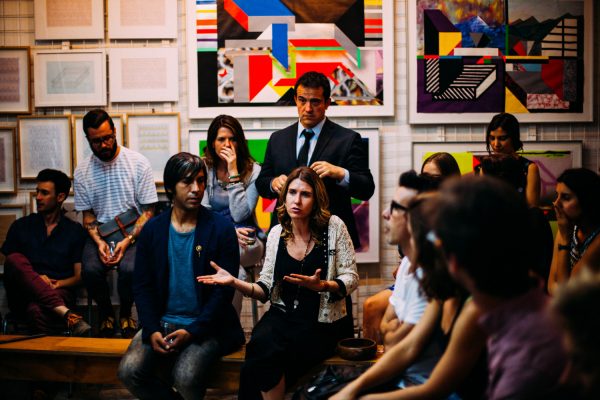 Of course, some people seem negative for reasons beyond their control – mental health issues like anxiety and depression can make people risk-averse, pessimistic, and insecure about their own abilities. If someone in your life is suddenly more negative than usual, it could be worth suggesting that they seek help – but only if you know them well enough.
Strategies for positivity
Constant negativity is no fun for the person expressing it, or for the people nearby. Although you can have sympathy and compassion for negative, unhappy people, you can also protect yourself from being dragged into negativity and pessimism.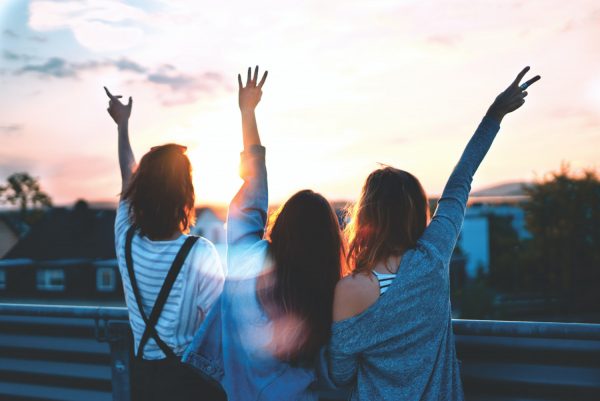 Some advocate cutting negative people out of your life entirely, but that's a harsh – and often impossible – solution. If you have a negative friend, family member, or co-worker, there are some ways to deal with the negativity without taking drastic measures.
Try:
Accept and ignore – once you've ID'd the negative person, it can be easier to simply accept the attitude and ignore most of the negativity. Don't ignore the person, just the pessimistic talk and negative outlook.
Push them to get help – if you have constantly negative family members or close friends, you could think about nudging them to get help with their mental state. But tread carefully – many negative people find it hard to deal with perceived criticism.
Redirect – you don't have to smile and nod in the face of complaining or catastrophizing. Try responding to negative ideas with positivity instead. If a co-worker is talking about dreading a presentation, you could respond by saying you're looking forward to it or you're feeling well prepared.
Model positivity – in the same way that negative people model negativity, you can model a more positive outlook. Talk about what you like in your life, avoid griping or complaining, and project self-confidence and assurance as much as you can.
Small doses – limiting time with negative people can help you avoid being sucked into their negative headspace. Catch up with those friends once every few months, rather than once a week.
Don't look for support – once you know you're dealing with negative people, you can tailor your relationship to suit. If you're taking a risk and doing something new, it's better to avoid seeking support from them – if you expect enthusiasm, you'll just end up disappointed.
Confront the behavior – talking to the person about the negativity and its effect is risky. Many people find it hard to accept criticism, and may lash out if they feel attacked. It's difficult to change behavior that has been ingrained over a lifetime.
Maintain your positivity
These strategies might not change the negative person in your life at all, but if they can help you maintain your own positivity in the face of a constant stream of pessimistic energy, they're worth a try.