Does eating meat make sense?
Meat or not – we unpick the science
Climate change. Cancer and heart disease. Environmental damage. Even murder. For something that's a standard part of most American diets, meat is associated with some serious issues.
Vegetarianism, veganism, and reduced meat-eating seem more popular these days, but the number of Americans choosing to forego meat is still small. One 2018 poll showed that just 5% of adults identified as vegetarian, and 3% as vegan. That means the vast majority still eat meat, despite the controversy surrounding its health benefits, environmental impacts, and farming practices.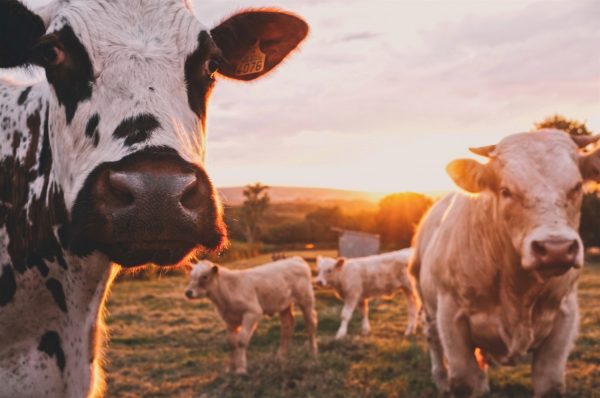 Because it's such a contentious issue, it can be hard to know who to believe. Is meat always bad for the environment? Is it bad for your health? Is the whole meat industry cruel? Weighing up the science against your health needs, diet preferences, and tastes can be complicated.
Part of a healthy diet?
Is meat good for you? The answer isn't a simple yes or no.
Meat is rich in protein and other essential nutrients such as Vitamin B6 and B12, niacin, zinc, and selenium. Many of these nutrients are important to maintaining the health of your brain, muscles, and liver.
On the other hand, meat consumption has been associated with increased risk of cancer, heart disease, and obesity. Red meat, in particular, has been the subject of thousands of studies, medical recommendations and think pieces in both directions, which is more than enough to confuse the average person. Most, if asked, would probably say that red meat is bad for you.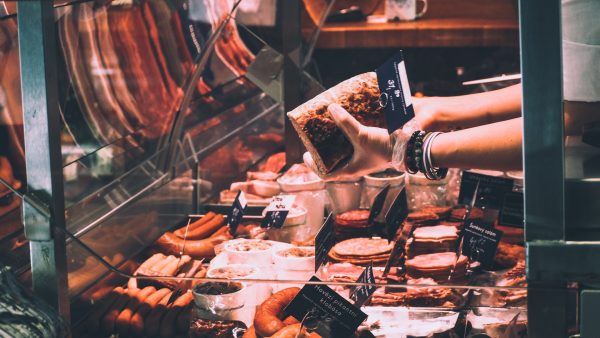 However, a 2011 meta-analysis of thousands of studies showed that the risk of heart disease and diabetes did not increase with red meat consumption alone. Instead, the risk depends on the type of meat eaten – processed meat showed a significant association with heart disease and diabetes. That shows that it's important to look at the detail, not just the broad strokes of any one study.
While several studies do show links between high red meat intake and certain cancers – particularly colon cancer – it's also important to look carefully at the details here. Many of the studies linking cancer and meat intake show that most of the risk is associated with processed and well-done meat, indicating that the method of cooking could be more important than the meat itself. White meat – like chicken and pork – isn't associated with cancer risk.
Similarly, links between meat consumption and obesity may also be overstated. One large meta-analysis showed a link, but because most of the studies didn't look at other elements of participants' diets, it is difficult to know whether meat consumption is directly responsible for increases in weight. It could be that people who eat larger amounts of meat also eat more in general, or make unhealthier choices overall.
Looked at as a whole, the science of health and meat-eating isn't as simple as it seems. If you eat lean meat along with plenty of vegetables and grains, restrict your intake of processed meats, and avoid burning or overcooking your food, you may benefit from the protein and nutrients contained in meat without risking your health. However, it's also perfectly possible to get all the nutrients and protein you need without eating meat – it's up to you to make the choice.
Meat-eating and the environment
Although the science of meat-eating and health has grey areas, this is not true for the environmental impact of meat. It's clear that, compared to other types of food, meat production is far more damaging to the environment and the climate.
One study of water use showed that meat and other animal products take far more water to produce than fruit, grains, and vegetables. Beef was the most wasteful, using more than 15,000 liters of water per kilogram (2.2lb) of meat produced, compared with 322 liters per kilo for vegetables. Water pollution is also an issue, with livestock farming degrading water quality all over the world.
Of course, meat production also contributes to climate change. Although it's difficult to determine the exact damage associated with meat production in particular, some estimates put the number at around 14.5% of global carbon emissions. That's a significant number, and the real impact could be much higher.
Land use is another issue – farming, particularly cattle farming, contributes to deforestation, which exacerbates the climate crisis by reducing the number of trees and plants absorbing carbon from the atmosphere.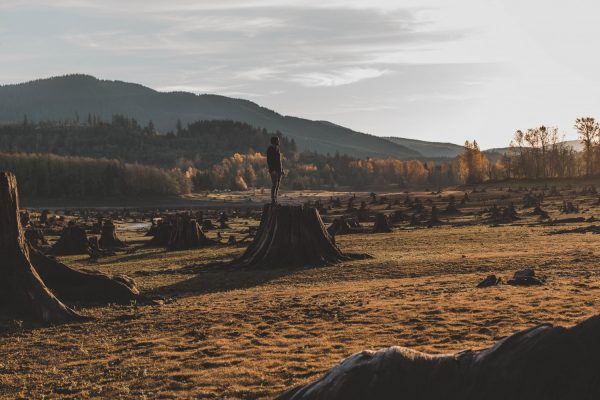 It's clear that meat production has a serious impact on our natural world, and is a major contributor to the climate crisis. If you want to reduce your impact on the environment, eliminating or reducing your meat intake is an obvious place to start.
The ethics of eating meat
It's also important to think about the ethics of meat production – while some people believe that eating animals is natural, others think that killing sentient creatures for food is abhorrent. Even if you don't have a problem with meat-eating in general, many of the practices used in industrial meat production are objectively cruel to the animals involved. Cows kept in tiny pens, chickens kept in small cages, animals kept indoors away from natural light, rough handling, physical alterations such as tail docking – and that's before you think about slaughter. Although free-range farming offers an alternative to these harmful practices, it's not always perfect either.
It's up to you
Choosing to eat meat – or not – is about balancing your needs with the impact on the wider world. While it's not clear that meat has a significant negative impact on health, it does have a serious effect on our environment and causes obvious suffering to the animals involved. It's up to you to decide whether to cut meat from your diet altogether, reduce your intake and your impact on the environment, choose free-range meats and animal products – or simply eat meat as you always have.